A yearning for stunning scenery, traditional lifestyles and down-to-earth personalities has made Scotland and Yorkshire the top destinations for UK TV programmes over the past year.
Scotland featured in more show titles on the main five channels than any other place name - appearing 14 times, excluding news, sport and true crime.

It was followed closely by Yorkshire, which has had series made about its farmers, firefighters and vets.

Cornwall is next on the list.

During the pandemic, more than ever, viewers have wanted to be transported from the realities of their daily lives - but TV crews have found it hard to go to more exotic places.

Many such programmes showcase beautiful landscapes and country life, while the Yorkshire-set series are more varied.

* Scotland - 14 programmes including Fishing Scotland's Lochs & Rivers (C5), Scotland: A Year in the Wild (C5), Scotland: My Life in the Wild (C4), Inside The Balmoral: Scotland's Finest Hotel (C5), The Scottish Island that Won the Lottery (C4)

* Yorkshire - 12 including Yorkshire Firefighters (BBC1), Jay's Yorkshire Workshop (BBC2), The Yorkshire Vet (C5), Our Yorkshire Farm (C5), The Yorkshire Jobcentre (C4)

* Cornwall - 7 including My Cornwall With Fern Britton (C5), Coastal Devon & Cornwall with Michael Portillo (C5), Cornwall with Simon Reeve (BBC2), Rick Stein's Cornwall (BBC2), Cornwall: This Fishing Life (BBC2)

Jenni Steele, film and creative industries manager for Visit Scotland, says there has been "a real boom" in production there in recent years.

"Quite similar things attract film-makers and visitors," she says. "The top things that attract visitors to Scotland are the landscapes, the scenery and the heritage. And you can see how that then translates quite easily over to production and crews."

During the pandemic, she says, UK-based crews "couldn't go abroad to film, and they were looking for something a little bit different, maybe a little bit less seen in the UK, and places like the Hebrides provided a really different type of landscape and opportunity".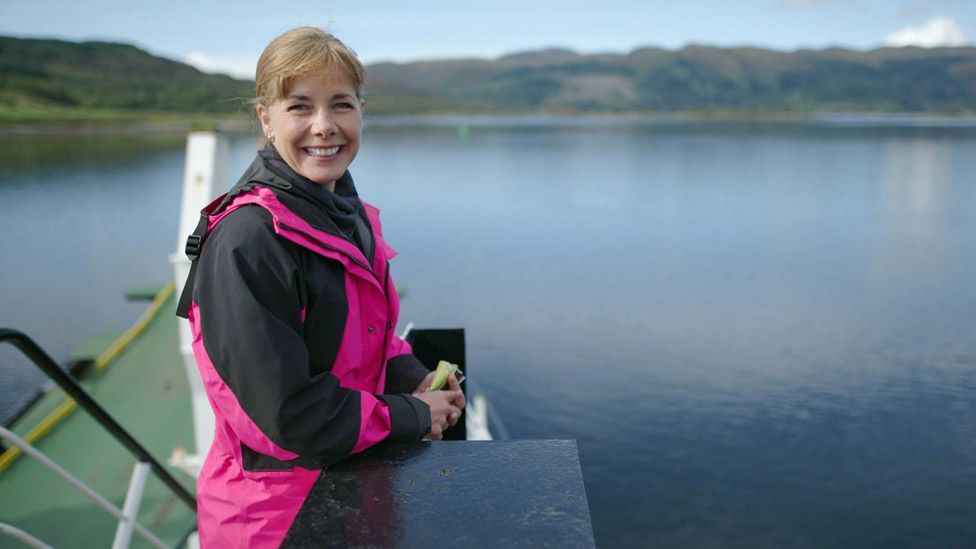 Andrew Sheldon, who has made shows like Darcey Bussell's Wild Coasts of Scotland, The Yorkshire Dales and Lakes, Devon & Cornwall and Epic Wales, says the British TV industry has helped people through the past couple of years by letting them see different places without leaving their homes.

"There was a practical level during the first lockdown - 'If I can't visit those places, I'd like to look at them'," said Mr Sheldon, who is creative director of Leeds-based production company True North.

"But underneath that, there is an undercurrent of, we live in quite dark, very complex times and people yearn for more straightforward existence.

"People connect to the idea that there is a life out there that is simple, that is straightforward, and has clarity to it, where you can see the start and the end and it's not some dystopian nightmare."

Channel 5 controller Ben Frow recently said Our Yorkshire Farm, which follows North Yorkshire shepherdess Amanda Owen and her family, was the broadcaster's most successful factual programme ever.

Mr Sheldon says: "I think Yorkshire is so popular because there's a sense that people from that part of the world are straightforward and can be trusted, and there's a generosity of spirit around them. I'm sure it's not quite that simple, but the viewing figures suggest that's certainly part of it."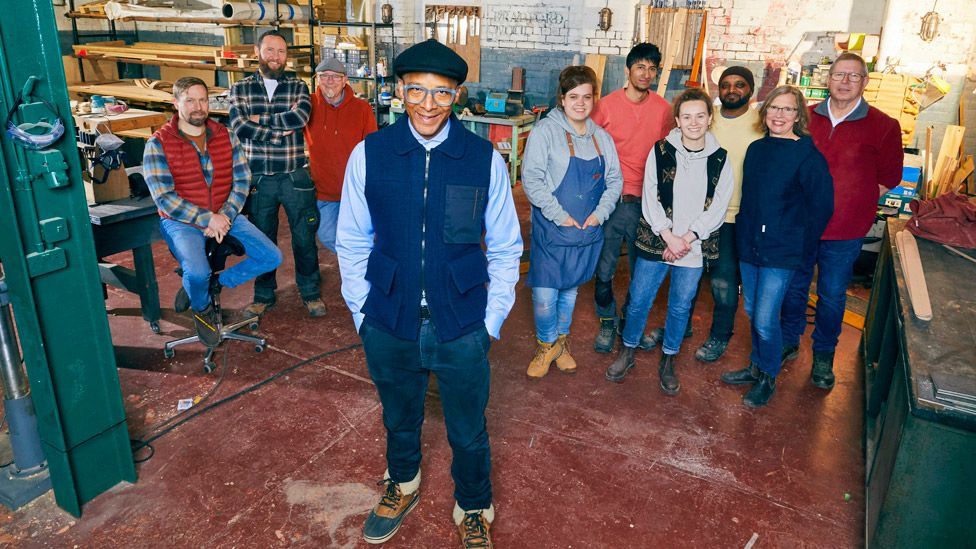 Yorkshire is also popular for other forms of programming - Channel 5's new series of the rebooted All Creatures Great and Small will launch on 16 September.

This Monday, Channel 4 will open a new office for about 250 staff in the former Majestic nightclub in Leeds, to go with smaller hubs in Glasgow and Bristol. Channel 4 News will be co-hosted from Leeds and other locations for the first time from later this month.

Meanwhile, the BBC has just announced two new series - Yorkshire Born, featuring midwives and new families in Bradford; and Highland Blues, about "a police force where traditional community policing meets modern cutting edge crime fighting".

However, executives may be tiring of some locations. Channel 5 commissioning editor Daniel Pearl reportedly told the Edinburgh TV Festival he did not want to make "another programme about Yorkshire, another programme about a large family in Yorkshire".

Andrew Sheldon has been looking for new destinations, but says places that resonate sufficiently with the whole population are "few and far between".

He has considered places like North Norfolk and the South Downs, and has made a new series fronted by Pam Ayres in The Cotswolds for Channel 5.

"I'm really looking forward to see how that does," he says. "The Cotswolds is a rightly loved place but I'm interested to see if it appeals to a wide audience.

"There are some really beautiful parts of the UK, but they don't quite get the same exposure and for some reason they don't quite appeal to as many as those three big ones do."