Almost exactly two years after they were first introduced, the last remaining Covid restrictions are coming to an end across the UK.
England and Northern Ireland have already removed all remaining laws, and Scotland and Wales will follow suit by the end of March.

However, a few guidelines remain in place.

What is the situation in England now?

The government set out its "Living with Covid" plan earlier this year.

*  if you test positively for Covid you are no longer legally required to self-isolate, but you are advised to stay at home and avoid contact with others for at least five full days

*  masks are no longer legally required in most public spaces - although they are still required in healthcare settings, such as GP surgeries, hospitals and care homes

From 1 April:

*  lateral flow tests (LFTs) will no longer be free, except for the over-75s and over-12s with weakened immune systems - everyone else will have to buy them from pharmacist or other retailers

*  the NHS Covid pass will no longer be recognised as a "vaccine passport" within the UK

All of England's remaining international travel restrictions - including the requirement to complete passenger locator forms - are also expected to be scrapped.

Over-75s and people with a weakened immune system are also being offered an extra Covid booster jab this spring, six months after their previous dose.

How are the rules changing in Wales?

Wales expects to scrap all remaining Covid restrictions from 28 March, but will maintain some testing measures until July.

*  PCR tests will no longer be freely available for the general public

*  LFTs will be available online for free - but only for testing people who have symptoms

*  people will be advised to get an LFT if they have symptoms and isolate if positive

*  contact tracing will continue

From the end of June:

*  LFTs will cease to be available for testing people with symptoms

*  contact tracing and self-isolation support payments will end

*  self-isolation guidance will be changed to advise take additional precautions when ill, such as staying at home if possible


How are the rules changing in Scotland?

Scotland's Covid certification scheme ended on Monday, 28 February, although businesses and venues can still keep using it if they want.

Secondary school pupils are still required to wear face masks in corridors.

From 21 March:

*  masks will no longer be legally required on public transport and indoor venues (although their use will still be "strongly recommended")

*  businesses, places of worship and service providers will no longer have to follow government guidance on measures to avoid Covid

*  there will be no requirement for businesses and service providers to keep customer contact details

*  people who test positive will still be required to self-isolate, although the length of quarantine is being kept under review

*  The Scottish government says that free Covid testing will continue in some form beyond April

The current restrictions include:

* shops and businesses need to take measures to limit the spread of Covid

*  face coverings are compulsory on public transport and most indoor spaces, including shops and secondary schools

*  a 2m (6ft) distancing rule remains in place in healthcare settings such as hospitals, doctors' surgeries and dentists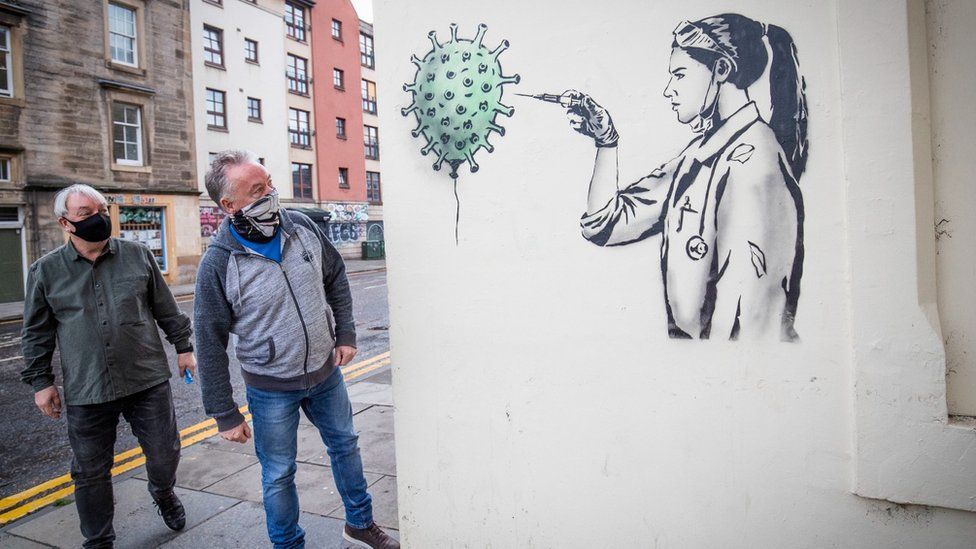 How are the rules changing in Northern Ireland?
Covid certificates for nightclubs, mandatory face coverings, track and trace requirements and the cap on 30 people in private homes are no longer legal requirements.

Legal measures have been replaced by guidance, which recommends that face masks are still worn in certain places, such as enclosed public spaces and health and social care settings.