Parts of the UK have woken up to snowy scenes, with a "white Christmas" officially declared by the Met Office.
Snowfall was spotted from Suffolk and Cambridgeshire to East Riding of Yorkshire and Northumberland.

Most of the country will have clear and dry weather for Christmas Day but eastern parts of England have seen a light scattering of snow.

It came as more than 1,300 people were urged to leave their homes amid flooding in Bedfordshire.

"We've just had official confirmation that this Christmas is a white one!" the Met Office tweeted just before 06:00 GMT.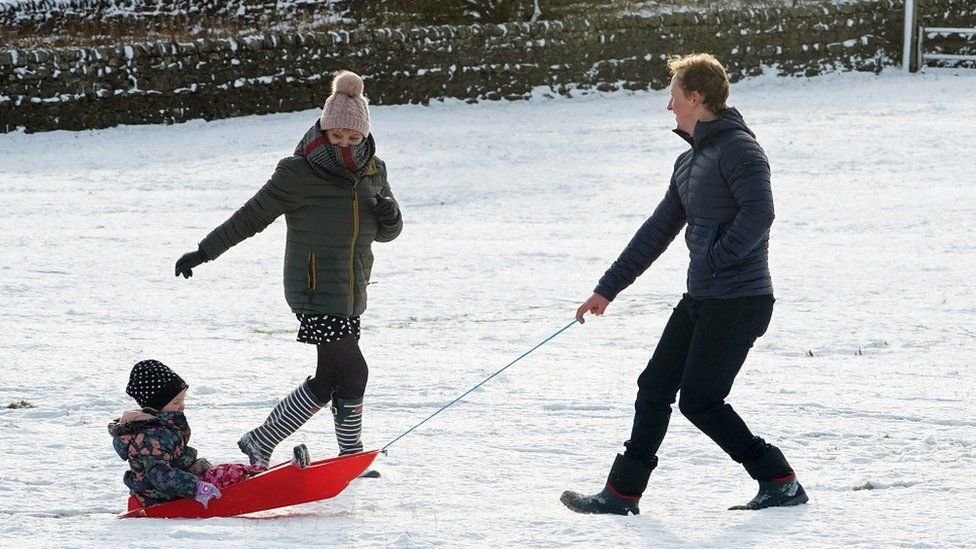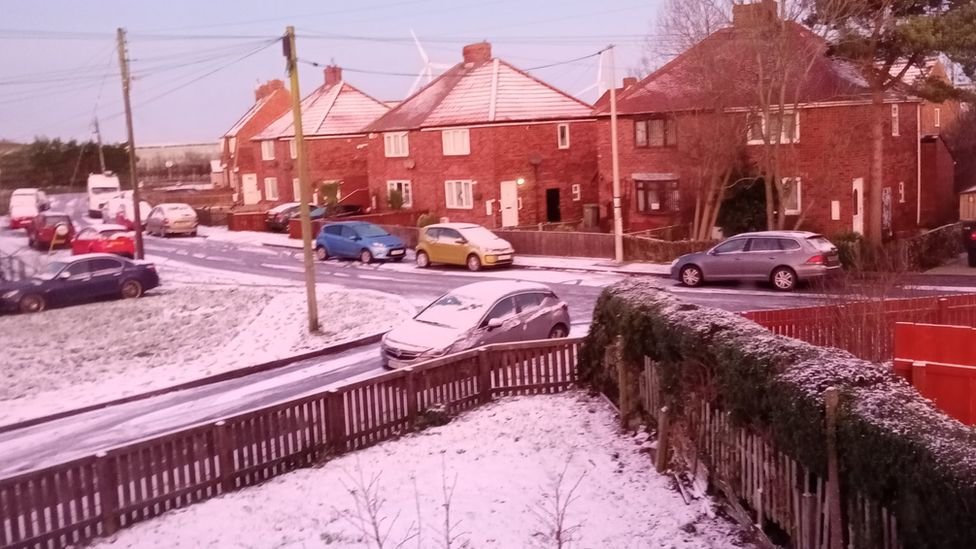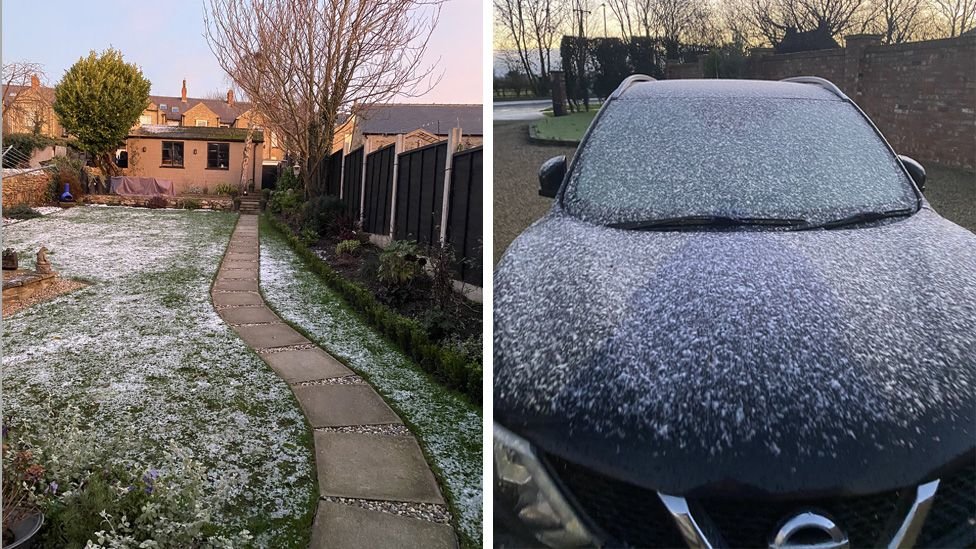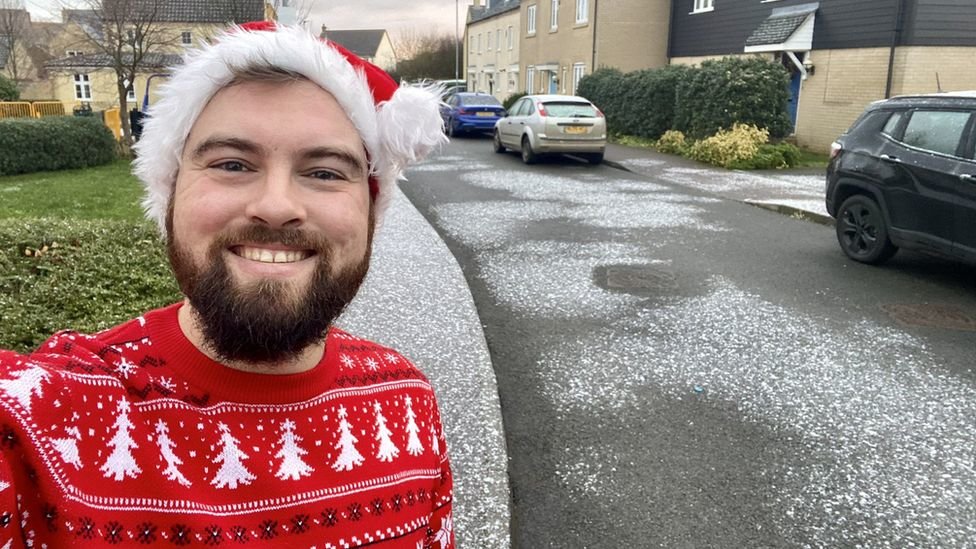 The Met Office said most areas would see a dry and cold day, but there was a chance of more snow showers across eastern parts of England.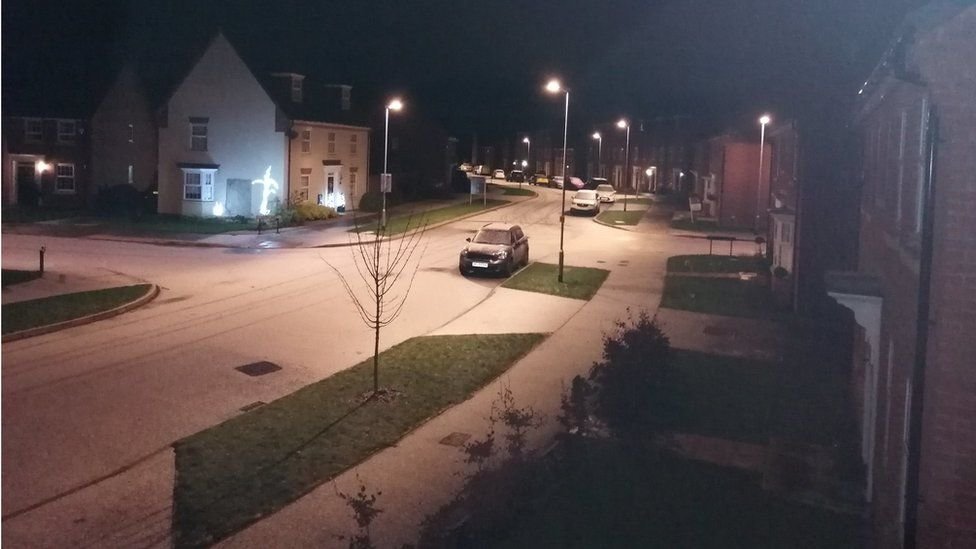 Elsewhere in the UK, people have been dealing with the fallout from heavy rain that led to flooding.
Homes have been evacuated and a leisure centre shut after flooding in Suffolk.

Police in Northamptonshire said the emergency services evacuated more than 1,000 people from the Billing Aquadrome holiday park on Thursday night and water had reached up to 5ft deep in some places.

South Wales Fire and Rescue Service dealt with 500 calls in a matter of hours between Wednesday night and Thursday morning.

A couple were rescued from a submerged car on Christmas Eve near Norwich in what onlookers called a "Christmas miracle", while heavy rainfall in Cambridgeshire left some roads impassable.

On Boxing Day, Storm Bella is forecast to bring further downpours and winds of up to 70mph in some coastal locations.

An amber warning for wind has been issued for parts of southern Wales and across southern England from 22:00 GMT on 26 December.

A yellow warning for wind will also apply for the whole of England and Wales from 15:00 GMT on Boxing Day.

There will also be a yellow warning for rain in place for Wales, parts of the south-west and north-west of England, and north-west Scotland.