A UK business-promoting "national yacht", reportedly costing up to £200m, is to be paid for by the Ministry of Defence, Downing Street has said.
A spokesman added that Boris Johnson wanted the vessel to be built in the UK if possible.

It will be the successor to the Royal Yacht Britannia, which was retired in 1997 after 44 years in service.

The yacht, whose name has yet to be announced, will sail the globe, hosting trade fairs and talks.

The prime minister's official spokesman said: "This is a national flagship which will drive investment into the economy and boost trade."

He added that it would be "funded through the Ministry of Defence (MoD)".

Asked why the funding was set to come out of the MoD's budget - when the yacht will be classified as a trade ship rather than a military vessel - the spokesman replied that Defence Secretary Ben Wallace had responsibility for UK shipbuilding.

He added that Mr Johnson wanted the yacht to be built in the UK but would ensure the process was compliant with all international rules on procurement.

Defence procurement minister Jeremy Quin, questioned on a trip to Odessa, Ukraine, about whether the MoD was funding the scheme, said: "It'll be paid for by the government, and what we have is a capability to help project the UK around the world, project global Britain."

The project was "still at the early stages", he added.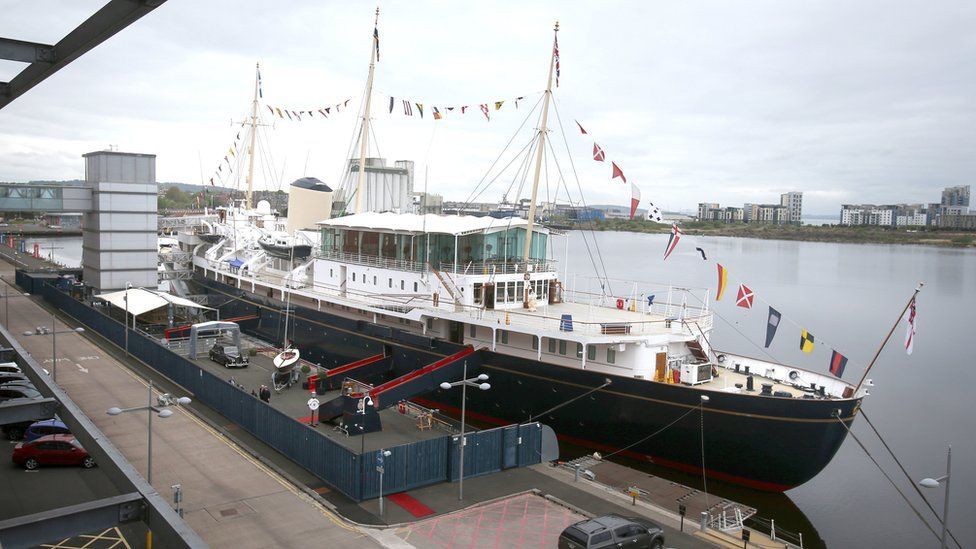 Labour has said the government must demonstrate clearly how the ship is expected to boost trade.

Shadow Treasury minister Bridget Phillipson said it should be built in the UK to support jobs in shipyards and called for "a real focus on value for money at every stage".

Business Secretary Kwarsi Kwarteng told Sky News the yacht would cost a "huge amount of money" but would act a "symbol of Britain".

It would, he added, be "something which would really enhance what we call our soft power" and was a "good idea".

The yacht, which is set to be in service for about 30 years, will be part of the Royal Navy and crewed by it.

Earlier this year, the prime minister said it would be "the first vessel of its kind in the world" and would reflect "the UK's burgeoning status as a great, independent maritime trading nation".