THE QUEEN, Prince Charles, Camilla, Duchess of Cornwall, Prince William and Kate, Duchess of Cambridge will all attend a special reception with world leaders at the G7 summit in Cornwall. One royal commentator has claimed the Firm is more important than ever when it comes to "boosting Britain."
Royal Family members are meant to remain politically neutral but are often deployed by the British Government to serve a diplomatic purpose. On Friday evening Queen Elizabeth II, 95, Prince Charles, 72, Camilla, Duchess of Cornwall, 73, Prince William, 38, and Kate, Duchess of Cambridge, 39, will mix with world leaders as they host a special reception to mark the G7 summit.

The event will be a chance for global leaders to rub shoulders with the UK's most famous family and will help boost Britain's national brand, one royal commentator has claimed.

Reacting to plans of the royals' G7 summit involvement, commentator Richard Fitzwilliams told Express.co.uk: "Hosting the G7 has a certain cachet and including the Royal Family in events always enhances Britain's prestige."
While Charles will be joined by William as he plugs his Terra Carta initiative to combat climate change, Kate, the Queen and Camilla will attend a special event at the Eden project to kick off celebrations ahead of the Queen's Platinum Jubilee next year.

Mr Fitzwilliams said: "The Queen, the Prince of Wales and the Duchess of Cornwall and the Duke and Duchess of Cambridge are all involved in events in Cornwall."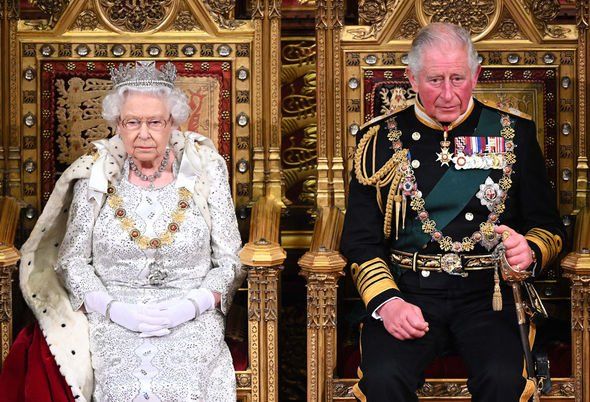 Royal Family: Senior members of the Firm are being used to help boost Britain's image internationally

The commentator added: "This will involve the eco-friendly Eden project, an educational charity which explores how we can work towards a better future and all of them will attend The G7 leaders' reception there on Friday night.

"The Prince of Wales is among the world's foremost ecological campaigners.

"Afterwards he will host The G7 leaders and a gathering of the world's top business leaders to encourage the private sector to work with government in the fight against climate change, with Prince William also attending.

"The Queen will, together with the Duchesses of Cambridge and Cornwall, attend an event at the Eden Project in celebration of The Big Lunch, which will be part of her Platinum Jubilee celebrations next year."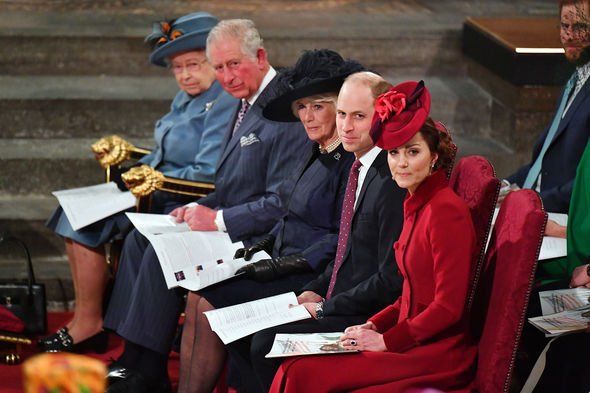 Royal Family: Kate and Camilla will attend an event with the Queen on Friday

The royals will serve as diplomatic tools at a time when Britain is reshaping itself after Brexit and still emerging from the coronavirus pandemic.

Mr Fitzwilliams added: "Senior members of the Royal Family were involved in goodwill visits to European capitals after Brexit and their attendance here clearly emphasises the importance the government attaches to this pivotal summit, held whilst the world is affected by the pandemic and threatened by climate change.

"In boosting the clout Britain has at such gatherings, the Royal Family have a pivotal role to play."

Yesterday senior royals paid tribute to the late Duke of Edinburgh on what would have been his 100th birthday.

Last week the Queen was gifted a commemorative rose to honour Prince Philip which she planted in the gardens at Windsor Castle.

While the number of working royals has reduced considerably since Harry and Meghan's step down from the Firm and Prince Andrew's withdrawal from public life, they will be out in force on Friday.

As heirs to the throne, Charles, William and their wives will play an important part in how Britain is seen on an international scale in future.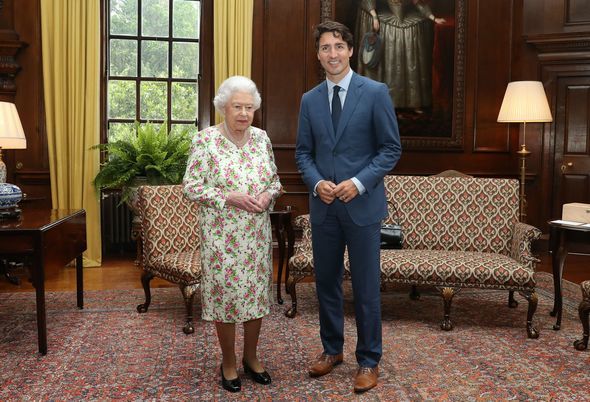 Royal Family: The Queen held a video audience with Canadian Prime Minister Justin Trudeau on Friday afternoon

Kate joined US First Lady for a visit to a school in Cornwall on Friday afternoon.

Daily Express royal correspondent Richard Palmer tweeted a clip of the two women on Twitter, both of them were dressed in bright pink.

Mr Palmer's tweet read: "The Duchess of Cambridge and US First Lady Jill Biden are visiting a primary school in Hayle, Cornwall."

Kate is a vocal advocate for early years education a role which has led royal fans to dub her the "Children's Princess."