Family and friends of Great Britain's men's curlers roared them on from Scotland as they won a silver medal at the Winter Olympics in Beijing.
Bruce Mouat's team took Sweden to an extra end before losing out 5-4.

It was an agonising end to a thrilling match which gave Team GB its first medal of the Games.

But the players' supporters in Edinburgh and Stranraer said they were in "no doubt" they are destined for gold medals in the future.

Their efforts were also recognised by the Queen, with a tweet on the Royal Family's account offering congratulations to skip Mouat and teammates Hammy McMillan, Bobby Lammie and Grant Hardie.

Bruce Mouat's mother Marie was joined by his partner Craig Kyle, coach Gregg Drummond and dozens of supporters to watch the match from Edinburgh Curling Club.

Meanwhile, Hammy McMillan's mother Lorna and Bobby Lammie's mother Katie were backed by cheering friends and relatives at a hotel in Stranraer.

Mr Kyle said they were "obviously disappointed" but still thrilled to see the team put in such a performance.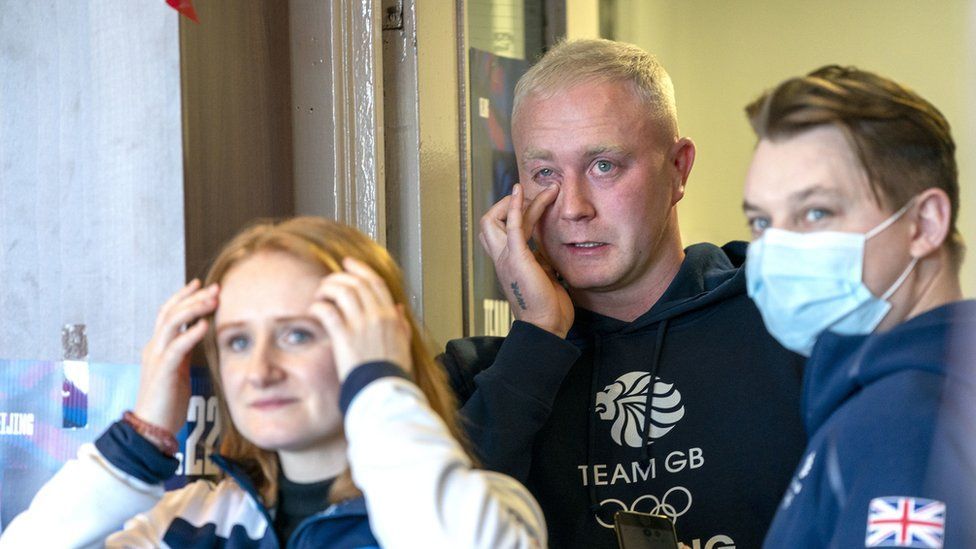 Skip Mouat's partner Craig Kyle, pictured centre, described the support as amazing

He added: "To be here with friends and family was great, the support from everybody was amazing.

"Everybody came to watch and it'll mean a lot to Bruce as well, having everyone here together - especially as we couldn't be there.

"We'll be there in four years, there's definitely gold in that team but it's just the small margins."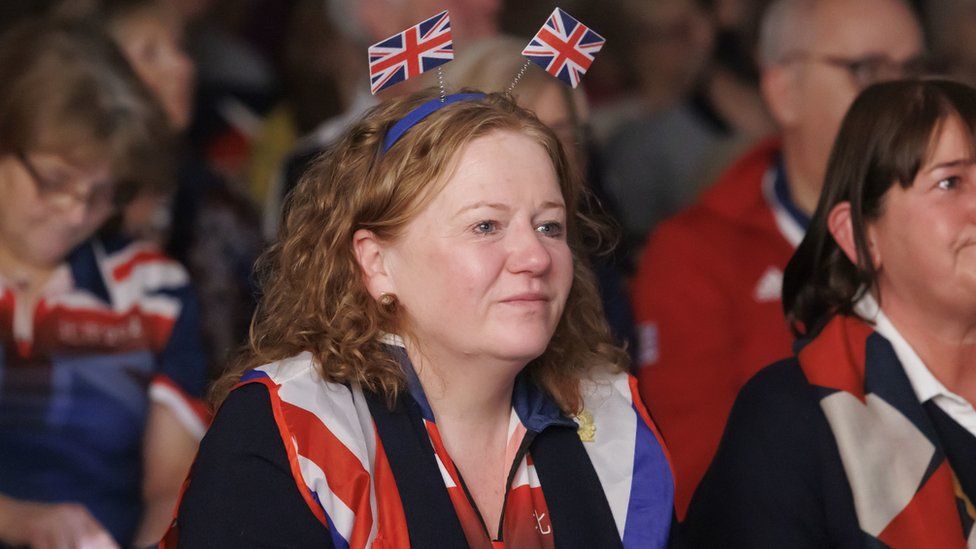 Katie Lammie, mother of Bobby, went through every emotion during the match

Coach Gregg Drummond said the team would be "devastated" to have come so close only to miss out on gold.

But he insisted they would "fight tooth and nail" to go one better at the 2026 Olympic Games in Milan.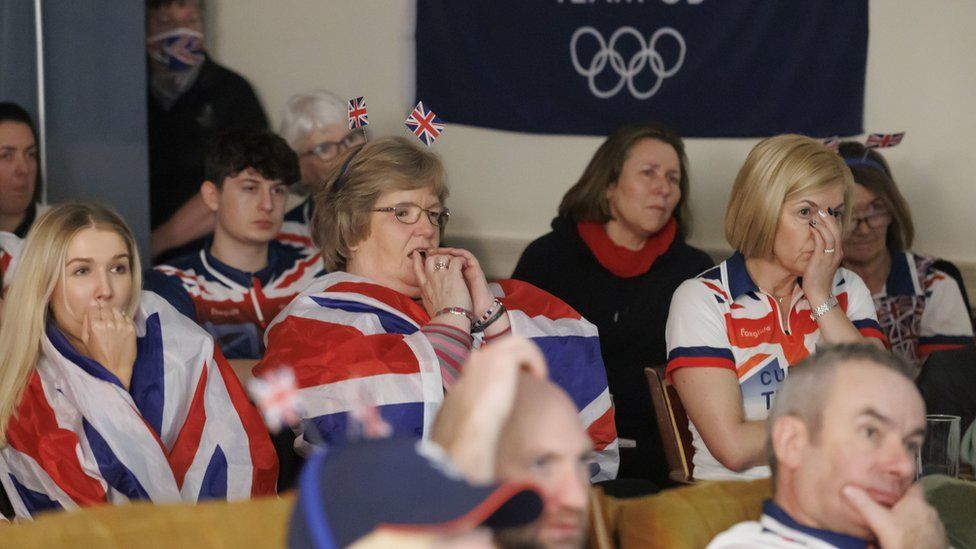 It was an agonising end to the match for friends and family including Hammy McMillan's mother Lorna, pictured right

He said: "They set their team up four years ago to win this gold medal but I don't doubt for one minute their day will come.

"At the end of the day, we have to remember they won a silver medal so it's definitely an achievement to be proud of."

The GB women's team of skipper Eve Muirhead, Vicky Wright, Jennifer Dodds and Hailey Duff face Japan in their Olympic final at 01:05 GMT on Sunday.

They are aiming to become Britain's first Olympic curling champions since Rhona Martin's team in Salt Lake City in 2002.