Poet Len Pennie has amassed millions of views and hundreds of thousands of followers for her Scots language videos on social media.
The 22-year-old linguistics student began posting a Scots word of the day on TikTok and Twitter in an attempt to stave off boredom during lockdown in 2020.

Some of her most popular videos - which have been a particular hit with American women - feature her poetry, such as The Hurcheon and Little Girls.

When comments first started coming in, she found that they were largely positive.

"At first there was a lovely range of people - people who knew Scots and people who didn't - and it felt nice to be a part of something," she said.

"It's no longer a boys club. It's not just Burns texts being passed about, there's a lot of women involved now too."

Len said she was surprised when she learned that the vast majority of her audience were women from America.

"I thought: 'That's great, because they're engaging in the culture' - but I wish I could engage the Scottish audience more."

Len can still remember her mother telling her that Scots words were not "slang".

"I really credit my mum for reassuring me that it was a real way of speaking. Some people get bullied for speaking that way," she said.

At the last census in 2011, more than 1.2 million people in Scotland said they could speaks, read and write in Scots.

Singer-songwriter Iona Fyfe, who has previously highlighted instances of abuse in the Scottish folk scene, is also part of the online community of Scots enthusiasts.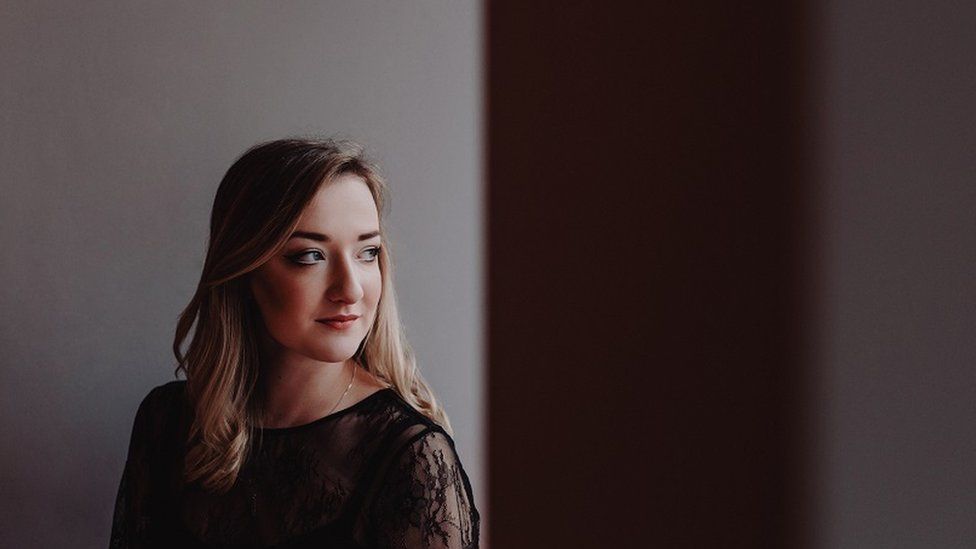 Iona says more and more young people are speaking the Scots language

"When I was growing up, I didn't see myself on TV, on the radio, in other situations," she said.

"Generally, I was told at school to speak 'proper'."

But she has stuck to her roots, and last September she released The Cauld - a pop song written in Scots.

"In music, if you didn't like folk music or Bothy Ballads you wouldn't hear Scots - until now," she said.

"That's why I wanted to write The Cauld. It's a pop song with all the pop formations, but it's in Scots.

"I didn't write it in English and translate it, I wrote it directly into Scots."

She has also translated Taylor Swift's Love Story into Scots, which proved to be a hit at this year's Celtic Connections.

"Love Story's not released yet but has been performed at gigs - the reaction's been great," she said.

"Someone even asked for the studio recording, so they could walk down the aisle to it."

Despite the positive response they have received on social media, Len and Iona say there has also been some abuse.

"Some people have a vested interested in destroying Scots. I really wasn't prepared for any of that," said Len.

"I always thought it would be a positive thing, I really thought people would be respectful.

"Anyone should be allowed to speak Scots."
The woman taking TikTok by storm with the Scots language