Government will take a "step back" from people's lives and pursue "a smaller state", the PM's new top aide has said.
Steve Barclay told the Sunday Telegraph that while public health interventions and vast amounts spent in the pandemic were the right decisions, it was time for "a more enabling approach".

The PM made cabinet minister Mr Barclay his new chief of staff last week.

No 10 says the prime minister will focus on domestic policy on a tour of parts of the UK this week.

It comes as Boris Johnson faces continued criticism and concern from some Conservative MPs about his leadership.

Boris Johnson names two key aides

Mr Barclay's appointment as chief of staff was part of a No 10 shake-up in the wake of civil servant Sue Gray's initial report into Downing Street lockdown parties, and the ongoing police investigation into gatherings.

In his first public comments since then, Mr Barclay writes: "Now it is a priority to restore a smaller state - both financially and in taking a step back from people's lives.

"It's time to return to a more enabling approach. To trust the people, return power to communities, and free up business to deliver."

As chief of staff, Mr Barclay is the prime minister's most senior advisor with, No 10 says, responsibility for "driving the government's agenda more efficiently and ensuring it is better aligned with the cabinet and backbenchers".

The role is usually a political appointment rather than a civil servant position.

Meanwhile, the prime minister has said he would be "getting out of London" this week to focus on "the job of uniting and levelling up the country".

Mr Johnson will travel to Scotland to visit a manufacturing site and meet with workers.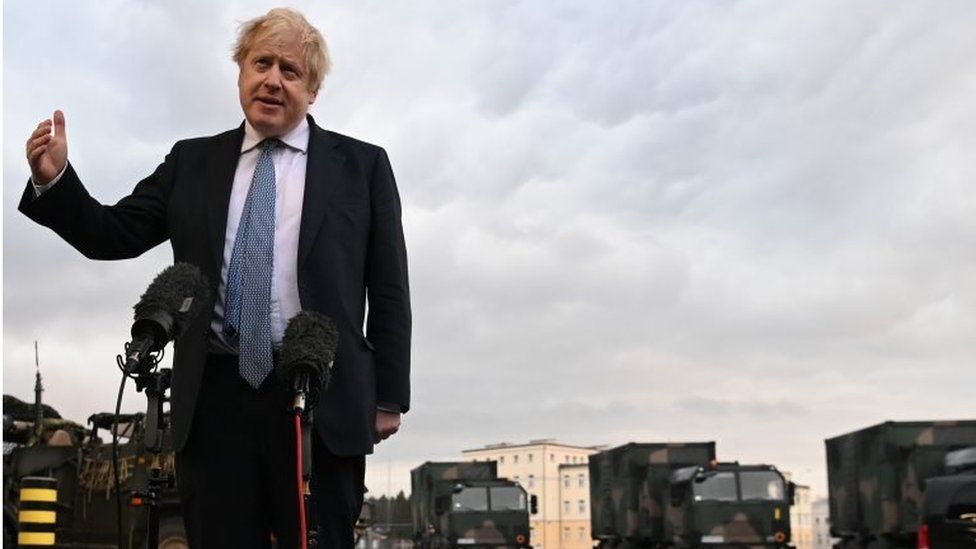 But the trip comes in the week he is required to respond to a police questionnaire about events in No 10 during lockdown.

The Met Police has said the questions, which have been sent by email to more than 50 people, "must be answered truthfully" and should be responded to within seven days.

The questionnaire has the same status as information given in an interview under caution.

But being contacted does not mean a fine would always be issued, the police have said.

Former Conservative leader Sir Iain Duncan Smith has said it would be "very tough" for Mr Johnson to cling on to power if he is fined.

Northern Ireland Secretary Brandon Lewis said he believed Mr Johnson would "go on and fight the next election successfully".