An independent review is expected to find that there is evidence of institutional racism in Scottish cricket.
The investigation was commissioned by SportScotland last year and is due to be published on Monday.

It follows allegations - some made by all-time leading wicket-taker Majid Haq - of racism and discrimination.

During the review a number of referrals and allegations were passed to Police Scotland.

It was carried out by equality and diversity specialists Plan4Sport.

An interim report, released in April, revealed that more than 200 people had come forward to give evidence.

The governing body, Cricket Scotland, has yet to see the final report and was unwilling to speculate on its contents - but it did offer an apology to anyone who has suffered racism in the sport.

"Cricket should be a welcoming place for everyone and not somewhere that racism or any form of discrimination takes place. The Cricket Scotland Board is truly sorry to everyone who has experienced racism in cricket in Scotland," a spokesperson said.

"We would like to sincerely thank everyone who has been involved in contributing to the review, however the board is not in a position to comment on the independent review's report as we will not see it until it is published publicly on Monday."

It said it would work to implement any recommendations made as part of the review.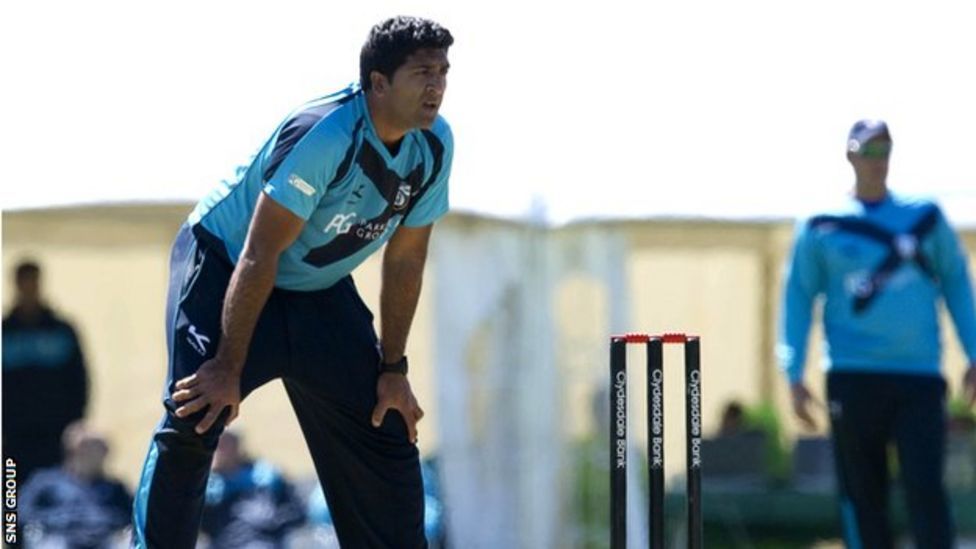 Majid Haq won 209 caps for Scotland from 2002-15

It is understood SportScotland is extremely concerned by the review's findings and will keep all options on the table, including the withdrawal of funding to Cricket Scotland.

It provided more than £500,000 to Cricket Scotland between 2019 and 2020.

Majid Haq revealed last year that he had suffered abuse in his career.

He represented Scotland on more than 200 occasions but did not play again after being sent home from the 2015 World Cup. At the time he hinted he felt victimised on grounds of race.

"As an ethnic minority cricketer, you need to perform twice as well as a white counterpart to get the same opportunities," he told BBC Scotland in November.

He spoke out after former Yorkshire player Azeem Rafiq told MPs that English cricket was "institutionally" racist.

His testimony led to changes in Yorkshire's leadership, Headingley being temporarily stripped of hosting international matches, and the England and Wales Cricket Board putting together a 12-point plan to tackle racism in the game.