Scotland is facing a "student housing emergency" driven by a shortage of available accommodation and soaring rents.
NUS Scotland has warned unprecedented demand has left some homeless and others considering dropping out.

Anecdotal evidence suggests some landlords are asking for six months' rent upfront while others are holding off to make a profit from COP26.

The Scottish government said it was concerned by the reports.

A spokesman also confirmed it was carrying out a review of purpose-built student accommodation.

Students returned to campuses across the country last month after a year in which many subjects were taught entirely online due to the pandemic.

Kyle MacKinnon has been struggling to find a new property with his old flatmate since he returned to Edinburgh from Harris last month.

The final year student at Edinburgh Napier University told BBC Scotland: "So far it has been an absolute nightmare.

"There has been very few people getting back to us and even fewer viewings."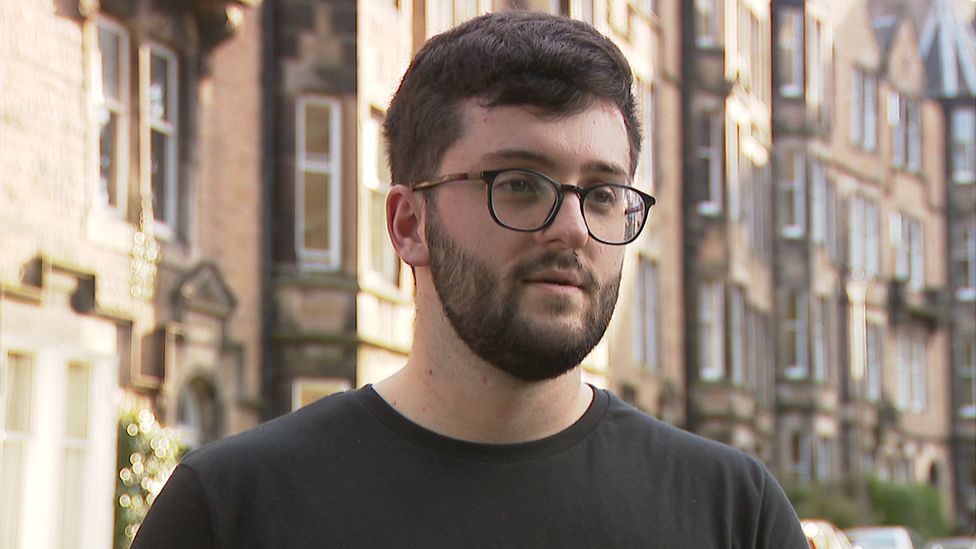 Mr MacKinnon said when he does get a reply it is to inform him viewings are fully booked or the property is no longer available.

Asked about his current situation, he said: "Right now I am on my friend's sofa in the west end of Edinburgh.

"It is a nice area but not very comfortable and not very good for the long term for studying."

Mr MacKinnon said a lot of his friends and fellow undergraduates have struggled as well.

He said: "I have seen jokes on Facebook groups that finding a flat has been harder than their degrees so far."

Many find themselves priced out of the market which currently offers, for example, a two-bedroom flat in the Dalry area for £1,300 a month.

Mr MacKinnon said students are either targeting private halls as a solution or turning to more affordable areas, such as Leith, despite the longer commute involved.


Last year was a write-off for most when it came to the full "university experience".

Online learning was the norm and there was limited socialising.

Now things are getting slightly closer to normal, this situation with housing is causing concern.

Students unions say they have never had this many requests for support to help people find places to live.

We are hearing stories of students sofa-surfing and of those who have nowhere to go at all.

The long-term plan is to build more accommodation but the short-term solution is less clear.

NUS Scotland president Matt Crilly said he was "deeply concerned" about reports students are struggling to find accommodation for the current academic, year.

He has written to the Scottish government to highlight his concerns.

"For many students, particularly those studying in the central belt of Scotland, there is currently a lack of safe and affordable accommodation," Mr Crilly said.

"With purpose-built student accommodation full, shortages in the private rented sector, and landlords holding off to make a profit from COP26, I am concerned we have a student housing emergency."

Mr Crilly said he was aware of some landlords are increasing rent for new tenants by hundreds of pounds extra per month.

Anecdotal evidence also suggests some students are being expected to pay six months of rent upfront.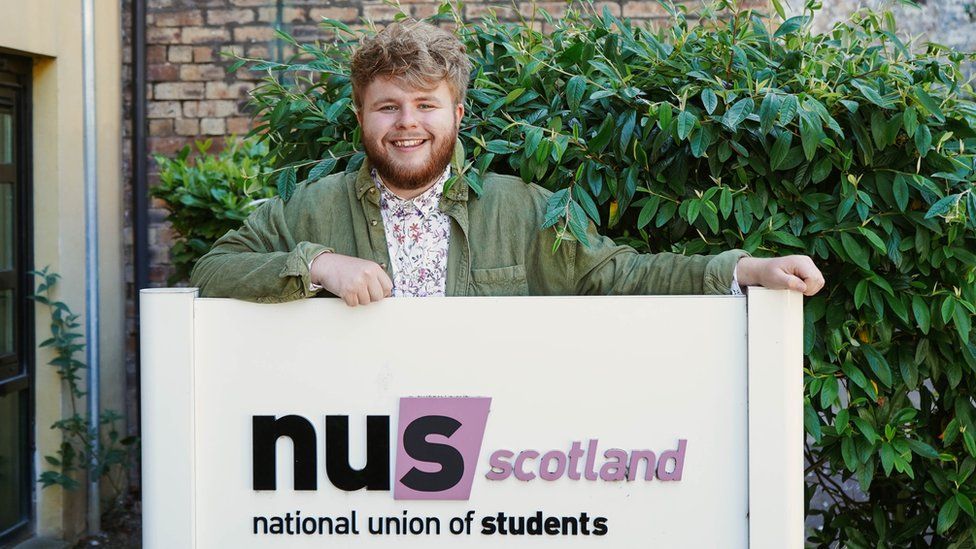 The NUS president added: "It is completely unacceptable that any student would be experiencing homelessness and left without accommodation when classes have already started.

"However, this issue is not unique to the current academic year. Scotland has been dragging its heels on providing adequate and affordable accommodation for students for years, which is why we see large areas with substandard housing dominated by intimidating landlords."

Mr Crilly urged ministers to "urgently intervene" to address the situation and introduce a student housing strategy to ensure no student is left without a roof over their head.

He also called for rents to be brought under control and for a points-based rent controls system, which is tied to the property rather than the lease, in a bid to stop landlords being able to hike rents between tenancies.

'Perfect storm'

The Scottish Green's education spokesman Ross Greer described the current situation as "really grim".

He told BBC Radio Scotland's Drivetime programme: "I am aware of one case of a mature student who, with her child at the moment, is in a homeless shelter because she has been unable to find accommodation."

Mr Greer said it was the result of a "perfect storm" of factors including house in multiple occupation (HMO) licence delays in Scotland, the popularity of short-term Airbnb-style lets and rent increases that have far outstripped the growth in wages.

Earlier this week the programme heard from the parents of students who are struggling to find accommodation.

One said his son spoke to an estate agent who revealed one flat attracted 600 inquiries.

And a mother said her son was currently commuting from Edinburgh to Glasgow for lectures as flat viewings in the city are typically full "within five minutes."

'Speak with university'

Jamie Hepburn, the minister for higher and further education, said the government was concerned about the issues raised by NUS Scotland.

"While the Scottish Government has no direct role in the provision of student residential accommodation, we would strongly encourage students with those concerns to speak with their college or university," he added.

"We are determined to improve accessibility, affordability and standards across the rented sector and are carrying out a review of purpose built student accommodation.

"We are also working to deliver a new deal for tenants giving them more secure, stable, affordable tenancies with improved standards of accommodation, new controls on rent and more flexibility to personalise homes."