A community trust in Glasgow is having to choose between paying energy bills and paying staff, its manager said.
Dramatic increases in the price of electricity have blown apart the budgets at Govanhill Baths Community Trust.

Trust Manager Fatima Uygun said price increases meant it now cost the same to provide power to some areas as it did to pay for a staff member.

Without help, she fears the charity will be forced to make more cuts.

The community trust provides a range of mental health support as well as food and other services to people who need them.

Like every household, it is affected by recent soaring energy costs.

Ms Uygan told BBC Radio Scotland's Sunday Show: "Almost overnight, it has dramatically affected our work."

"Our budgets are usually set at the start of the financial year and very quickly we have had to adjust to prioritising our energy bills over delivering services, sometimes quite vital services around mental health which has come as a bit of a shock to us."

Like many charities in the same position, the trust has been forced to make urgent adjustments.

Fruit and veg cutbacks

Ms Uygun said: "In one venue our prices went up by 50% overnight because our energy provider went bankrupt. We were put on a different provider and where we had been paying £200 a month it went to £400 a month.

"That is the equivalent to someone doing sessional work or part-time work to deliver mental health services."

Having to pay more in bills means the trust has had to cut back on fresh fruit and vegetables for its People's Pantry food bank.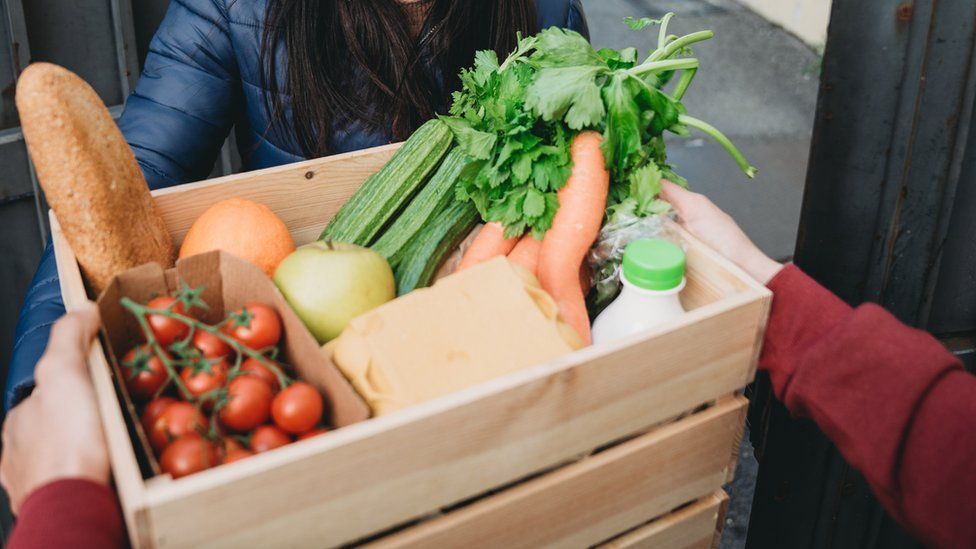 Mrs Uygun said the trust has had to cut back on fresh fruit and vegetables for its food bank

Last week, British Gas owner Centrica warned that high energy bills could affect household bills for the next two years.

Chief executive Chris O'Shea said there was "no reason" to expect gas prices would come down "any time soon".

Households and businesses are not the only ones feeling the pinch. Charities and volunteer groups are also struggling.

Those working out of old buildings which are not energy efficient are finding that heating them with increased prices puts a dent in the running costs.

And volunteer and community services are already stretched due to Covid.

Significant impact

The Scottish Council for Voluntary Organisations told BBC Scotland that rising costs were already having a significant impact on the services its members could provide.

It is likely to mean an increase in demand for things like money advice services and mental health support.

Ms Uygun said: "We'll have to make cuts if things don't change and that usually affects projects which are already a bit under-funded and are difficult to find funding for.

"So mental health support groups such as the local knitting club, or the lunch club, or cutting back on the variety of fresh fruit and vegetables for the People's Pantry, people will notice the difference unfortunately."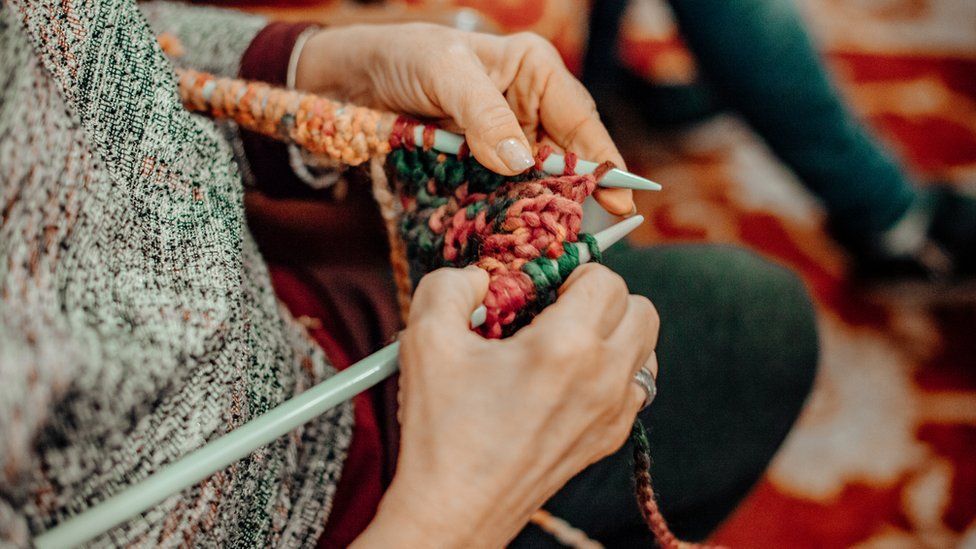 Mental health support groups such as the local knitting club are likely to be affected, Mrs Uygun said

So far, Govanhill Baths Trust has had no support from the local council or the Scottish government.

The charity feels it is something which will have to be addressed at a government level.

"The idea that energy companies are out of the goodness of their heart will cut profit - which is where this is all going - is not going to happen, Ms Uygun said.

"We are hoping the voluntary sector is putting enough pressure on the Scottish government to at least offer a price freeze or a reduction through some kind of exemption or subsidy.

"Without it, organisations like us at the coal face who provide these services are going to have to make difficult decisions and that is going to mean quite a lot more people are going to fall through the cracks."

'Limited options'

Kirsten Hogg, Head of Policy at the SCVO said: "It can be difficult for organisations to secure funding to cover overhead costs. Funding is often available for the direct costs of providing a project, but not the core costs of running the organisation, which could include heating and lighting of buildings.

"And it is common for voluntary sector contracts and grants not to be uplifted for inflation. We are aware of organisations that have received the same amount of money for up to six years, and have been expected to deliver the same service with no increase to cover rising costs.

"A dramatic increase in costs, such as we are currently seeing in relation to energy prices, is therefore unlikely to be covered by existing funders and will have a significant impact."

A Scottish government spokesperson said: "The third sector is a valued partner and we recognise the impact of rising fuel costs on our charities and voluntary organisations.

"Pricing in the gas and electricity markets is reserved, meaning the Scottish government's options to mitigate these costs are limited. Ministers have written to the UK government to call for urgent action to tackle rising energy costs."