The "silence" of those who saw black equal rights campaigner Sasha Johnson shot is "crazy", her sister says.
Ms Johnson, 28, was shot in the head during a silent disco in the garden of a house in Peckham, south London, in May last year, and remains in hospital.

A case against four men charged over the shooting was dropped last week.

The activist's mother, Ellet Dalling, urged fresh witnesses to come forward and said: "[The] people that did this to Sasha need to come off the street."

Metropolitan Police detectives say they've been met with a "wall of silence" in their appeal for witnesses.

Four men in balaclavas shot at guests in the back garden of the house in Consort Road, with one round striking Ms Johnson in the head at "very close range", the court heard.

She has permanent and "catastrophic" injuries.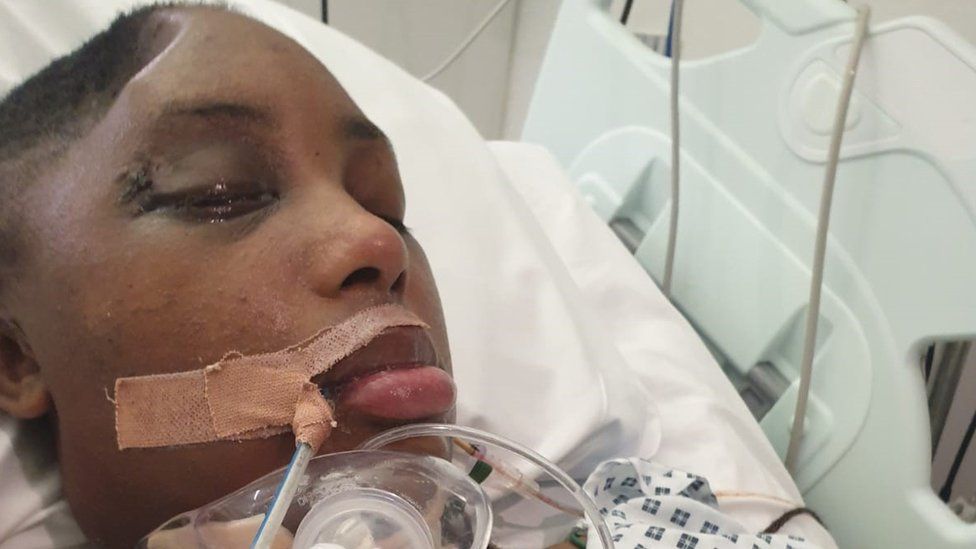 Sasha Johnson's family say doctors have told them it's a "miracle" she is alive

A trial had been due to start in March but at a hearing last week, the prosecution said it could not go ahead for reasons that could not be set out fully in open court.

The case was based on circumstantial evidence and there was no direct evidence identifying any of the defendants as the attackers, prosecutors added.

Ms Johnson's sister, Shakira Williams, told journalists at New Scotland Yard on Monday that despite the case collapsing, the family is determined to get justice.

"We were hurt, but we had to pull ourselves together because breaking now is not it... this is a bump in the road," she said.

In a statement addressed to her sister, Ms Williams said the family feel "we all got shot in the head" when Ms Johnson was hurt on 23 May 2021.

"I can't put it into words, but the journey has been devastating," she said.

She said Ms Johnson's sons, aged seven and 11, have been "so brave and strong".

It's the first time Ms Johnson's mother and sister have spoken to the media.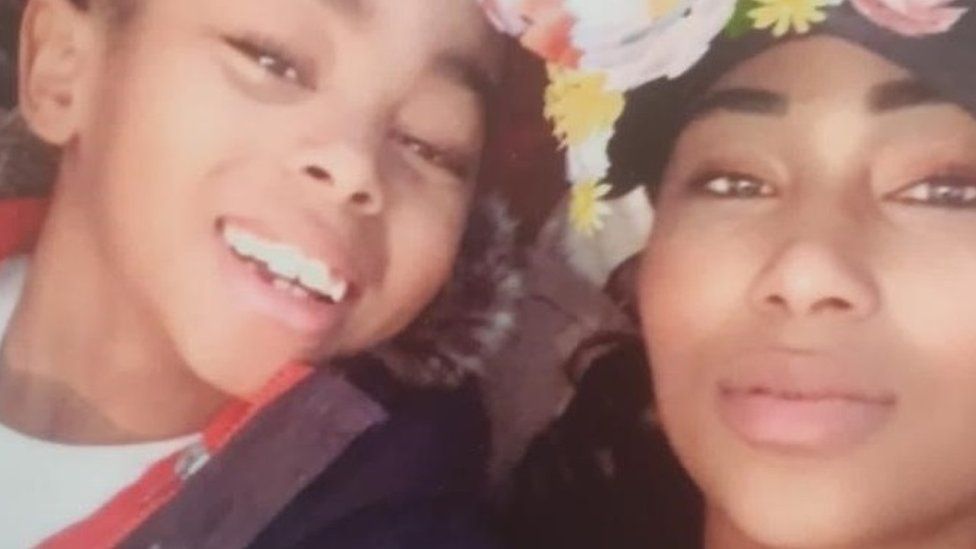 Sasha Johnson (right) has two young sons

Det Ch Insp Nigel Penney, who is leading the continuing investigation into the shooting, said many witnesses have refused to come forward.

"Our biggest challenge is the wall of silence we have faced when appealing for witnesses," he said.

"There were plenty of people there, yet many have not been willing to speak to us.

"I know it is daunting, but our officers are here to do all we can to support anyone who is willing to come forward."

Ms Dalling said: "We need justice for Sasha. So please, I'm asking everyone at the party to come out and speak out for Sasha."

Ms Williams added: "The silence is crazy."

Ms Johnson is a prominent anti-racism campaigner and a founding member of the Taking the Initiative Party.

She was heavily involved in the Black Lives Matter movement in 2020 and although not a member of Black Lives Matter UK, the organisation has described her as a "fearless" and "dedicated" campaigner.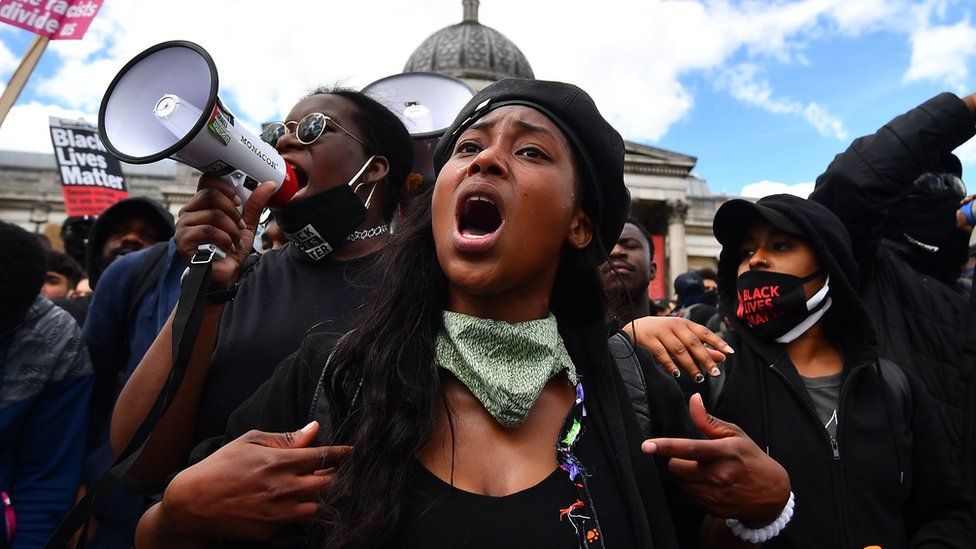 Ms Johnson is a prominent anti-racism campaigner
Sasha's sister and mother: "It's not over... we will get justice"