Hundreds of people are thought to have descended on a huge illegal rave in Cornwall.
The event, on Davidstow Moor near Camelford, began on Friday night and has grown to cover "quite a large area", police said.

Officers have been turning people away from the gathering, which has caused gridlock on surrounding roads.

Devon and Cornwall Police said it was working to disperse revellers from the scene.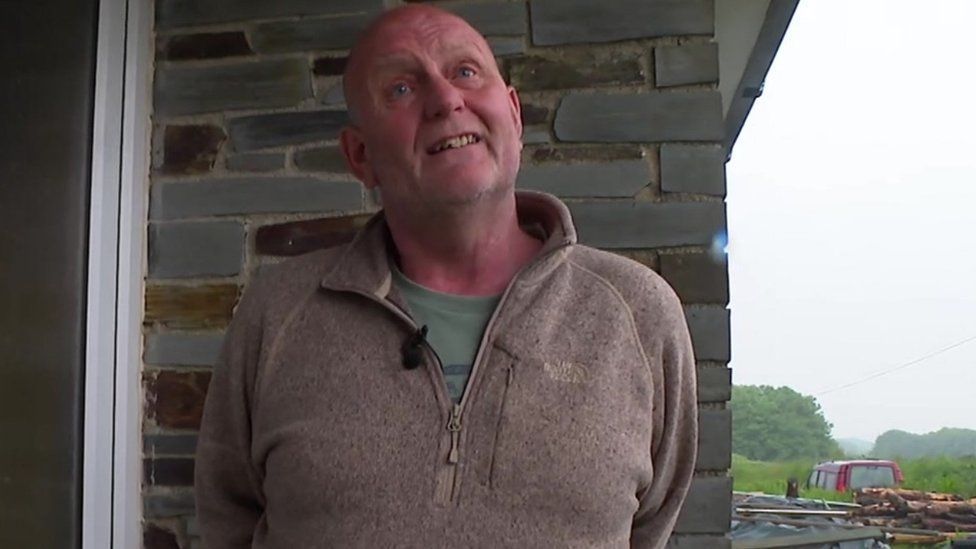 Colin Caudery said he was pulling people "out of their minds" on drink and drugs out of ditches

Colin Caudery, who lives nearby, said he had not managed to get any sleep because of the "absolutely awful" noise.

He said: "We called the police about 20:30 BST last night and from about 22:00 BST onwards we were kicking people out of the garden and off the land.

"Drunkards from Scotland, Liverpool, Brighton, London, everywhere -- it's just been total chaos."

Sue and Paul Fencott said "To wake up in the morning and find there was a huge rave on the doorstep and it's likely to carry on tonight, that's really worrying.

"The road is completely full of cars, even now, so we couldn't get out now if we wanted to."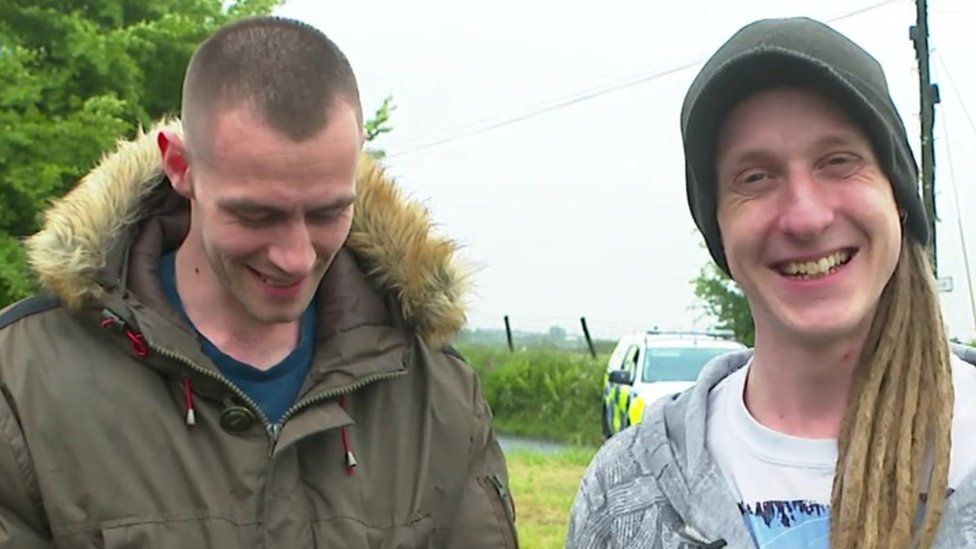 Tony said ravers didn't mean to worry anyone

Tony had come to the rave from Suffolk "to enjoy some music with my friends... in the middle of nowhere".

When asked about the neighbours, he said: "Shame about the circumstances, obviously, people worried about it and the disruption it's caused but that wasn't down to me and if I had it my way it probably wouldn't have happened like that."

A force spokesperson said "several hundred" were still thought to be in attendance, although some had left on Saturday morning and officers have prevented new arrivals from entering.

Three arrests - for various driving offences - have been made so far, the force said.

"There is currently a police cordon in place around the site and a number of local roads in the area until further notice," the spokesperson added.

"There is heavy traffic and travel disruption around Camelford and other areas so motorists should expect delays and are urged to avoid the area."

The force asked anyone considering attending the event to not do so "in the interest of public safety".