Millions of households will typically pay an extra £693 a year on their energy bills from April, but chancellor Rishi Sunak said his support plan would take the "sting" out of the rise.
The sharp rise in energy bills will put a further squeeze on people already facing higher prices and rising taxes.

The chancellor said help of £350 per household would "ease" people's anxiety over the increase.

But the scheme was criticised for not being targeted on those most in need.

Despite costing the government £9bn this year the average earner was still likely to be £400 worse off than last year, Paul Johnson, director of the influential Institute for Fiscal Studies said, due to a combination of tax rises and inflation.

More than half of the support package was "effectively a loan", Mr Johnson added.

Wholesale gas prices have been rising sharply over the last few months, which meant the regulator Ofgem was obliged to announce a rise in the cap that limits what companies can charge consumers in England, Scotland and Wales.

The higher cap means a typical household will pay £1,971 a year from April, 54% more than they pay now, with a further rise expected in October.

The £693 a year rise will affect 22 million households, with 4.5 million customers on prepayment meters facing an even bigger increase of £708 a year.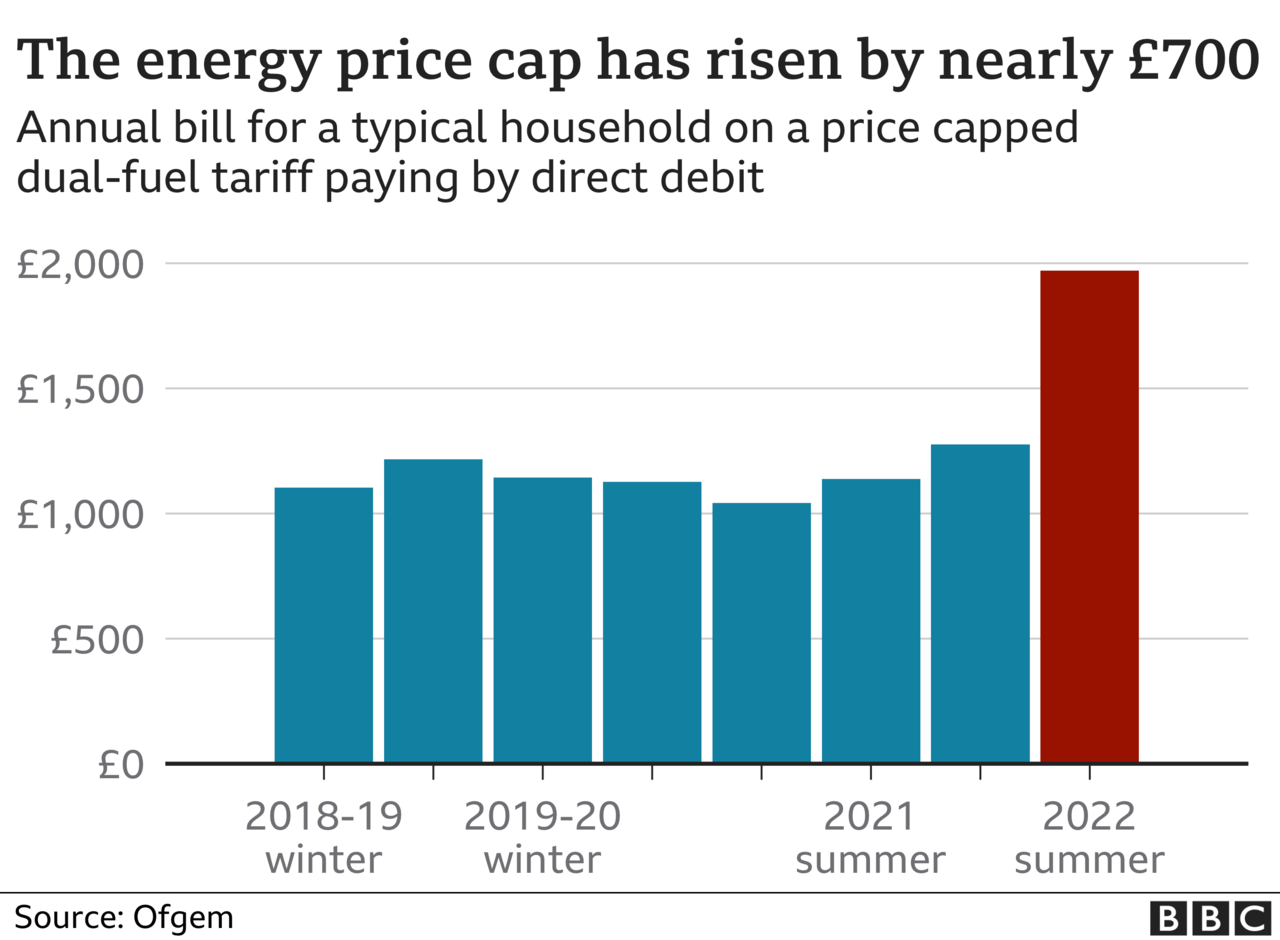 Mr Sunak said the majority of families would receive a total of £350 to help them adjust to higher prices. However, only £150 will arrive by the time energy bills rise in April.

"I really believe that what we're doing, £350, it's a significant amount of money that will make a big difference to the vast majority of households, and I think people, I hope actually, will be reassured by us stepping in," the chancellor said.

The council tax rebate applies to homes in bands A to D, covering about 80% of households, which Mr Johnson said meant it was only "very loosely" targeted at lower-income households.

The other £200 will be taken off energy bills from October, but households will pay that back in instalments from 2023.

Higher energy bills are set to play a key role in what the Resolution Foundation think tank has described as a "cost of living catastrophe" facing people across the UK this year.

Although wages are rising, they are not growing fast enough to make up for prices that are rising at their fastest pace for 30 years. Tax changes in April, including a higher rate of National Insurance, will slim pay packets further.

Post-tax incomes are now forecast to fall 2% this year, after taking into account the rising cost of living. This represents the biggest fall in take-home pay since records began in 1990.

On Thursday the Bank of England increased interest rates from 0.25% to 0.5% to try to dampen the pace of price rises over the longer term but the Bank said inflation could still reach 7.25% in April.

Many people say they are already having to adapt to cope with higher prices, including 24-year-old Michael Ball, from Kirkcaldy,

He pays for his electricity via a pre-payment meter in the flat where he lives, but he goes back to his parents' house to wash his clothes to save money.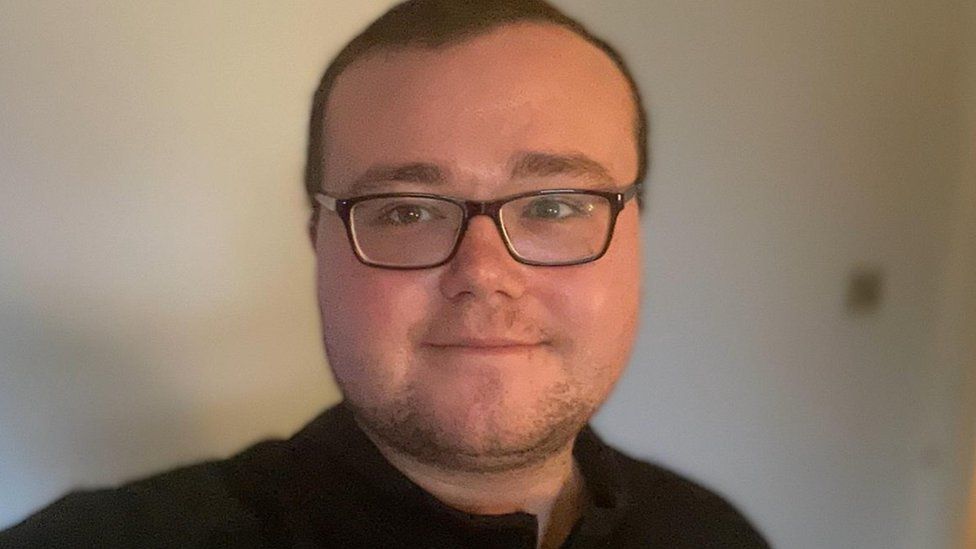 Michael Ball says he is anxious about the price rise

"I do worry about money a lot. It's a big burden and this news is something that makes me feel anxious," he said.

He said he might have to move back in with his parents if his energy bills continued to rise.

"If I lose my independence, my own space, I worry about how it might affect my finances and mental health."

A Treasury spokesman said the £200 rebate would have an upfront cost of £5.6bn while the council tax discount would cost the government £3.6bn in 2022-23.

Labour's shadow chancellor Rachel Reeves criticised Mr Sunak for not scrapping VAT on energy bills.

She said that despite the chancellor's pledges the "uncomfortable truth" was that families in Britain would still be paying hundreds of pounds more for energy after April.

She described the plan as a "buy now pay later scheme that loads up costs for tomorrow".

How the energy price cap works

The cap, which is announced every six months, sets the prices that suppliers can charge for each unit of energy as well as the standing charge. This is then translated into the expected annual bill for a household that uses the typical amount of gas and electricity.

That does not mean there is a limit to how much people can pay. The more gas and electricity that is used, the higher the bill.

Anyone who is on a standard variable tariff, whose fixed deal has come to an end (or is about to), and those moved because their old supplier went bust will be affected by the new higher cap.

Analysts suggest the next change in the cap, scheduled for October, could add hundreds of pounds more on to a typical bill this coming winter.

There is a separate cap for 4.5 million people on prepayment meters, for whom there will be a rise from £1,309 a year to £2,017 in April for a typical household bill.

Energy firms are struggling under the weight of surging wholesale gas prices. The new cap will allow them to pass some of that cost onto customers.

Ofgem's announcement was brought forward as part of a coordinated approach of announcements about the cost of living.