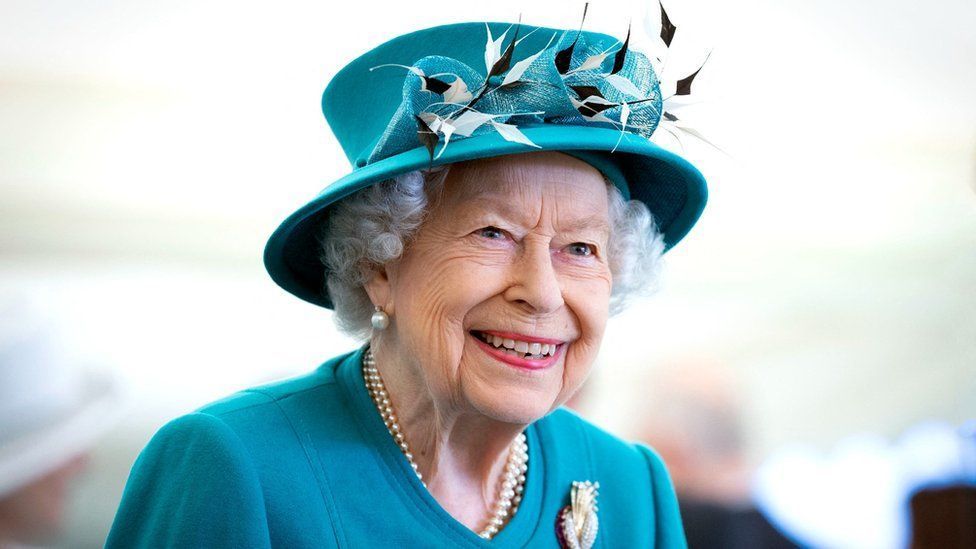 Queen to interrupt Balmoral stay to meet new prime minister
The Queen will interrupt her annual stay in Balmoral in Scotland so she can hold an audience with the incoming new prime minister, says Buckingham Palace.
The winner of the Conservative leadership battle is due to be announced on 5 September, when the Queen would usually be in Scotland.

But it is now expected that she will return to London so she can hold an audience with the new prime minister.

An event at Balmoral Castle has been adapted for the Queen's "comfort".

The guard inspection ceremony that provides a formal welcome to the Aberdeenshire castle is usually held outside the gates, but the event on Tuesday will be staged privately inside the grounds.

The 96-year-old monarch is taking her traditional summer break in Scotland, with family and guests expected to visit her home at Balmoral.

The stay in Balmoral has been described as "business as usual", but Buckingham Palace has confirmed that the current plan is for the Queen to return for the formal audiences with the outgoing and income prime ministers.

The traditional setting for such audiences has been Buckingham Palace, but the venue will be confirmed nearer to the date.

This will be the 15th prime minister of the Queen's 70-year reign, with the Conservative party currently deciding between the two remaining contenders, Liz Truss and Rishi Sunak.

When she came to the throne in 1952, Sir Winston Churchill was the prime minister.