The Queen has postponed engagements for the second time in a week following her positive Covid test.
Buckingham Palace said the monarch, who tested positive for the virus on Sunday, would continue with "light duties".

Thursday's virtual audiences will now take place at a later date, it added.

The Queen, 95, also cancelled virtual engagements on Tuesday, but she did have her telephone audience with the prime minister on Wednesday.

A Buckingham Palace spokesman said: "The two virtual audiences that had previously been scheduled to take place today will now be rescheduled for a later date.

"Her Majesty is continuing with light duties. No other engagements are scheduled for this week."

While on light duties it is likely the Queen will be reading documents from UK government ministers and Commonwealth representatives sent to her every day, approving and signing them where necessary.

In a statement announcing the Queen's positive test on the weekend, the palace said the monarch was experiencing "mild cold-like symptoms".

It is understood a number of people tested positive at Windsor Castle, where the Queen resides.


For a second time in three days, the Queen's engagements have been cancelled. How much alarm should there be?

Word from within the palace is the equivalent of 'keep calm and carry on' - that there is nothing to panic about.

Much of the concern comes because it is so rare that this kind of thing happens - so rare in fact that many might have forgotten that the Queen is 95 years old. At this age nearly everyone else has stopped working entirely.

Especially if they have Covid, even if it is only with what the palace calls "mild cold-like symptoms".

It is testament to the Queen's extraordinary sense of duty that she hoped to continue to hold virtual audiences and engagements while unwell; many in the same condition would welcome the chance to rest in a warm room with a box-set and a hot drink.

The Queen has chosen to focus on getting better rather than receiving ambassadors' credentials. The surprise is that anyone is surprised.

The Queen still has a run of engagements scheduled in the next few weeks.

Next Wednesday, 2 March, she is due to host a reception for diplomats at Windsor. The Queen is also due to attend the Commonwealth Service at Westminster Abbey on 14 March, and a memorial service for the Duke of Edinburgh on 29 March.

The Queen, who will be 96 in April, had her first vaccine in January 2021 and is believed to be triple-vaccinated.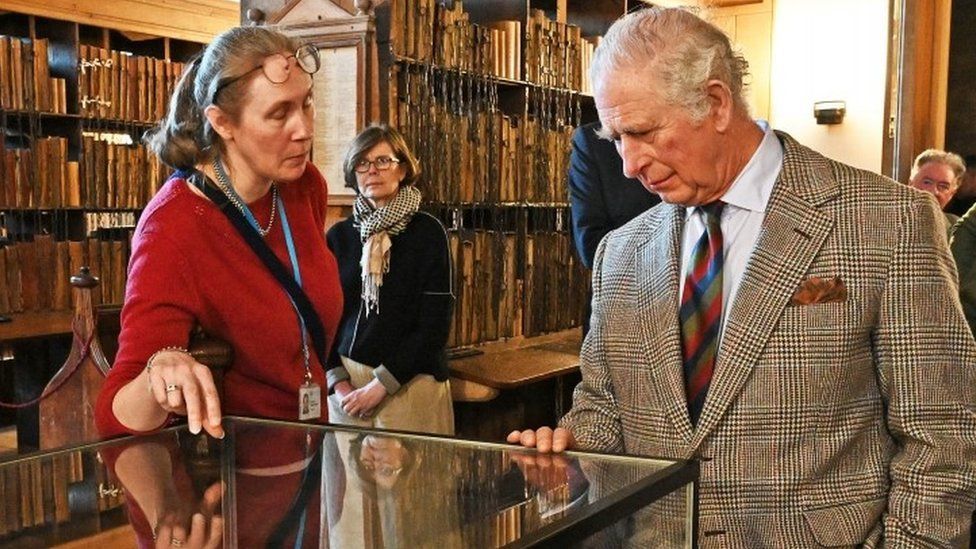 The Prince of Wales has returned to royal duties following his Covid infection

The Prince of Wales and Duchess of Cornwall also recently tested positive for Covid.

Prince Charles, who announced he was infected on 10 February, has since returned to royal duties.