Quite how defeat was plucked from the jaws of victory in Trench Town, Kingston, may one day become the stuff of public relations legend.
Palace staff must be wondering how the defining image of the Cambridges' trip to the Caribbean was not the explosion of joy and pleasure that greeted the couple in downtown Kingston.

But instead, what looked to many as some sort of white-saviour parody, with Kate and William fleetingly making contact with the outstretched fingers of Jamaican children, pushing through a wire fence.

It was a bad misstep for a couple who are surprisingly media-savvy. And it was not the only one on this curiously disorganised trip.

The first engagement in Belize was hurriedly cancelled following a protest by some residents. Another protest - albeit a small one - popped up on the day they arrived in Jamaica.

The Jamaican prime minister declared, as the couple stood mutely beside him, that he would rather not have the Queen as head of state any more.

And the Land Rover ride out of the military commissioning parade may have been intended as a charming homage to the Queen and the Duke of Edinburgh, who rode in the same vehicle back in the 60s.

But to some it just felt like a clunky reminder of a more deferential time.

It is worth noting that lots of things went really quite well. Prince William's speeches were thoughtful and well received.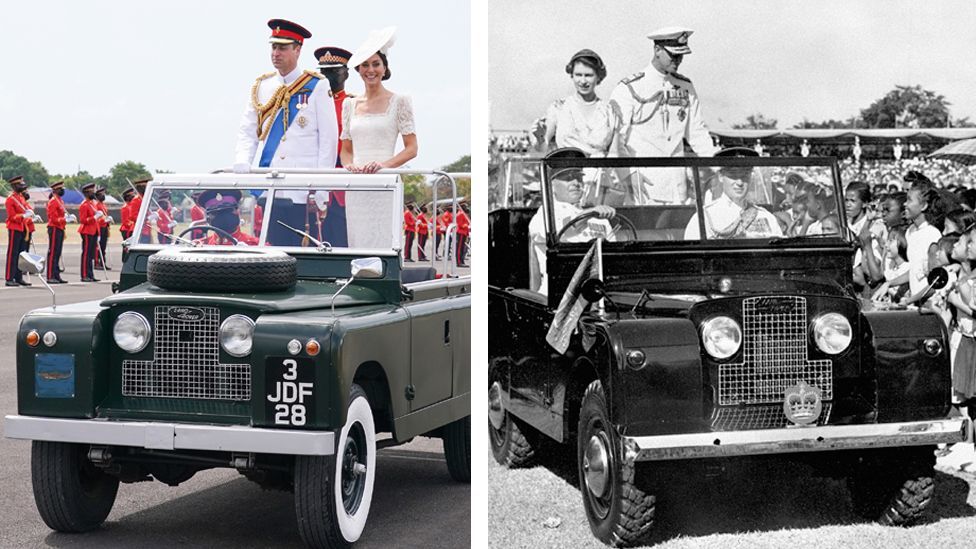 The Land Rover was a nod to the Queen and Duke of Edinburgh but may have felt like a reminder of more colonial days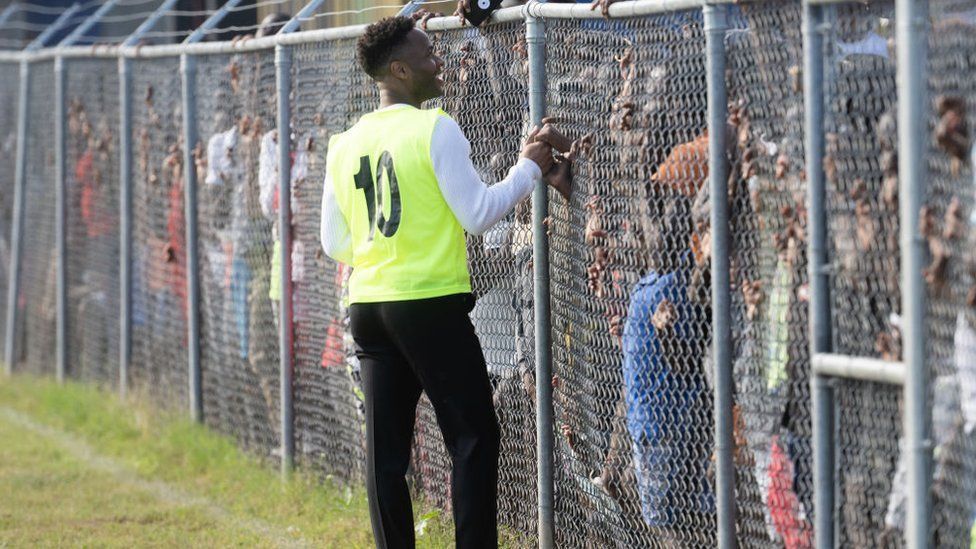 England footballer Raheem Sterling also greeted fans who had come to see him and Prince William play football

In Jamaica he went further than any member of the Royal Family, speaking of his sorrow at and abhorrence of slavery.

And he went out of his way to celebrate the contribution that Jamaicans have made to Britain in the years since World War Two.

It was a reminder of the depth and complexity of the relationship between two very different nations.

During event after event, the couple did that royal thing of sprinkling a little magic and a little joy into people's lives.

They thanked those who so often go un-thanked and unrewarded for their efforts, drawing attention to stubbornly unfashionable causes and issues.

And they got a warm reception pretty much wherever they went.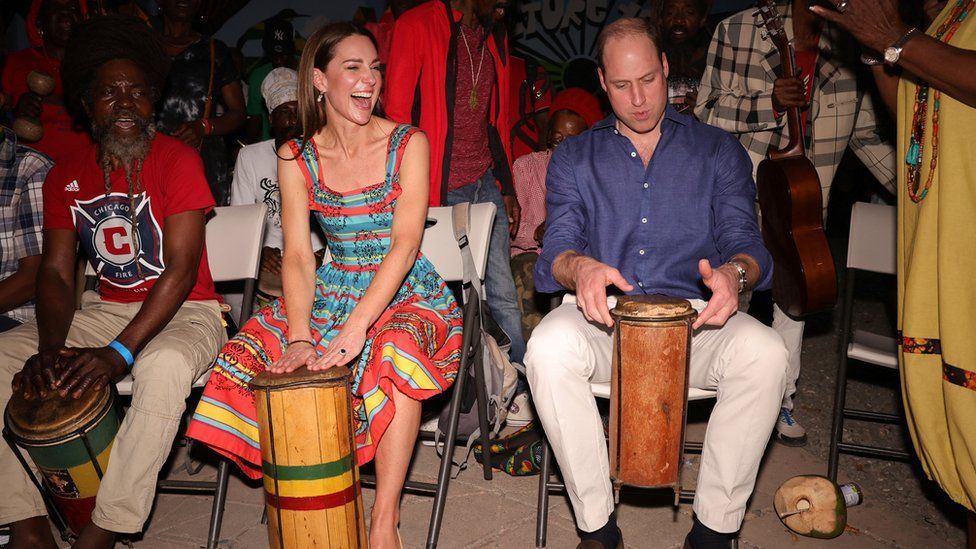 While in Trench Town the royals joined in with reggae musicians as they visited the neighbourhood where Bob Marley grew up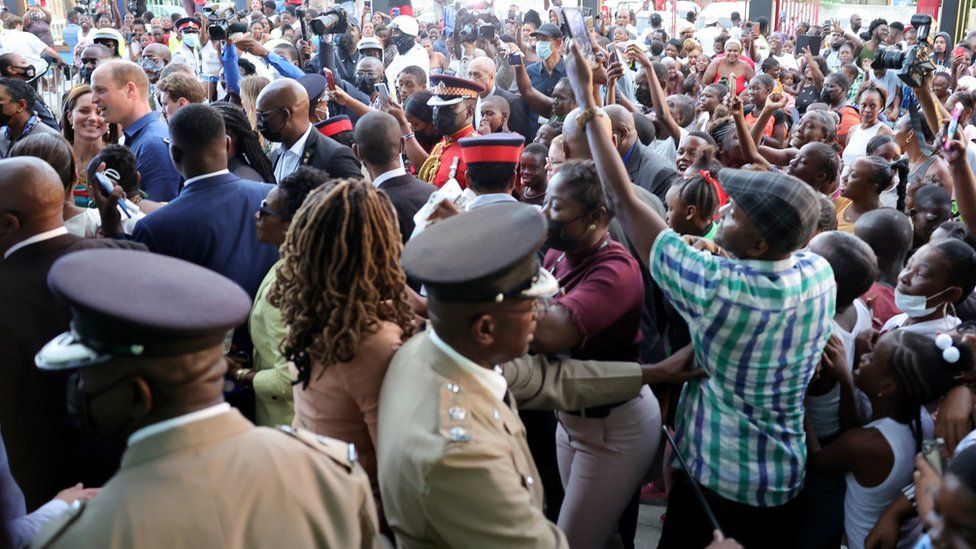 Crowds came out to greet the Cambridges on their visit to Trench Town

No more so than in Trench Town in Kingston where wild cheers accompanied their every step and a walkabout at one point threatened to go out of control with excited people pressing them on every side.

So how did Trench Town end up as a PR disaster? Bad planning and bad execution are part of it.

It's been more than two years since the last tour and the Cambridges' team sorely lacks experience in setting up a long and complex trip.

It only takes one thing, one moment, to overshadow days of good works.

There have been a fair few of those things.

The whole fingers-through-the wire moment was avoidable.

"It's really unfair," complained one senior British diplomat of the critical coverage. But since when was life - or social media - fair?

And the world has changed, very fast, since the last tour.

Black Lives Matter has changed many perceptions. And the declaration by Barbados of a republic late last year has changed things too.

There is no longer the forgiveness there once was for the slightly tone-deaf moment.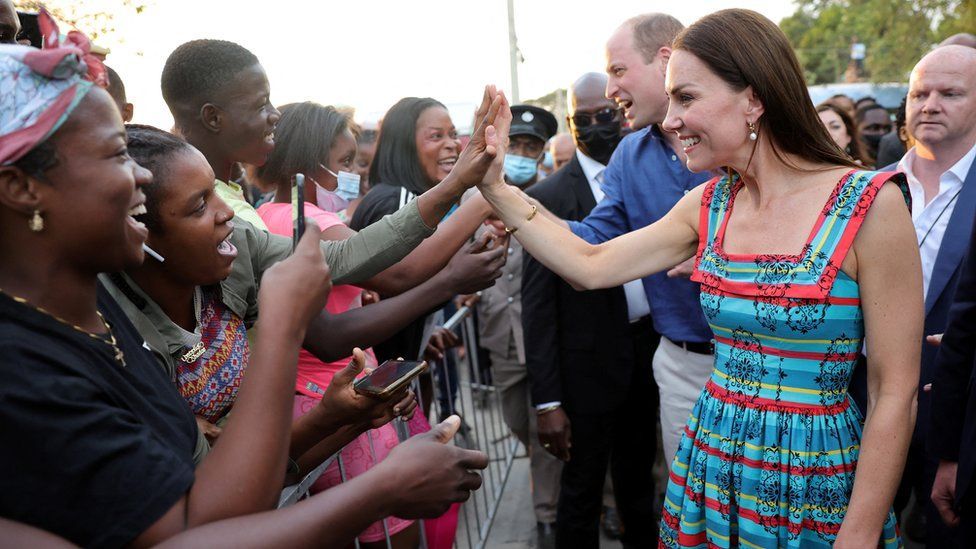 The Cambridges were met with an explosion of joy in downtown Kingston

The Land Rover might have seemed like a good idea at the time. But on the day it felt like one more reminder of colonial days.

Times have changed. The Royal Family have in the past been pretty good at changing with them. But not on this tour.

And second chances are these days few and far between.