News that Portugal will be taken off the government's green list of quarantine-free destinations from Tuesday has thrown travel plans for thousands into disarray. Some tell the BBC of cancelled holidays, wasted money and family visits postponed once again.
Kerry, a photographer from the Wirral, says her family - like many others - have had "the year from hell".

Her partner has been shielding for over a year due to an auto-immune disease, Kerry has had to nurse her mother through Covid-19 and a stroke, and her 18-month old son has hardly known a world without a pandemic.

She was just about to book a trip to Portugal, one of the few tourist destinations where quarantine-free travel was allowed, when the rules changed.

From 04:00 BST on Tuesday, it will join the amber list, meaning holidaymakers should not visit and arrivals must self-isolate for 10 days.

Kerry says: "This holiday was everything for us our first with our baby who has had no experiences in his first 18 months on this planet."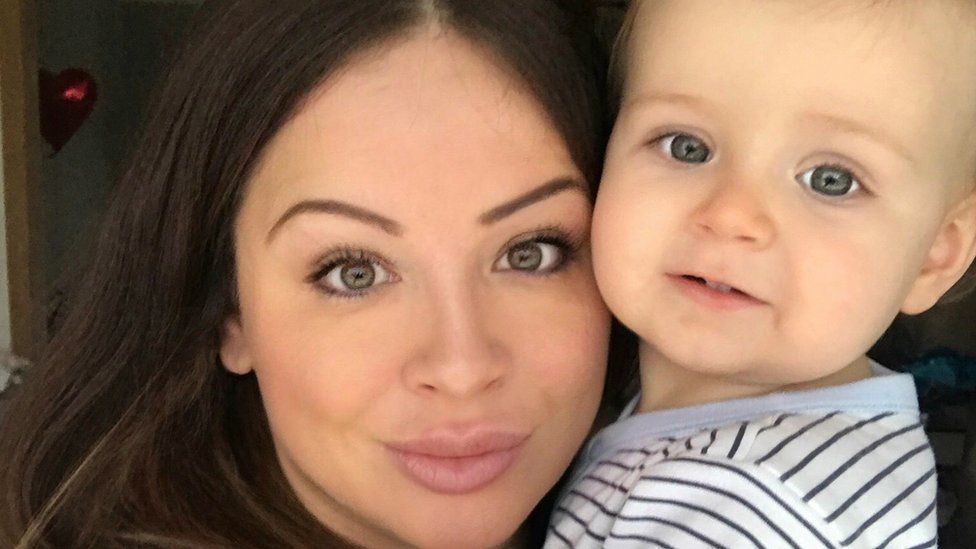 Kerry says there are countries with low rates of infection but the government refuses to "let us holiday and live our life", even when many people are fully vaccinated.

Rachel Richmond, from Edinburgh, also expects to be fully vaccinated by the time of her two-week trip to Portugal in early July, booked just last week.

"What is the point of being vaccinated if you cannot go anywhere? It is so utterly frustrating and so unfair," she says.

She feels the government keeps "shifting the goalposts on travel", raising the hopes of people who follow the rules only to dash them a few weeks later.

'Travel not responsible'

Although travel to Portugal will still be legally permitted for people willing to quarantine on their return, some people - like Paul Modley and his partner, Tom Griffith, from London - say they are cancelling their trip.

"It doesn't feel responsible" to travel anyway, Paul says, adding: "Neither of us are really up for doing quarantine for 10 days when we come back."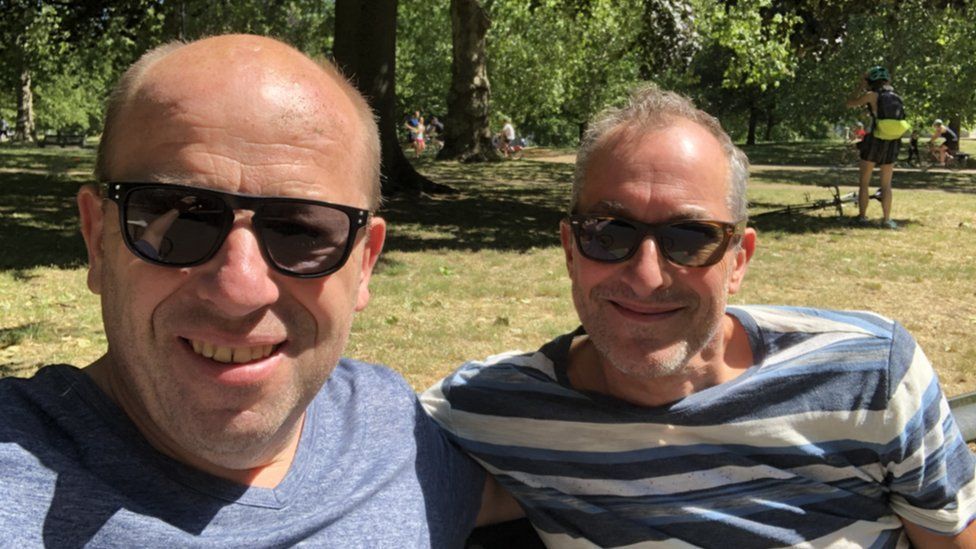 The couple will lose £360 spent on PCR tests to travel. They do not yet know if the airline or accommodation provider will give them a refund.

Paul, 54, says he booked out of "hope" that they would be able to get away and relax after the stresses of the last 15 months.

The suspense of waiting to hear if they had a negative test had already meant it was "not the most relaxing start or preparation for a holiday."

But he says: "It was worth a punt."

'Plans in disarray'

For others, the news that the green list status might be revoked came when they were already in Portugal - in the case of Mervyn Dinnen, just as he landed at Faro airport in the Algarve from Gatwick.

It's not the first time he's experienced a travel U-turn from the UK government, having previously been in the Canary Islands in December when quarantine requirements were imposed.

Arriving on a plane more-or-less full of Britons to a hotel full of Britons, he says most people seem determined to make the most of their holiday.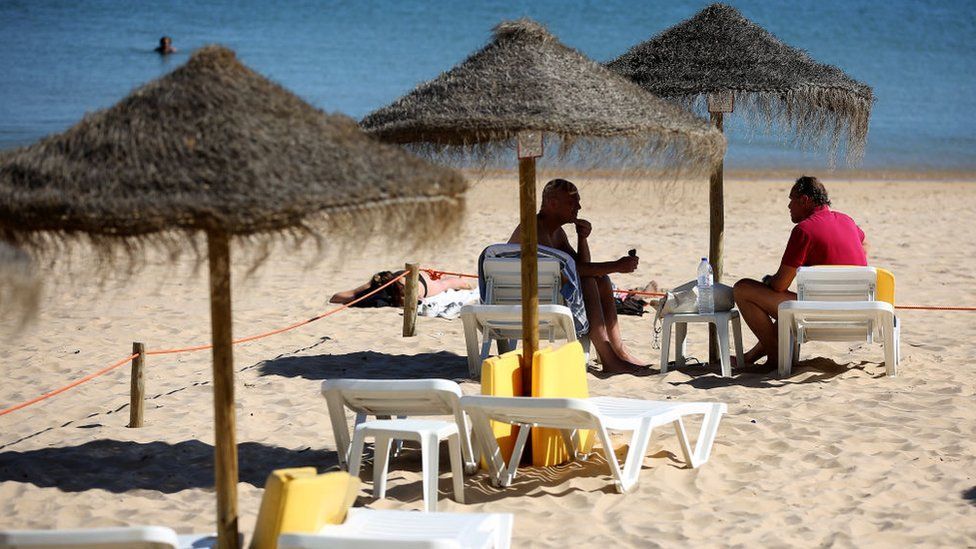 "I had a lovely lunch, I've got a beer here, the sun is shining. I feel relaxed even though what's happened has completely thrown my plans into disarray," he says.

But he says the fact that thousands of football fans were able to travel to Portugal for the Champions League final on 29 May sent a signal that it was safe for others to make the trip and it was "frustrating" to see that change within a week.

Although Portugal is a major tourist destination with about 2.5 million UK visitors before the pandemic, it is not only holiday plans that are being disrupted.

Stephanie Price, from Burnley, has tried five times to visit her family in Portugal after originally booking in 2019, each time being forced to rearrange due to the pandemic.

"I have worked all through lockdown and was looking forward to getting away to see my family," she says.

She says she has had both vaccinations and the virus is "here to stay" so people should not be "confined to misery" without being able to travel.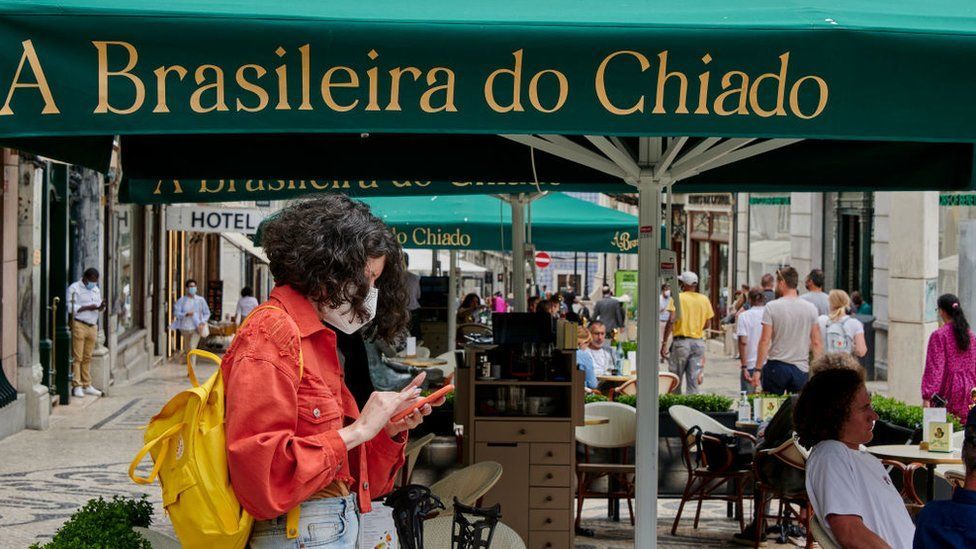 Portugal's coronavirus infections are much higher in the north and centre than in southern regions such as the Algarve, she says, and the travel policy should reflect that.

Some people are refusing to let the change to the travel list stop them, however.

One man, who is due to fly from London to Portugal on Saturday to stay in an AirBnB, says he may consider rebooking for another destination - but the need for a negative test in the 72 hours before travel means the options are limited.

Instead, he tells the BBC he is "leaning towards" heading on the Portugal trip anyway "because it is still legal".

"Unless they say, you must not go, you will be fined if you go, we might well still go and just have to bear the additional costs of an extra PCR test and the fact that we have to quarantine," he says.