The government has put sweeping changes to England's planning rules at the heart of its plan to increase house building.
Ministers insist the current system needs a radical shake-up to ensure more homes and vital infrastructure are delivered.

But the proposals have prompted a backlash, with some Conservatives citing them as a factor in local and by-election defeats for the party.

What's going on?

The government wants to make controversial changes to the rules that determine house building and land use in England in a new Planning Bill.

The legislation was outlined at the Queen's Speech in May, with detailed plans expected to be published later this year.

Ministers say the current system, still largely based on laws passed after the Second World War, has become outdated and ineffective.

As a devolved issue, the planning rules in Scotland, Wales and Northern Ireland are set by politicians there.

What are the new proposals?

Although ministers are still working on the exact plans, a blueprint for the overhaul was published by the government last summer.

It would see the current regime - where local planning officials assess applications case-by-case - replaced with new rules based on zones.

Councils in England would have to classify all land in their area as "protected", for "renewal", or for "growth".

In protected areas, including areas of natural beauty, places at risk of flooding, and the green belt, development would generally remain restricted.

But councils would have to look favourably on development in "renewal" areas, whilst in "growth" zones, applications conforming to pre-agreed local plans would automatically gain initial approval.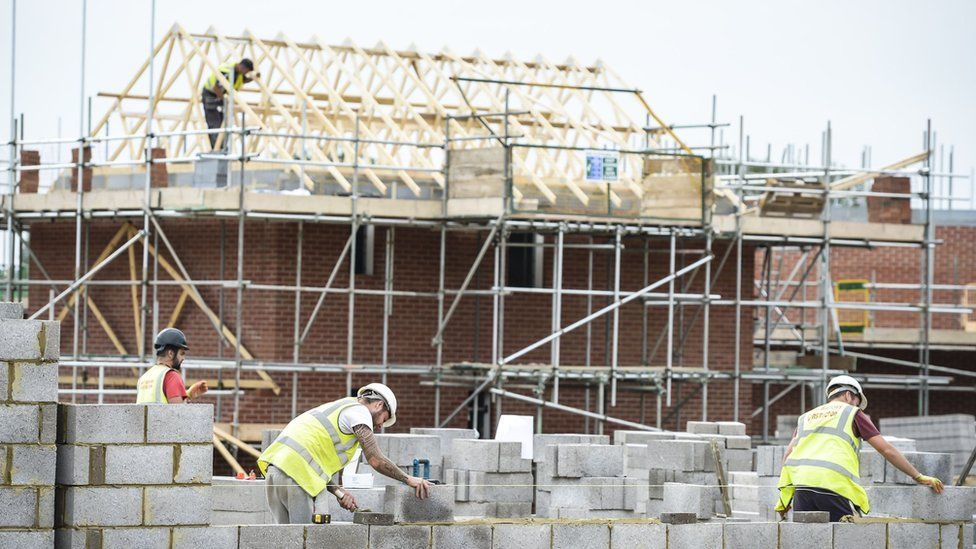 Ministers say a zoning system could halve the time it takes for large developments to get planning approval

Local residents would get a say on new 10-year plans underpinning the zones, but their ability to comment on individual applications would be curtailed.

Ministers argue this will speed up the planning process, and prevent viable developments being derailed by a "small minority" of vocal opponents.

They say zoning - as used in countries including Japan, Germany and the Netherlands - gives developers more "upfront" certainty of what can be built.

In addition, each council would have to plan for a share of homes from the government's 300,000 annual house building target for England.

These quotas would be calculated by ministers and made binding - although how they would be enforced has not yet been specified.

Why have they been controversial?

Opposition parties say the plans would sideline communities from planning decisions - a criticism shared by many Conservative MPs and councillors.

They also argue that many developments that already have planning permission aren't being built, and this should be more of a priority than changing the system.

In addition, Tory MPs in particular have expressed concern at government plans for calculating the binding local house building targets.

Although the exact formula has not been set out, ministers have said it will be based on a revised version of the algorithm currently used to estimate annual housing need in different areas.

That algorithm has already proved controversial among Tory MPs - with the government backing down in December on a previous plan to tweak it.

A number in southern constituencies had warned the changes, which gave a greater weight to affordability, would have concentrated house building in the party's traditional heartlands.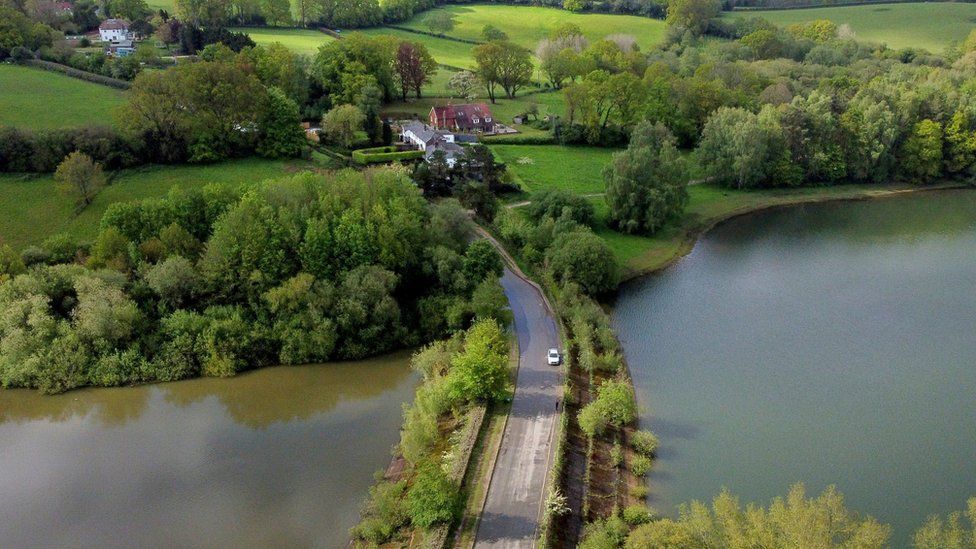 How has the government reacted?

Following Tory MPs' criticism, ministers unveiled a different tweak to the algorithm that placed a greater emphasis on building in urban areas and on brownfield sites.

According to planning consultancy Lichfields, it will see the planned allocation for southern England outside London drop from 137,000 to 113,700.

The capital itself will see a slight increase in its figure, with the biggest increases in Manchester, Leicester, Bradford, Derby, and Liverpool.

However, the change has failed to alleviate Tory backbenchers' unhappiness on planning. Over 90 are said to be part of a WhatsApp group to share concerns.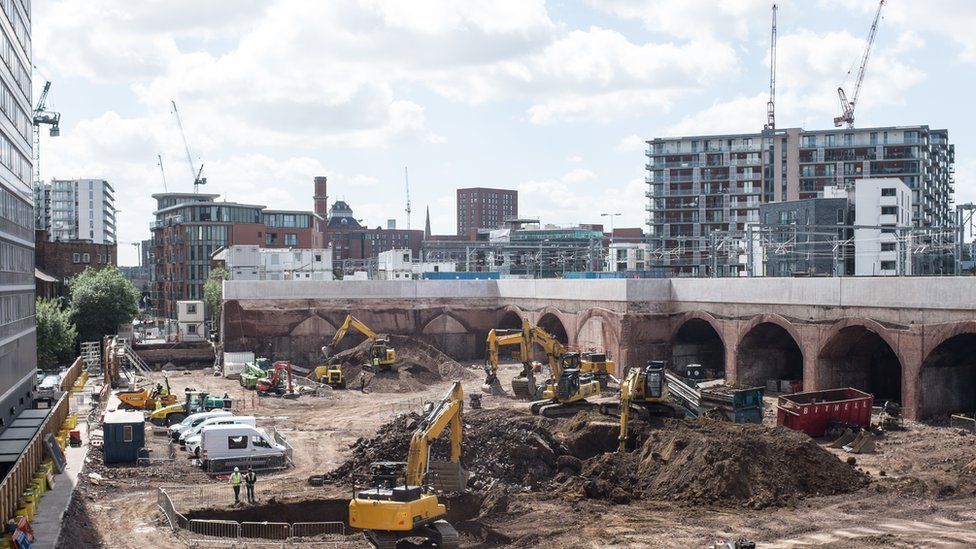 Why is it a political problem for ministers?

The government will need new legislation to bring in its proposals, meaning it has to keep its MPs onside.

Some Conservatives also believe the plans were a factor in the party's by-election defeat in the suburban seat of Chesham and Amersham, as well as notable losses in southern England at the May 2021 local elections.

But although changing course could bring some short-term respite for the government, it would also cause problems too.

Ministers have prominently argued their planning system is key to boosting house building, and "levelling up" the country through development in the Midlands and the north of England.

As well as being a key manifesto promise, this has emerged as a key plank of the party's attempt to widen its geographical appeal.

And others in the party argue that unless more housing is delivered, the party could find it difficult in the long term to attract younger voters struggling to get a foot on the property ladder.