Staff running high street pharmacies in Scotland say they are increasingly being abused by aggressive customers.
They have told the BBC that a combination of Covid pandemic pressure and unrealistic expectations is causing customers to become increasingly angry.

Harry McQuillan, of Community Pharmacy Scotland, said a rise in aggression had been seen across Scotland.

He said an increasing number of owners felt they needed to employ security guards to protect staff.

Earlier this month, Kara McIvor, who works at a pharmacy in Glenrothes in Fife, had to call the police when a customer lost his temper.

She said the man had been sitting down and she had not realised he was waiting to be served.

"He was very angry from the beginning of our interaction," Ms McIvor said.

"I did everything in my power to calm down the situation but he wasn't for listening."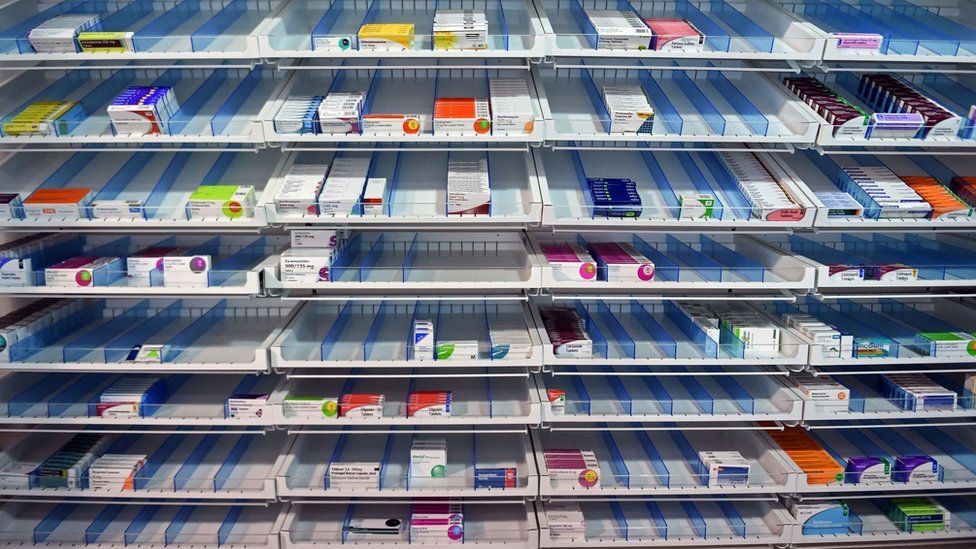 Ms McIvor then pressed the "panic button" behind the counter which alerts the police because she did not know how the customer was going to react next.

Her mother Bernadette Brown, who runs the pharmacy, said a shortage of face-to-face appointments with GPs and hospitals was pushing more patients her way.

Public health campaigns are also encouraging people to make the pharmacist their first port of call.

Ms Brown said: "We have noticed since lockdown that our customers are behaving differently, especially elderly people.

"They are getting more easily upset than they did prior to lockdown. They are getting anxious and concerned so they are taking that out in being more aggressive towards our counter staff."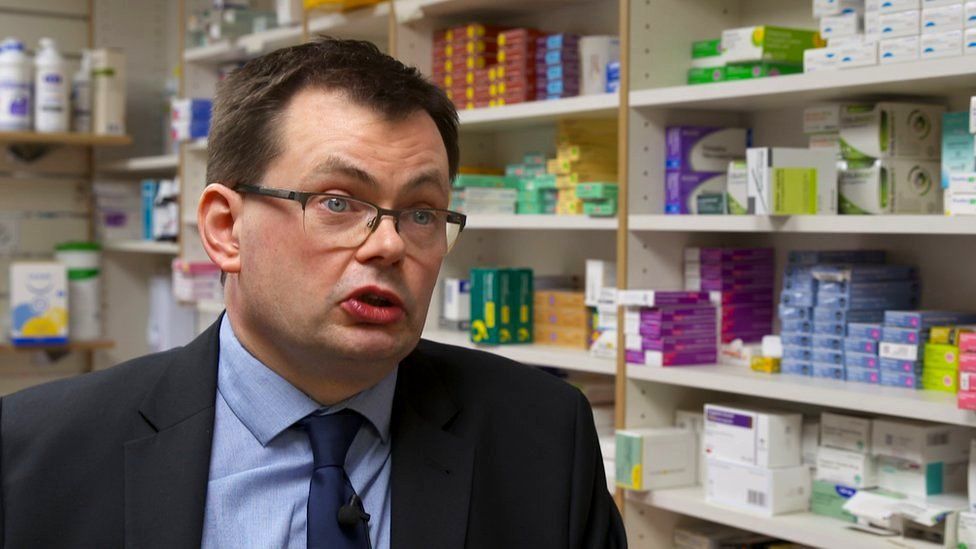 Simon Wilson said people did not understand the pressures the system was under

On Dalry Road in Edinburgh, pharmacist Simon Wilson said the barrier he put in place in his reception area to prevent the transmission of Covid had protected his staff from violence on at least three occasions.

"We do see increasing levels of frustration," he said.

"People do not understand the pressures the system is under. All they understand is 'I have not got what I am meant to have'."

Mr Wilson gives the example of a man who was visiting from London and got extremely angry when his medication did not get delivered by the wholesaler.

"The gentleman then appeared with his two brothers who were basically threatening me with violence unless I gave them what they were meant to have," he said.

A Scottish government spokesman said it was completely unacceptable for pharmacy staff to be targeted by aggressive behaviour from members of the public.