Government pandemic adviser Professor Wallace Lau Chak-sing to serve as interim head at University of Hong Kong's medical school from August 1.
Government pandemic adviser Professor Wallace Lau Chak-sing will take over as interim dean of the University of Hong Kong's (HKU) medical school from August, as a global hunt for a permanent successor gets under way.

In an email obtained by the Post, Professor Xiang Zhang, HKU's president and vice-chancellor, told the faculty's staff and students he had recommended Lau to the university's council, with the new interim dean to take up his duties from August 1.

"Widely recognised for his speciality in rheumatology, Professor Lau possesses in-depth knowledge about the faculty and the Hospital Authority. He is the immediate past president of the Hong Kong Academy of Medicine and currently serving as the convenor of the advisory panel on Covid-19 vaccines," Zhang said.

He added that Lau would remain as dean until a new head of faculty had been appointed, with an international search already under way for candidates.

Lau, who is also chair professor of HKU's rheumatology and clinical immunology division and chief of service at Queen Mary Hospital's department of medicine, previously served as the faculty's associate dean from 2013 to 2018 and currently chairs the university's department of medicine.

In the email, Zhang also thanked current dean Professor Gabriel Leung for leading the medical school for nine years "with great achievements". The outgoing head of faculty is set to leave on August 1 to join the Hong Kong Jockey Club as executive director of charities and community.

In a separate email, Leung said he was delighted to learn that Lau had been recommended as interim dean.

"A respected clinician-scientist-educator, [Lau] is particularly and deeply committed to medical education and training … I pledge to you that there will be a seamless transition between deaneries."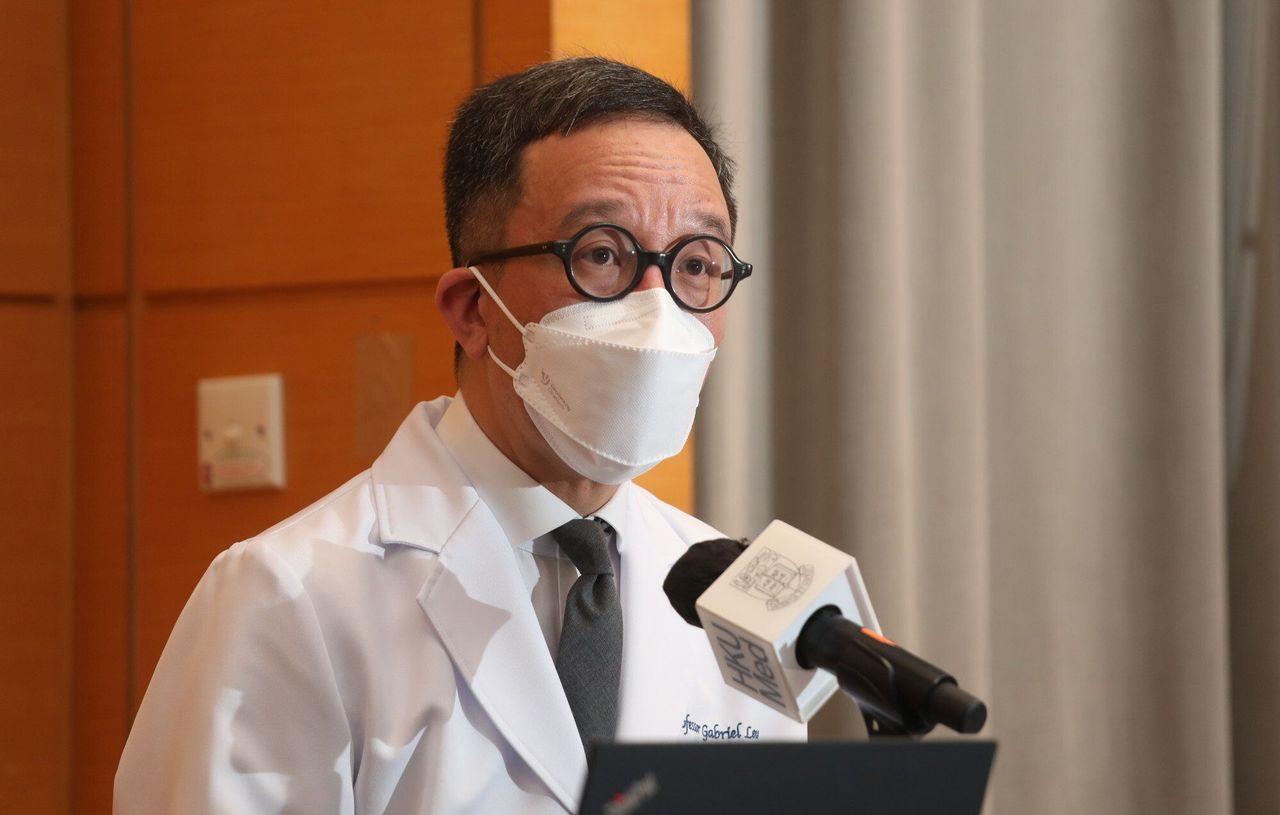 Professor Gabriel Leung

Joining HKU as an assistant professor in 1999, Leung went on to become deputy minister for food and health in 2008 before working as director of then chief executive Donald Tsang Yam-kuen's office from 2011 to 2012. Later in 2012, he rejoined the university's medical faculty and took up the role of dean a year later.

In a statement from Lau, he described the recommendation for the post of dean as the proudest moment of his academic life at HKU over the past three decades and praised Leung for his leadership.

"No words are enough to describe what Gabriel has done for us during his tenure. The best way to thank him is to continue to build on what he has founded and to scale the faculty to newer heights."

Lau joined HKU's medical school as a lecturer in 1992 and rose through the ranks to become a professor in 2000.

He later served as the first chair of rheumatology for three years at his alma mater, the University of Dundee in Scotland, before returning to HKU's medical school in 2010.

Lau took on the role of president of the Hong Kong Academy of Medicine between 2016 and 2020. His predecessor Dr Donald Li Kwok-tung said he was the most suitable person for the role of interim dean.

"I respect him very much because he is well qualified as a scholar, and is popular among students and colleagues as he is very caring about them," Li said.

"He also presided over the Academy of Medicine, and was recognised by medical experts from other universities."

Lau is also a Hospital Authority board member.

"He is very knowledgeable about medicine and management. He contributed a lot in the authority's meetings, and has a lot of ideas on improving the management and training of doctors and nurses. He is a diligent person," said Duncan Chiu, a fellow board member and technology sector lawmaker.