The Lake District has scooped the top spot in new research revealing the world's most gorgeous natural beauty spots.
Years ago we would turn to holiday brochures (remember those?) for travel inspiration, now, however Instagram images are a major source of wanderlust for holidaymakers wanting to uncover some snap-worthy scenery across the globe.

So to locate some of the most amazing hotspots, The Body Shop looked at countries from which they source ingredients and paired them with social media data to reveal the most-Instagrammed natural beauty spots.

Topping the global list with 3.1 million hashtags is the Lake District, which will come as good news for the one in four of us who are 'very likely' to be planning a summer staycation this year.

Around 15.8 million visitors come to the Lake District each year to enjoy the area, which covers 2,362 square kilometres of breath-taking scenery.

In second place is Italy's Amalfi Coast, which UNESCO described as "an outstanding example of Mediterranean landscape". Clearly lots of visitors agreed, as 2,800,000 of them hashtagged the view.

Italy also sneaks into third spot, alongside France and Switzerland thanks to Mont Blanc which has 2.6k hashtags from impressed travellers. It is also Europe's highest mountain to explore, standing tall at 4,807 metres.

Snagging another spot in the top five, the UK also comes in fourth via Scotland's Highlands, a remote region on the northwest of Scotland which has an impressive 2,400,000 hashtags on Instagram.

In fifth place is Italy again, with the Dolomites (another one of Italy's UNESCO World Heritage sites), which has 2,200,000 hashtags.

As this round-up demonstrates, England and Scotland are home to some of the most beautiful natural hotspots the world has to offer. Staycation 2021 doesn't seem so bad after all, eh?

The top 10 most Instagrammed natural beauty spots
1. Lake District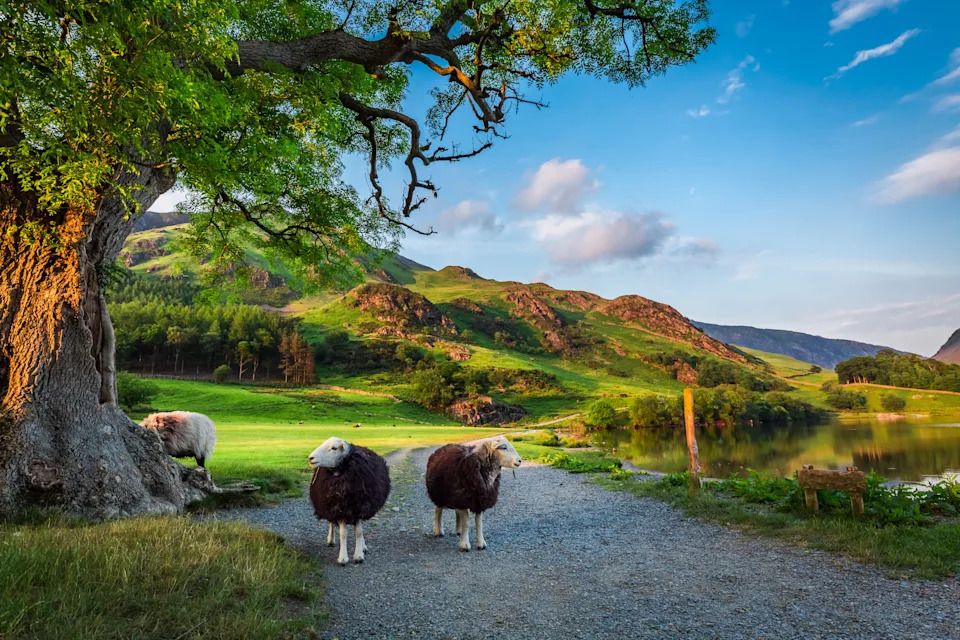 The Lake District has been voted the world's most Instagrammable natural hotspot.

With 3,100,000 hashtags England's largest national park, Lake District, has been crowned the most Instagrammed natural beauty spot in the world.

With shimmering lakes and craggy mountains, it's a fantastic place to immerse yourself in nature.

Around 15.8 million visitors come to the Lake District each year to enjoy the scenery and tranquillity of the walking trails across this huge natural park.


2. Amalfi Coast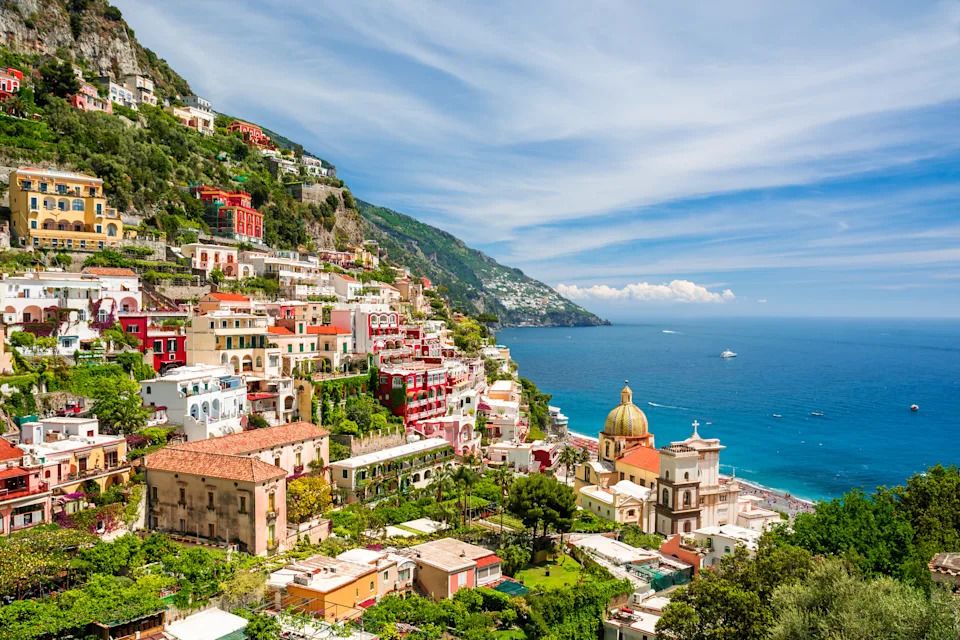 Beautiful view of Positano on the Italian Amalfi coast.

Located on the western side of Italy, the Amalfi Coast with its sweeping coastal views comes in second place as the most Instagrammed natural wonder.

Having been hashtagged a remarkable 2,800,000 times, this beautiful coastline is 50 km in length and offers off-the-scale scenic views of the Mediterranean Sea, dotted with colourful, picturesque Italian towns and villages.


3. Mont Blanc

Mont Blanc, beautiful to look at, tricky to climb.

Europe's highest mountain, Mont Blanc, pops up in third place, with an incredible 2,600,000 hashtags.

Located across the borders of Switzerland, Italy, and France, this magnificent mountain of 4,807 metres attracts hikers around the world to venture to the top of its white peak and document their conquest with an obligatory Instagram photo, bien sur.


4. Scotland's Highlands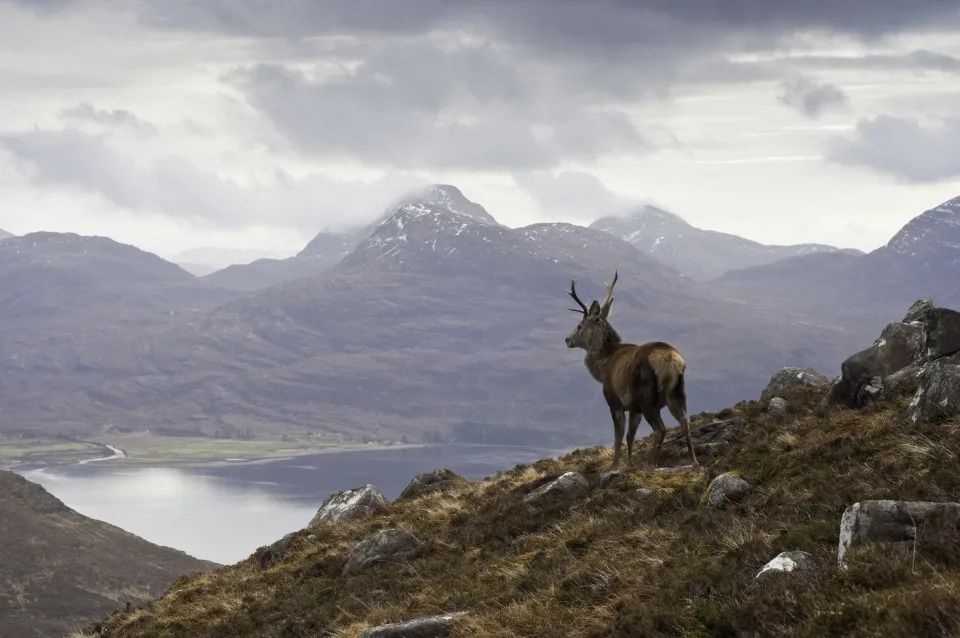 Wild stag overlooking a loch. It's remote alright.

In fourth place, the remote region of the northwest of Scotland has an impressive 2,400,000 hashtags #scotlandhighlands on Instagram.

Its mind-blowing landscapes offers the UK's highest mountains, white beaches, mysterious lochs (aka lakes) and lush valleys. This region is great for outdoor activities from hikes along incredible scenic trails to windsurfing.


5. The Dolomites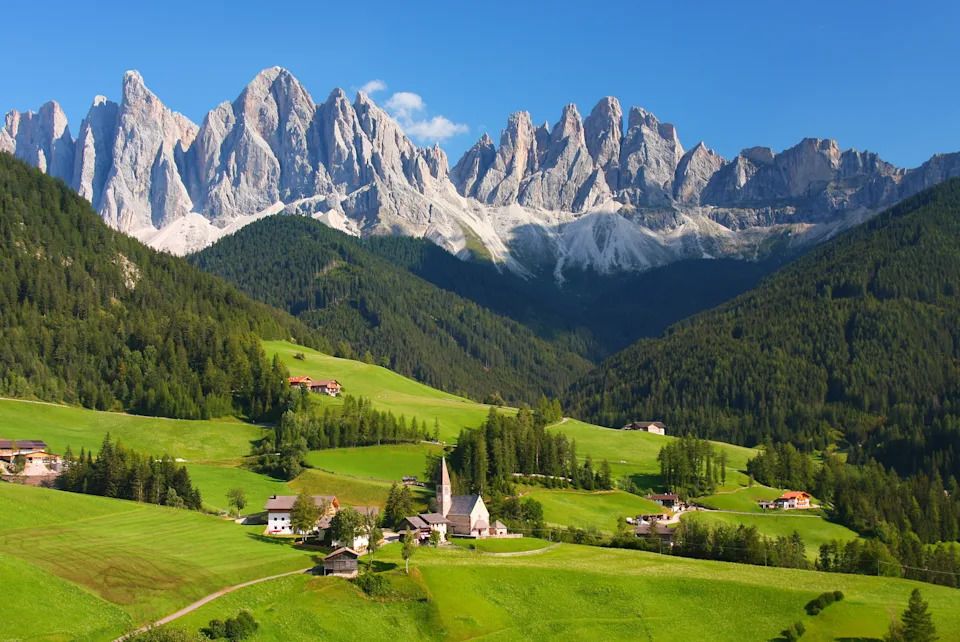 The picture perfect Dolomites is popular with Instagrammers.

The Dolomites are another one of Italy's UNESCO World Heritage sites and round off the top five. This magnificent chain of mountains on the eastern side of the Alps is acclaimed as the most beautiful mountains on earth. The natural wonder offers dramatic vertical walls, sheer cliffs and glaciers.

Its natural beauty has been captured on Instagram using the hashtag #dolomites 2,200,000 times.


6. Pyrenees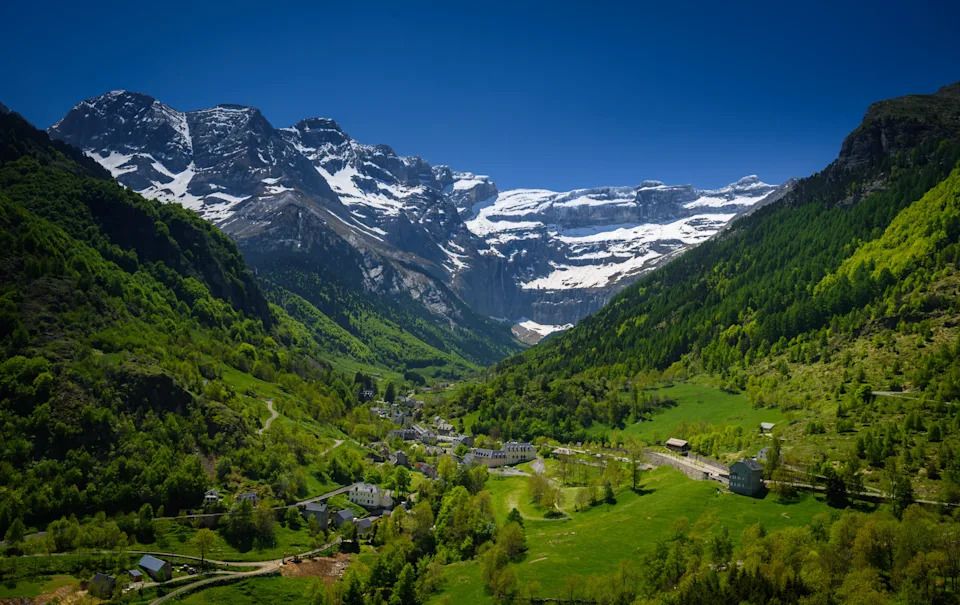 Perfect scenery in the Pyrenees.

Falling just outside the top five, but still exceptionally beautiful, the Pyrenees mountains located between France, Spain, and Andorra are placed in sixth position. This spectacular mountain range has been hashtagged 1,800,000 times.

Its wild beauty is characterised by high summits, clear water lakes, giant waterfalls and abundance of wildlife and flora and fauna such as bearded vultures, grouse, chamois and wild orchids making this lush area 'the flower garden of Europe.'


7. Sierra Nevada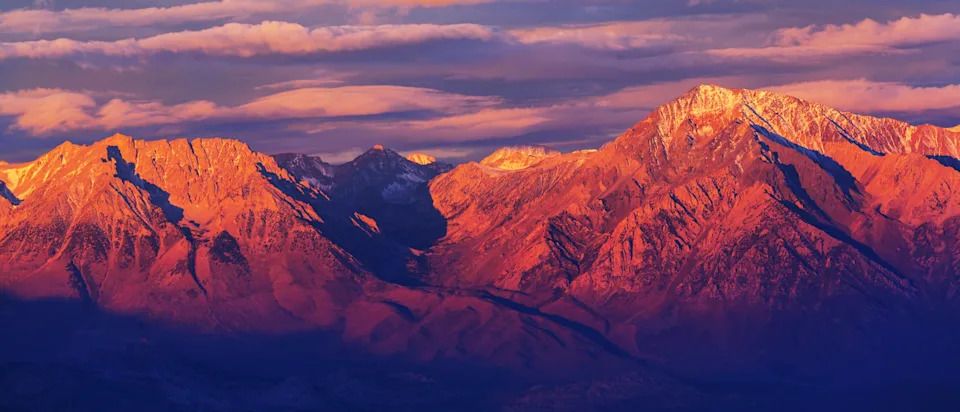 The beautiful Sierra Nevada mountains.

In seventh place, the Sierra Nevada is a dramatic, rugged, and extensive mountain range in Spain. Its snowy summits, torrential rivers, stony scree slopes and glacial lakes enchant many visitors to venture there to explore its different outdoors activities such as skiing, hiking, mountain biking and summer camps.

This vast area of land has been designated a national park and declared a UNESCO Biosphere Reserve in recognition of its exceptional diversity of flora and fauna, so it's no surprise this lush region has been hashtagged 1,400,000 times.


8. Mount Etna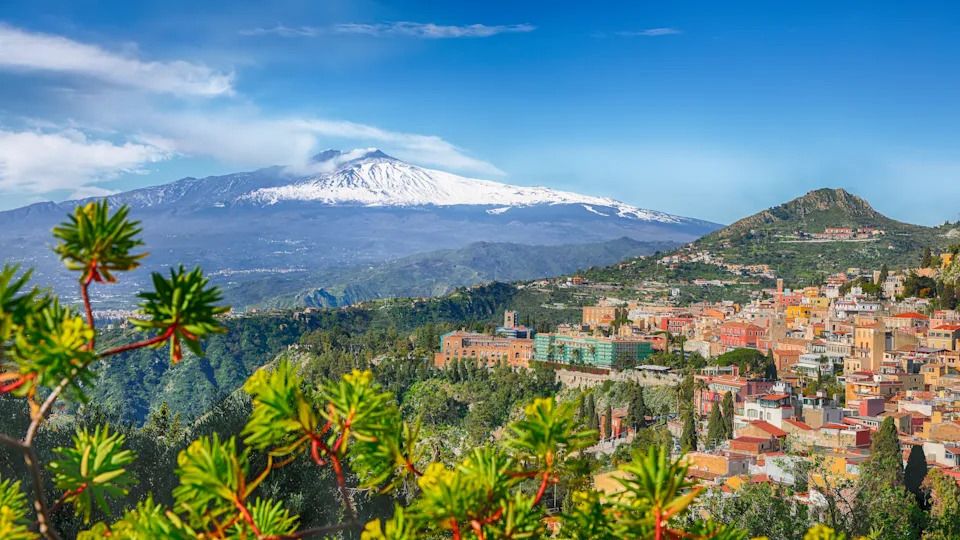 The snow-capped Mount Etna volcano. Taormina, Sicily, Italy.

Located on the beautiful island of Sicily in Italy, Mount Etna is also known by the locals as Mongibello and sits in eight position on our list. Mount Etna is the largest and most active volcano in Europe, its lunar landscape and its view of the sea makes it a unique natural spot that attracts numerous brave visitors to reach its crater.

It's no wonder this incredible experience has been hashtagged 1,300,000 times on Instagram.


9. Galapagos Islands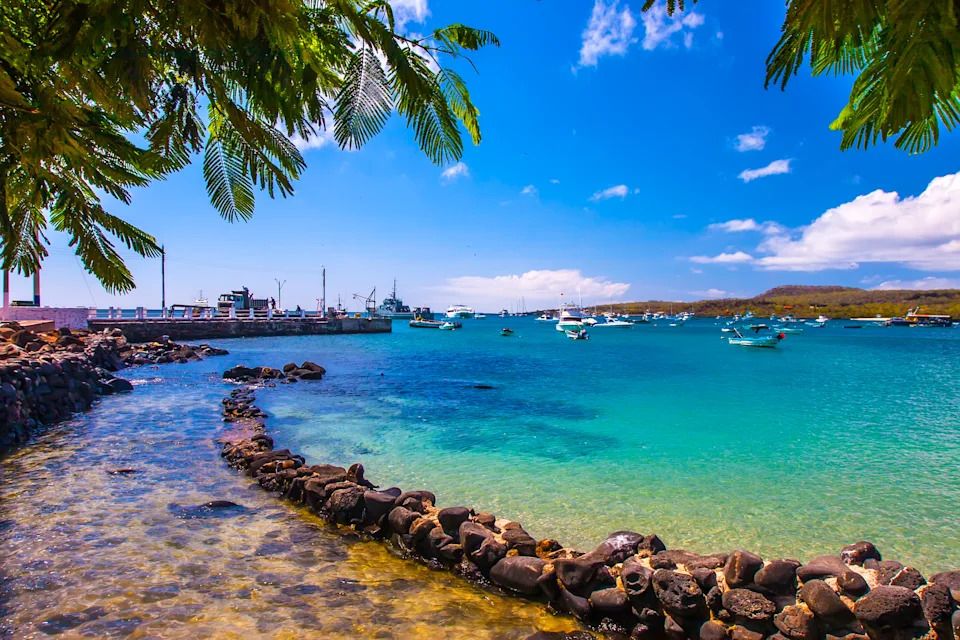 A turquoise bay in the Galapagos Islands.

With 1,200,000 Instagram hashtags, these beautiful islands are situated in the Pacific Ocean some 1,000 km from the Ecuadorian coast. Their immense marine reserve is known as a unique "living museum and showcase of evolution" Here you can find unusual plants and animal life such as marine iguanas, giant tortoises, huge cacti, and fur seal breeds. Its blue and clear waters are home to more than 30 species of shark!


10. Lago di Como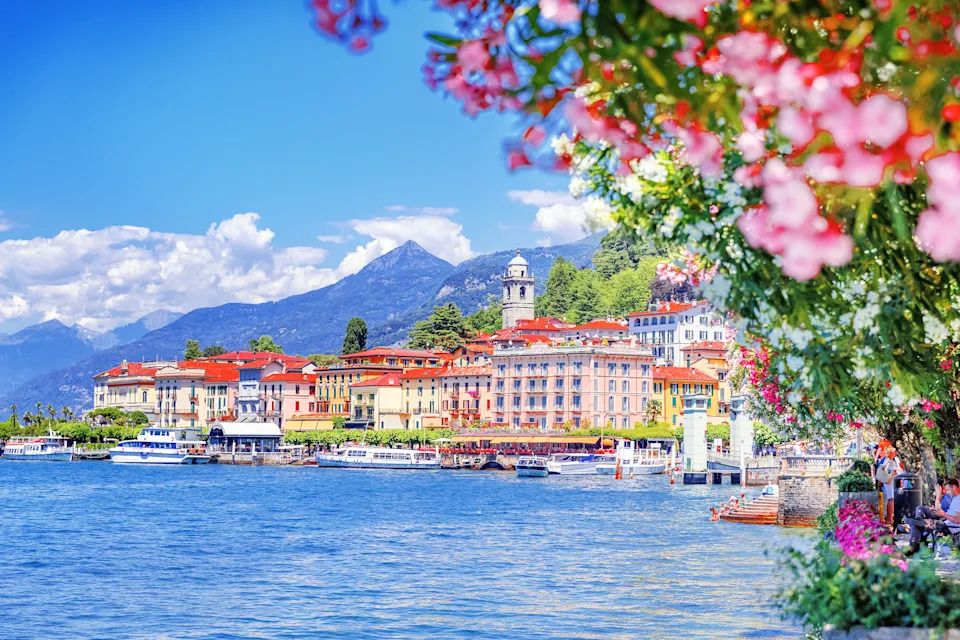 The stunningly beautiful Lake Como.

With 1,100,000 hashtags, the Lago di Como or Lake Como is one of the deepest lakes in Europe, with a jaw-dropping depth of approximately 410 metres! Lago di Como offers one of the most picturesque sceneries, with its shores bordered by steep mountains slopes and beautiful villages, making this place a relaxing and magical experience.