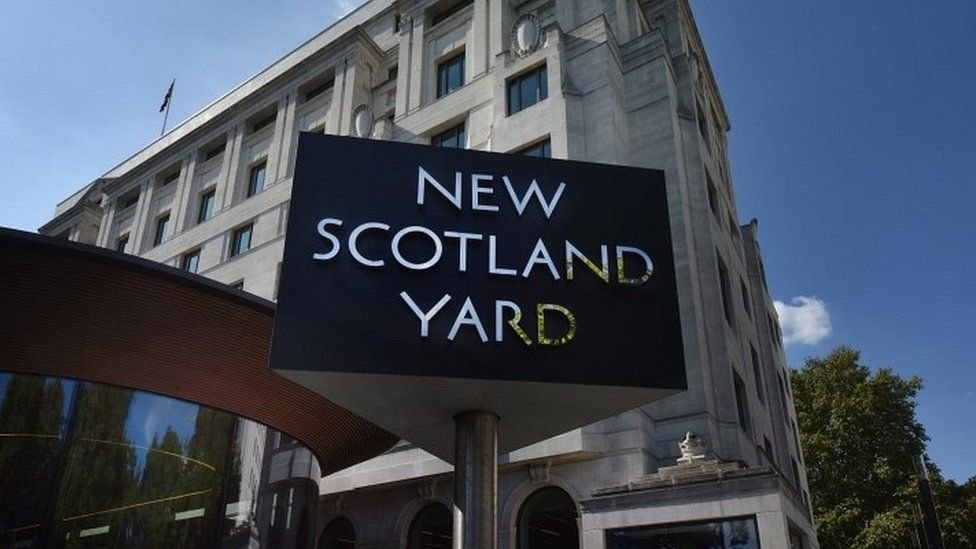 Met Police appeal over 'fake nude game show'
A fake game show host tricked two men into being filmed carrying out naked challenges for the chance to win cash, police have said.
In 2018, a 28-year-old man told the Met he had been filmed in a hotel room in Newham, east London, by another man who claimed it was for a show.

Earlier this year, a 31-year-old man reported a similar thing had happened to him in 2013, the force said.

Scotland Yard said officers "believe there may be more victims".

The 28-year-old approached police in June 2018 to report that a man claiming to be in the entertainment industry had asked him to take part in a game show for the chance to win £5,000.

He said he was required to take part in several "nude challenges" which were filmed by the suspect who kept the footage.

The second victim, who was identified by police in February this year, told officers a man had coerced him into doing something similar in a hotel in south-east London in August 2013.

Officers arrested a 29-year-old man in January 2019 on suspicion of voyeurism and he was released under investigation.

Sgt James Mason said: "We believe there may be more victims in relation to these events.

"I urge anyone who may be a victim of similar crimes or incidents from 2013 to the present day, to come forward with information."