It's officially a white Christmas, according to the Met Office.
Reports of snow have been confirmed in Braemar and Aboyne in Aberdeenshire, Strathallan in Perthshire and across Shetland.

Traffic camera footage also revealed snow or sleet fell across the Yorkshire Dales in England.

The Met Office defines a white Christmas as when one snowflake is observed to fall in the 24 hours of Christmas somewhere in the UK.

A spokeswoman said: "We have seen snowfall through the early hours of Christmas Day, though there has not been any significant snowfall since 5am this morning.

"Up until then we saw snowfall across Aberdeenshire, Perthshire and Shetland.

"We have seen snowfall on Christmas Day, so it is officially a white Christmas."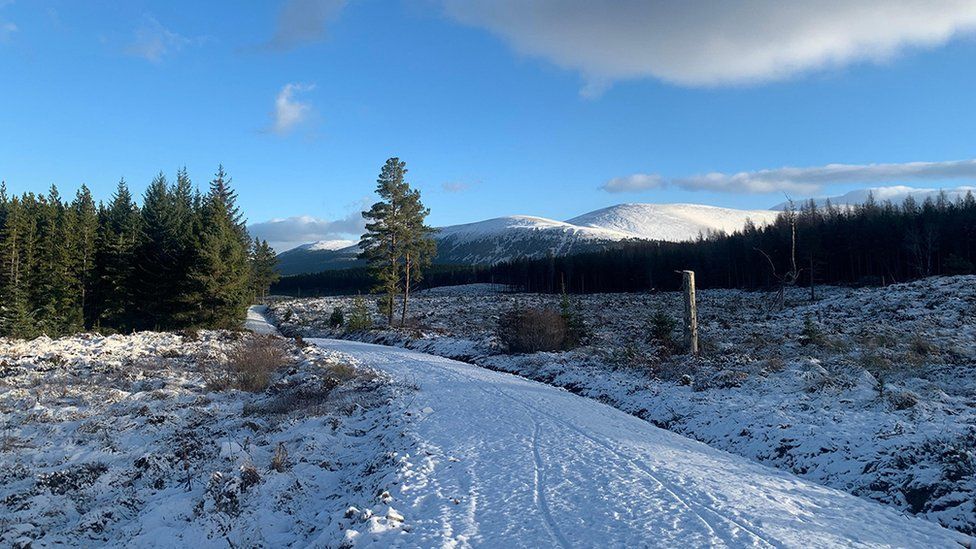 BBC Weather Watcher Georgie captured this snowy scene at Insh in the Highlands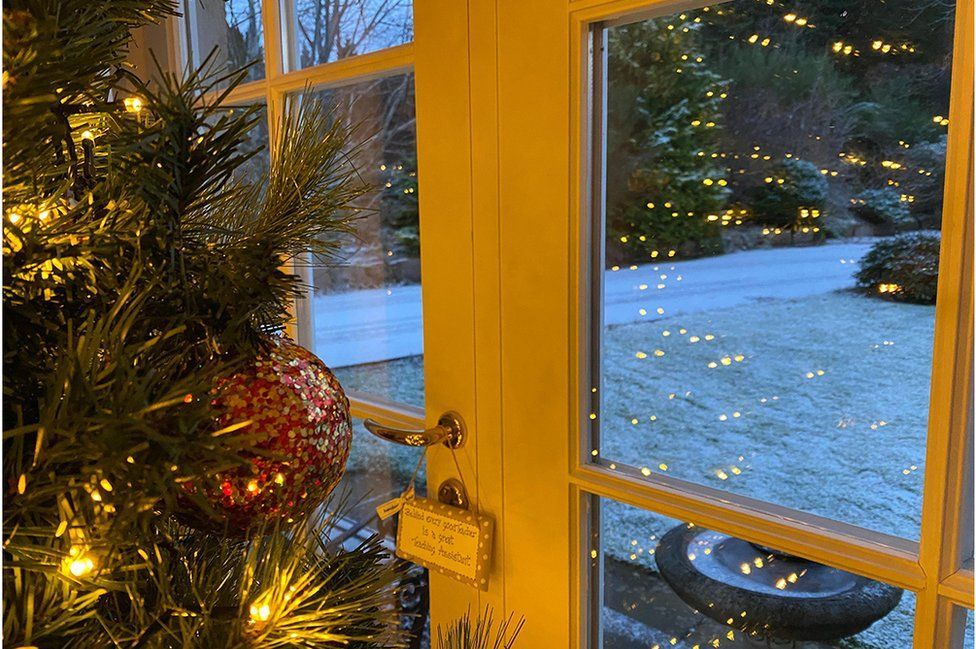 The garden complemented the Christmas decorations in this shot from another WeatherWatcher Emma in Aboyne, Aberdeenshire

Many parts of the UK saw rain on Christmas Day although it was cold and bright in north East England and Scotland.

The rain in Northern Ireland was particularly heavy and there were warnings of localised flooding.

Snow is expected to be more widespread on 26th December with a yellow warning in place for parts of central and southern Scotland and northern England.

In recent times about half of Christmas Days have seen some snowfall recorded somewhere in the UK but the widespread coverings evoked by Dickensian Christmas scenes are now a rare event.

There has only been a widespread covering - where more than 40% of weather stations in the UK reported snow on the ground at 09:00 - four times since 1960, in 1981, 1995, 2009 and 2010, according to the Met Office.

Last year was also technically a white Christmas, with 6% of weather stations reporting some snow falling but in most places it did not lie on the ground, and there was no snow recorded in 2018 or 2019.

The UK is generally more likely to see snow between January and March than in December, and climate change has also reduced the likelihood of Christmas snowfall.

White Christmases were more frequent in the 18th and 19th centuries, even more so before the change of calendar in 1752 which, in effect, brought Christmas Day back by 12 days.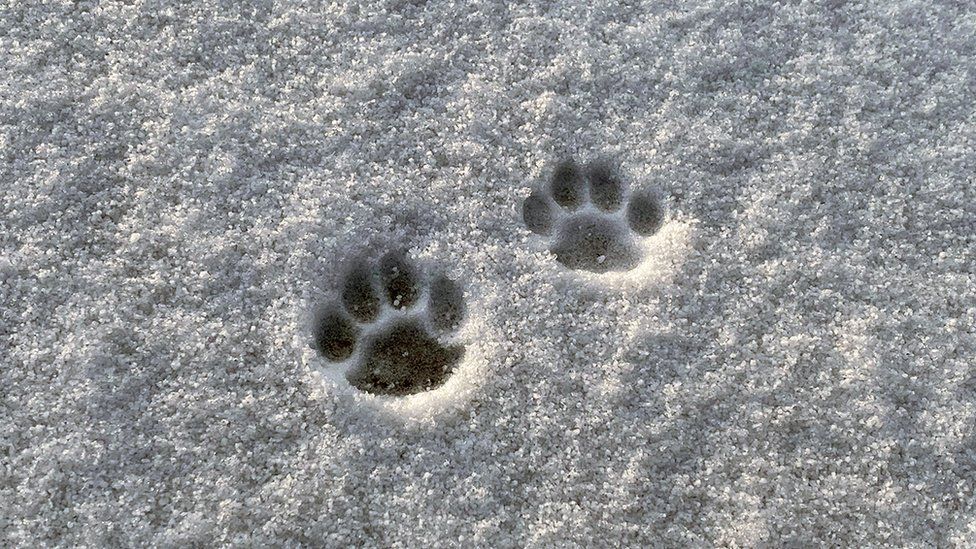 BBC Weather Watcher MikeN found evidence that Santa Paws had visited Torphins, Aberdeenshire.