England star Marcus Rashford has said hundreds of people gathering for an anti-racism demonstration at a mural of him has left him "lost for words".
The work in Withington, where Rashford grew up, was defaced after England lost in the Euro 2020 final, but has been repainted and covered in messages.

People took the knee at the Stand Up to Racism demo at 18:00 BST and speakers addressed the 700-strong crowd.

The Manchester United forward said he was "overwhelmed" by the response.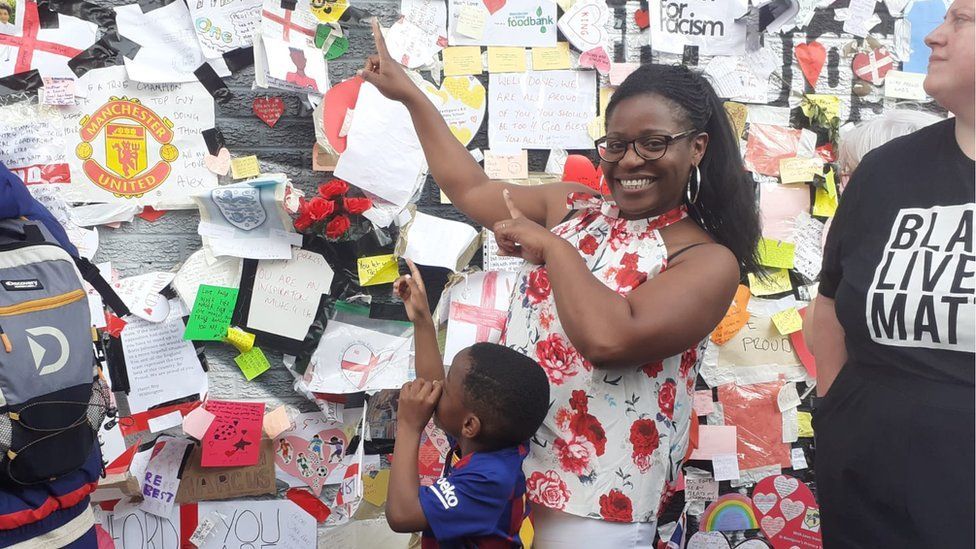 Karen Reismann, 61, who was fined £10,000 for breaching Covid rules during an NHS pay protest, said: "We all know [that these people think] if they win they are English, if they lose they are black."

Felicite Sora, 35, came to the demo with her five-year-old son Ruben.

The NHS worker, who moved to Manchester from Paris six years ago, said she had seen "the same hate directed when Kylian Mbappe missed the penalty for France on social media".

"It was the same issue for very young black players in France," she said.

"It's important to support these young people [and] it's important that my son understands he is a beautiful young man whatever happens, like Rashford and Sancho and Saka."

A girl who addressed the crowd said she admired Rashford for having the bravery to take a penalty in the shootout at the end of the final.

"I'm not mad at him," she said.

"I'm just so proud of how he tried."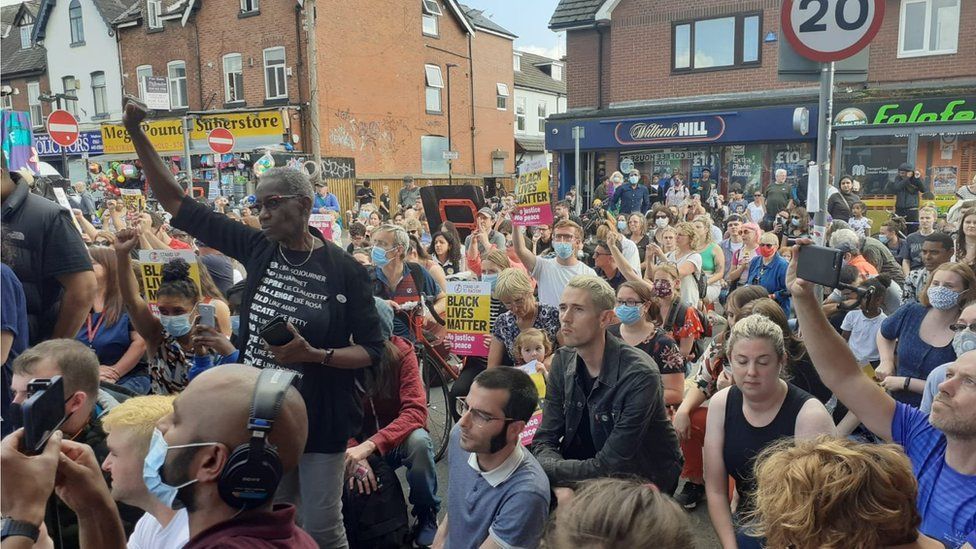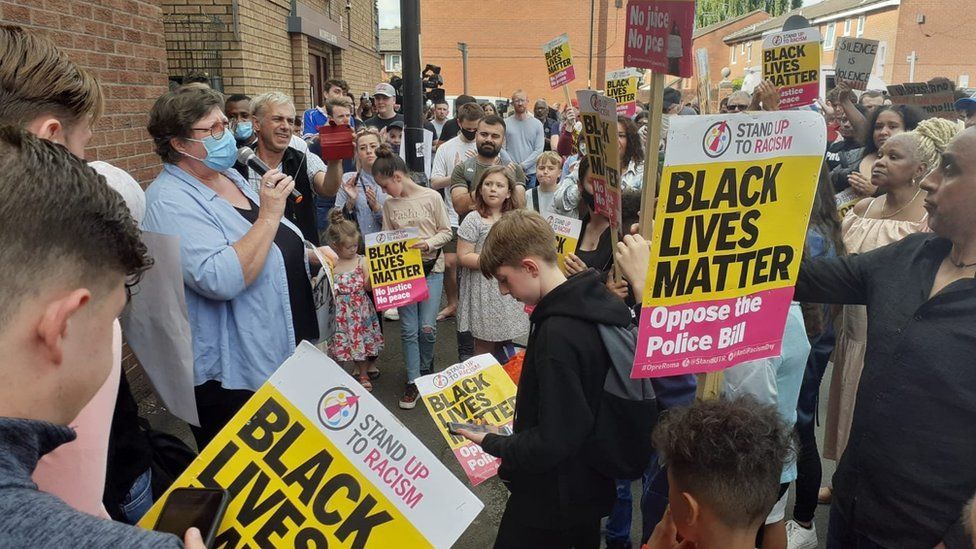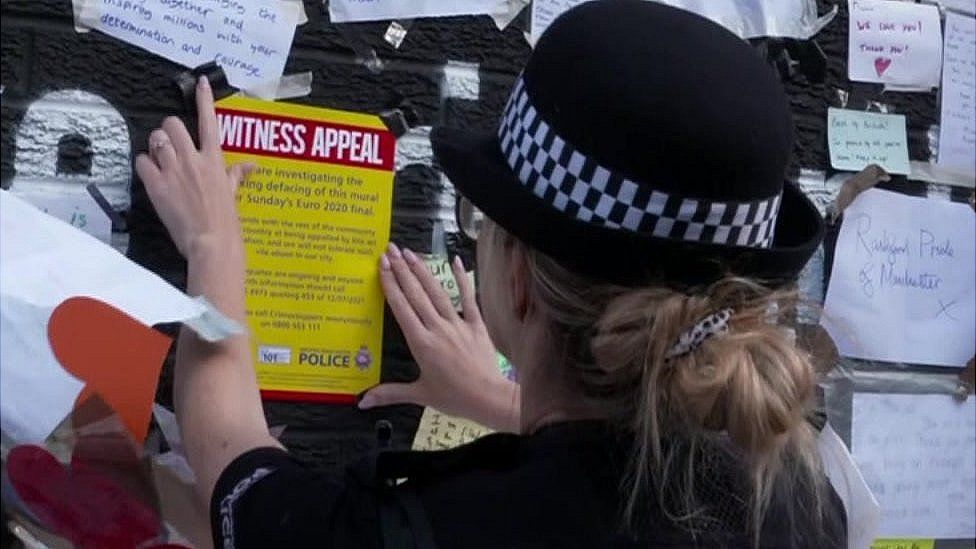 The mural was defaced with several swear words shortly after Rashford missed a penalty, along with Jadon Sancho and Bukayo Saka, in the 3-2 shootout loss to Italy on Sunday.

All three players have since been targeted with racist abuse on social media.

Greater Manchester Police said it was investigating a report of racially aggravated damage to the mural and a social media post which was directed at Rashford, Sancho and Saka.

Assistant Chief Constable Chris Sykes condemned the racist abuse and "vile behaviour" which has directed towards the England players.

Prime Minister Boris Johnson is to hold a meeting with social media firms regarding taking tougher action over racism.

Withington Walls co-founder Ed Wellard, who commissioned the artwork, said those responsible for the vandalism should be educated rather than punished.

A crowdfunding page for the mural has now raised more than £34,000, which Mr Wellard said would be used to fund further pieces.

At the scene
Rumeana Jahangir, BBC News Online

One of the speakers said the rally in a small side street was "unorthodox".

The area between the more well-known suburbs of Moss Side and Didsbury does not normally attract much attention, but it has become the focus of love for its most famous son.

Parents, children, pastors and even a woman in a Scotland shirt turned out to show vocal support for Rashford and the wider black community.

In the 48 hours since Sunday's game, there has been a rollercoaster of emotions locally as the initial anger and upset turned into hope, defiance and love.