Parts of the UK have enjoyed the second warmest March day on record with temperatures hitting 24.5C (76.1F ) in some parts, a day after lockdown measures were eased in England.
The high was recorded at Kew Gardens in south-west London on Tuesday afternoon.

The hottest-ever March temperature of 25.6C was recorded at Mepal, Cambridgeshire, in 1968.

Met Office forecaster Alex Burkill said it was "exceptionally high for the time of year".

Much of England and Wales have been bathed in sunshine but in Scotland a yellow rain warning is in place in some parts.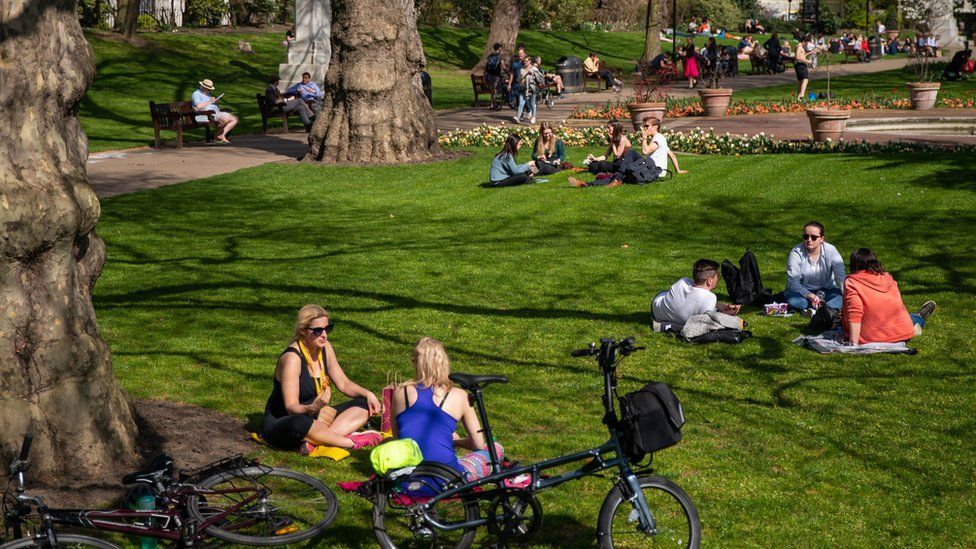 People enjoyed the change in rules in England, which allow groups of up to six to meet outdoors, including at this central London park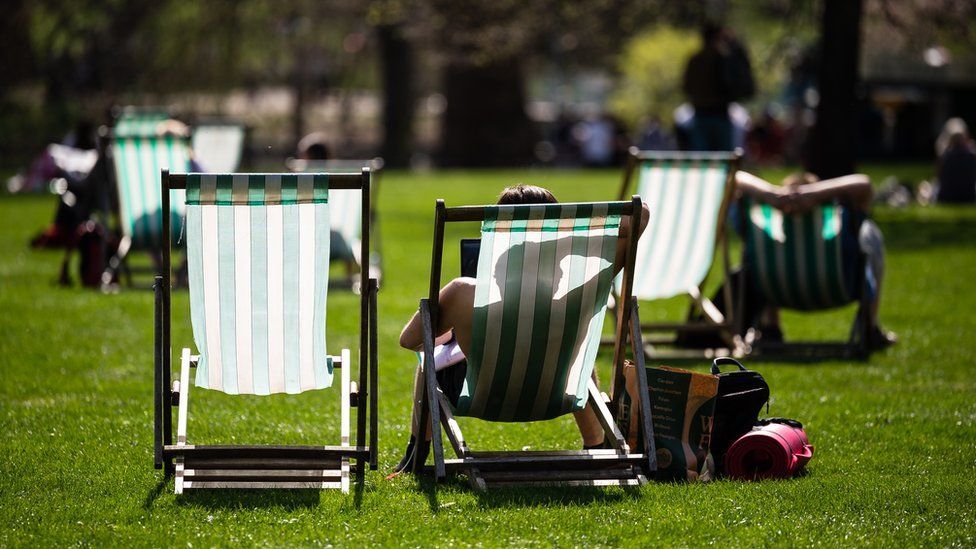 A temperature of 24.2C was recorded in St James' Park, central London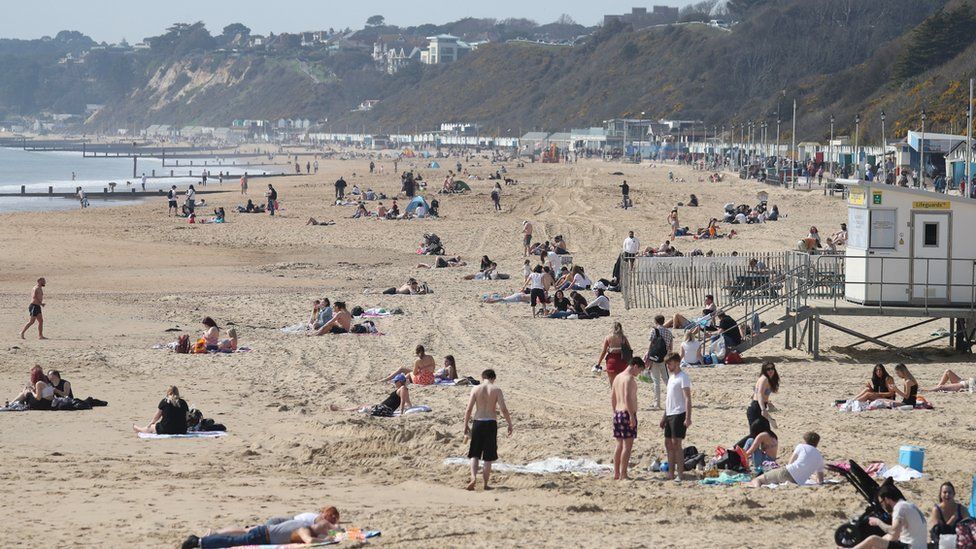 Here people enjoy Bournemouth beach on England's south coast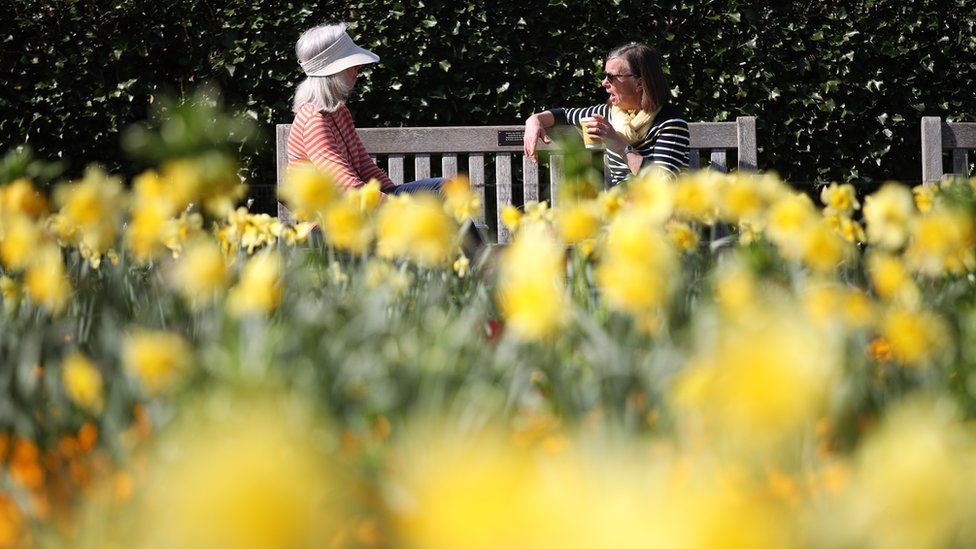 At Kew Gardens, the mercury hit 24.5C making it the second warmest March day on record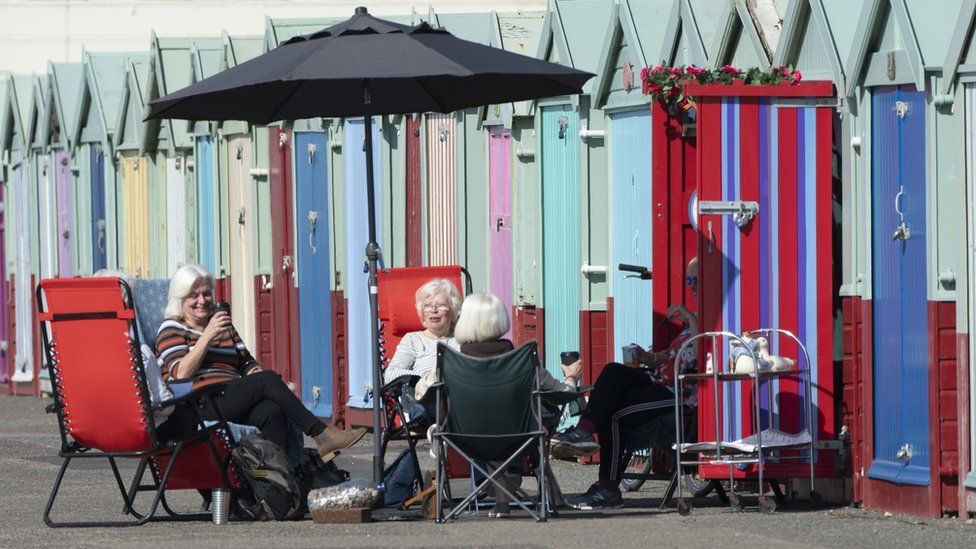 In some areas temperatures climbed from -1.6C at 07:00 BST to higher than 20C by 13:00 BST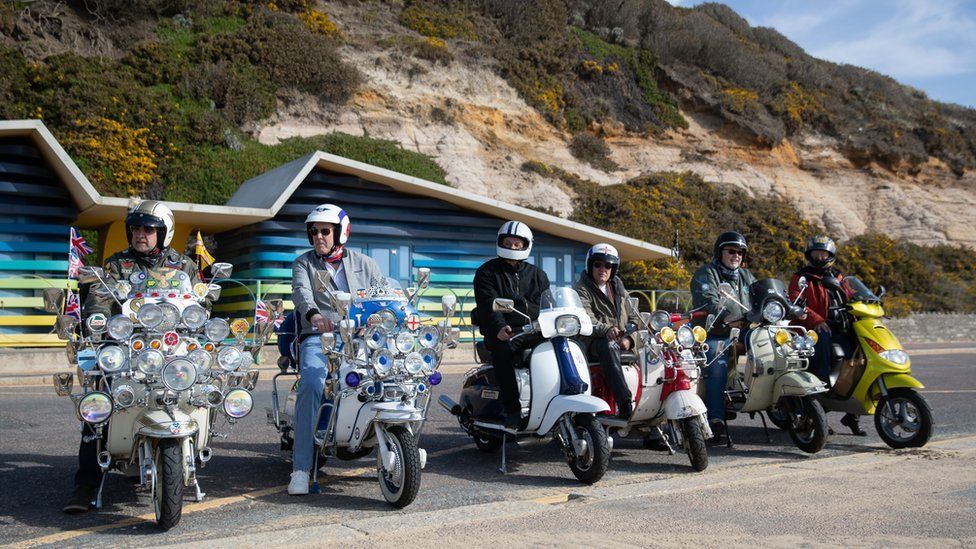 At Boscombe beach, Dorset, the fair weather was a chance for members of a local scooter club to dust off their helmets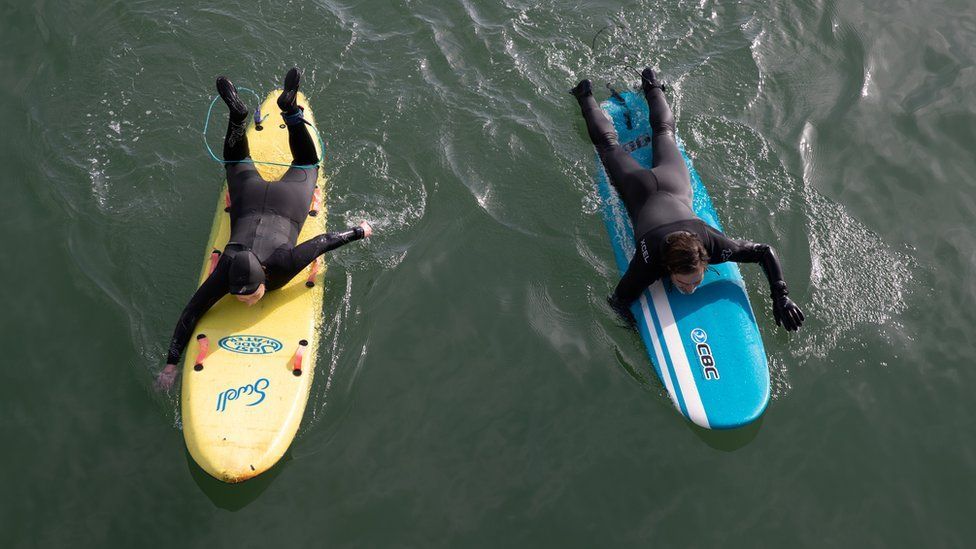 While these paddle boarders decided it was warm enough to take to the sea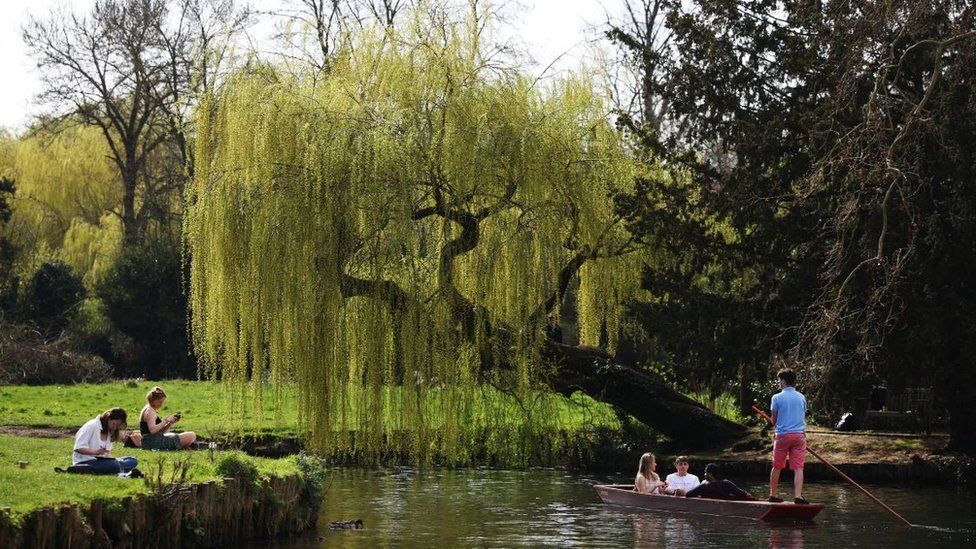 Punters took to the River Cam in Cambridge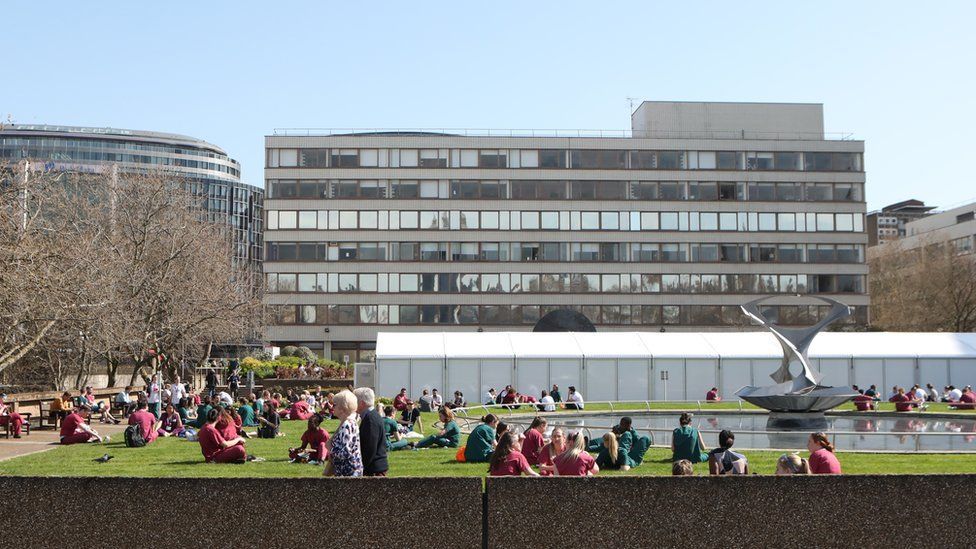 Staff from St Thomas' hospital, on the south bank of the Thames, enjoyed a bit of sunshine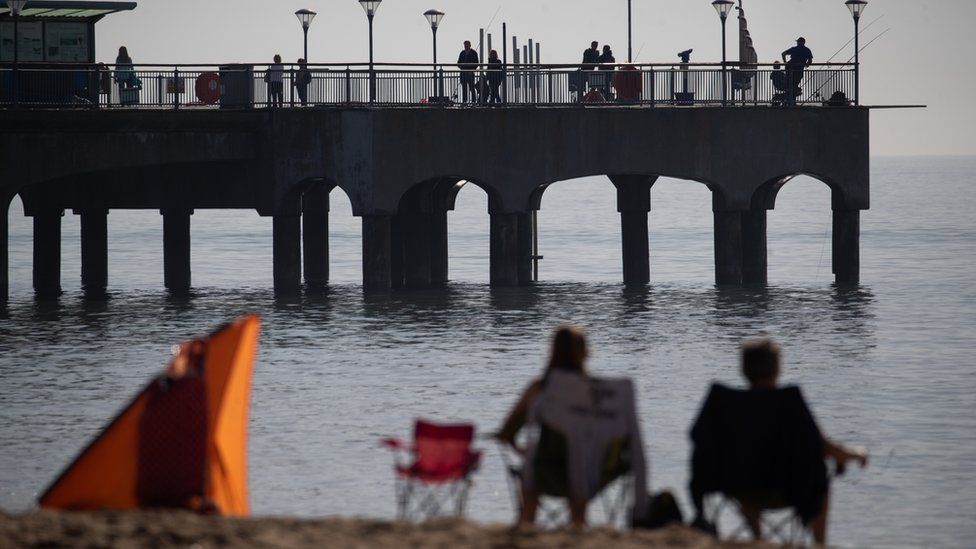 And anglers were out on Boscombe Pier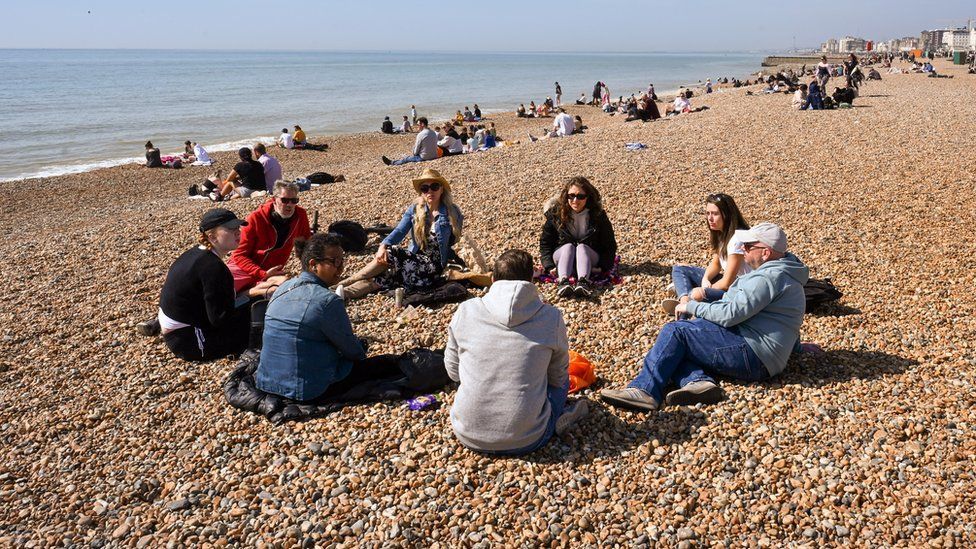 There was sunshine on Brighton beach but the weather is less good in some parts, with a yellow rain warning in place for parts of Scotland