A cancer specialist told the mother of a patient at Glasgow's super hospital that her daughter would be safer at another hospital, an inquiry has heard.
Anne Marie Kirkpatrick's daughter Stevie-Jo was being treated for leukaemia at the Queen Elizabeth University Hospital Campus. She then contracted a hospital infection.

Mrs Kirkpatrick has given evidence to the Scottish Hospitals Inquiry.

She said she was told the best way to keep her child safe was by moving her.

Mrs Kirkpatrick explained that her daughter had been first diagnosed with cancer in 2014 when she was nine years old.

After a relapse in 2017, Stevie-Jo was treated at the new Royal Hospital for Children (RHC). In 2018 she contracted listeria meningitis, And then in 2019, she had a course of cancer treatment halted when she started developing painful lumps and lesions on her body.

Test results showed she had developed mycobacterium chelonae - a rare infection - that likely came from a water supply in one of the hospital's operating theatres.

Her life-saving chemotherapy had to be finished six months early due to her needing immediate treatment for the hospital-acquired infection.

Mrs Kirkpatrick said she had asked for a meeting with Professor Brenda Gibson who looked after Stevie-Jo, and a microbiologist, after they had been examining showers in patients' rooms for mould.

She said Professor Gibson had reflected on her situation and advised her that the best plan was to send her daughter to complete her treatment in Dumfries, where the family lived.

Now 17, Stevie-Jo spoke at the inquiry, telling Lord Brodie that the new infection led to her developing a green, pus-filled, golf-ball sized sore and suffered painful lumps throughout her body which bled and left scars.

'Scared' of Glasgow hospital

She said she was moved to Dumfries and Galloway Royal Infirmary as it was felt she would be safer there and that she was now "scared" of the Glasgow hospital site and suffers panic attacks because of this.

She said the QEUH campus site constantly smelled of sewage, making her feel more sick.

Problems with the water supply there led to her being asked to use bottled water and being unable to shower, making her feel the water "wasn't safe".

Ms Kirkpatrick said that unlike the previous Yorkhill facility, the young cancer patients were kept in isolation "constantly" so she felt "lonely", there were no TVs in the rooms and fans which were needed cool the "boiling" temperatures were removed.

She said the Yorkhill unit had double doors to "keep it purified" but the new site did not and she was told by a staff member the ventilation was only "30% of what it should be".

A nurse told her about people contracting the cryptococcus infection, hearing that pigeons got in the ventilation of the hospital.

"It was a worry how far it would travel and people were getting sick from it," she said.

"I was worried. I had a really low immune system then, well, I didn't have one."

QEUH and the RHC in Glasgow are currently at the centre of an investigation over issues at the flagship Glasgow hospitals which have been linked to the deaths of two children.

It was ordered after patients at the Glasgow hospital died from infections linked to pigeon droppings and the water supply.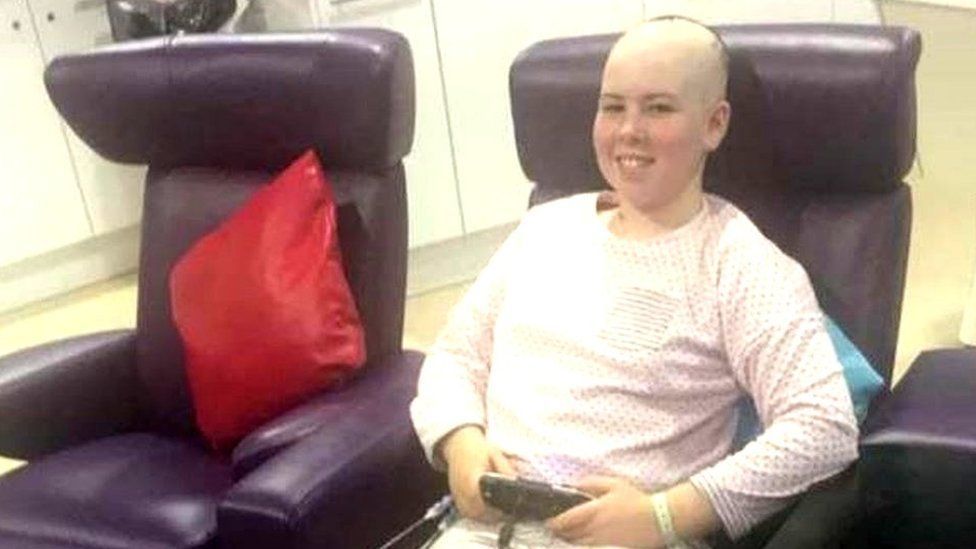 Earlier on Monday, Mrs Kirkpatrick told the hearing that her daughter was still suffering with the infection, which she claims doctors said could take up to five years to fight off.

She said an independent case note review panel found that it was very highly probable the infection came from the water supply in the operating theatre in the RHC.

"It concluded that the infection has had a severe impact on my daughter's life, and it is continuing to have a severe impact on her life," she said.

Mrs Kirkpatrick told the inquiry she was aware about water issues in Ward 2A of the RCH, but was told "umpteen times" that other areas of the hospital were safe.

'Doesn't feel safe'

She said: "To find out the hospital has inflicted more pain and could have taken our child's life is devastating."

In a closing statement, Mrs Kirkpatrick said: "I don't feel safe in the hospital, and I know for a fact that my daughter certainly doesn't feel safe.

"It's not just the infections, I don't even feel the actual building is safe. I don't feel that the structure of the building is safe.

"I don't feel that the health board has got the kids' best interests, or their care is at the centre of it."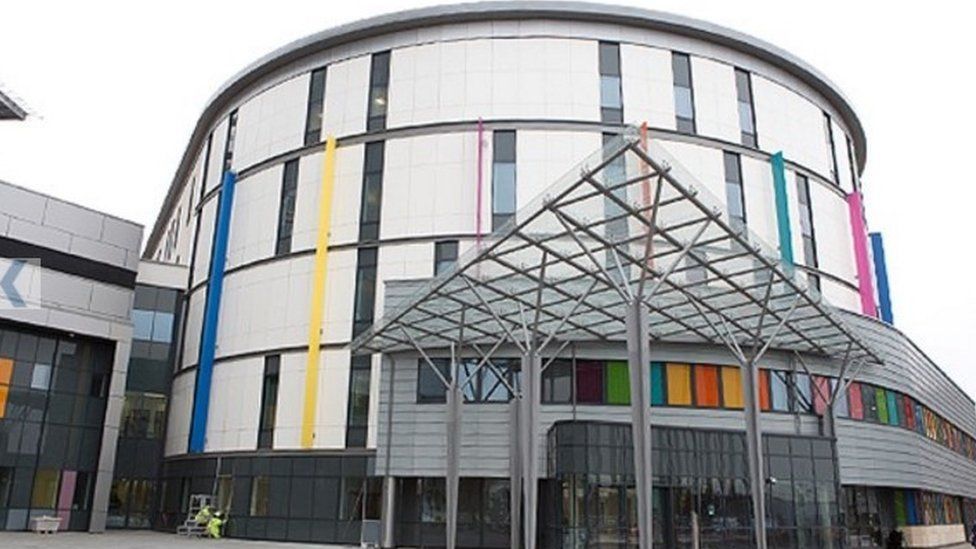 Earlier this year, an independent review found the deaths of two children at the QEUH campus were at least in part the result of infections linked to the hospital environment.

On Saturday, it emerged that the police have launched a criminal investigation into a number of deaths at the QEUH campus, including that of 10-year-old Milly Main.

Milly's mother recently told the inquiry her child's death was "murder".

The Crown Office and Procurator Fiscal Service has now instructed police to investigate the deaths of Milly, two other children and 73-year-old Gail Armstrong at the Glasgow campus.

It is understood the probe could lead to criminal charges or a fatal accident inquiry.

NHSGGC and NHS Lothian will give evidence to the inquiry, chaired by Lord Brodie, at a later point.