Screening checks for potential tenants prove a hurdle, especially for new arrivals with no jobs.
Tom Lau* pays his landlord his rent of HK$6,300 (US$811) in cash every month. The 36-year-old has a room in an East London house owned by a mainland Chinese family.

The owner subdivided the three bedrooms into six, and Lau is among eight people living there. Three of the others are from Hong Kong too.

"It is like a black market. I don't even have a tenancy agreement," says Lau, who decided to leave Hong Kong after Beijing imposed a national security law
on the city last June.

Having worked in real estate, he was confident of finding a place to rent within weeks of arriving in London last September.

But, like many other new arrivals from Hong Kong, he soon found himself caught out by the nitty gritty of the British rental system.

Prospective tenants are screened thoroughly, with owners checking their references, immigration status, credit history and whether they have a job.

Property agents say anyone who does not clear these checks may still rent a place, provided they fork out six to 12 months' rent in advance or find a guarantor, a British property owner willing to guarantee the rent.

Arriving in Britain with neither a job nor a credit history, Lau hit a brick wall while house-hunting.

The HK$65,000 he had in his bank account was not enough to cover six months' rent for a studio flat he liked, which cost HK$10,800 a month. He also could not clear the checks to rent a room in a flat or share a house, like many others do in London.

In the end, he says he had no choice but to take the room in East London he found on Facebook, with a landlord who demanded the rent in cash.

"Only when I arrived in London did I realise how convenient Hong Kong is. I miss the convenience," Lau says.

He is among the thousands from Hong Kong with British National (Overseas) passports who have gone to Britain since last July, when the government there responded to the national security law by easing its immigration rules.

Those with BN(O) status could go to Britain, where they and their dependents would be granted a temporary right to remain and work for six months, but with no access to public funds.

Once they receive their BN(O) visa, they can stay for up to five years, with the right to work and study, and to apply for citizenship after six years.

Around 27,000 applications for new visas have been made since it was launched in January.

Lau says he received his BN(O) visa this month. He worked as a waiter before landing a job in a real estate agency, but his salary of HK$17,000 is not enough to let him move out of his rented room. He hopes his friends from Hong Kong will join him and they can share a flat.


The skyline of east and south London.

Five of the six Hongkongers the Post spoke to say they had to pay between six and 12 months' rent upfront. Some agents and landlords rejected their applications or simply did not respond to inquiries after discovering they did not have a job.

Three civil society groups in Britain say finding a place to stay is the main difficulty facing the new arrivals.

Hongkongers in Britain (HKB), Hackney Chinese Community Services (HKCC), and Hong Kong Assistance and Resettlement Community (HKARC) were asked by the British government to find out more about the housing situation of the new arrivals.

The groups collected about 230 online responses between March 28 and April 4, and found that one of the most common difficulties was that arrivals do not have the records and references landlords often demand.

HKB's Julian Chan says many landlords request upfront payment of between six and 12 months' rent from those who do not have the right documents.

The groups submitted their findings to the government. Among the recommendations is raising awareness for landlords and property agents by holding seminars of the circumstances of new BN(O) arrivals from Hong Kong.


Not-so-rosy picture

Aime Choi*, her husband and two daughters never imagined it would be so hard to find a place to stay after arriving in Birmingham with eight suitcases last November.

The 44-year-old says they decided not to delay leaving, as they feared the authorities in Hong Kong might stop them from going.

The family had never been to Birmingham, but Choi says she was inspired by a Hongkonger living in Britain who posted a video on YouTube showing good schools and job opportunities in the West Midlands city.

The family brought HK$2 million with them, and it was hard enough arriving in the midst of a nationwide lockdown due to a surge in Covid-19 cases.

Soon they found landlords cancelling viewings on finding out that Choi and her husband, in his 50s, were unemployed.

After a month without success, they became increasingly desperate as they needed permanent accommodation to apply for schools for their daughters, aged 12 and 15.

They finally went to a house two days in a row to plead with the landlady to let them rent it. After seeing their bank statements, the landlady relented and let them have the four-bedroom house for HK$17,900 a month, without asking for six months' rent upfront.

"I think she could feel how helpless we were," says Choi, adding the experience left her feeling misled by the video that persuaded them to choose Birmingham.

Fred Wong, 28, is a coordinator for HKARC, which has been assisting newly arrived Hongkongers and liaising with the government on BN(O) related policies. He says the lack of official information in Cantonese leaves people relying on YouTube videos providing advice which is not always accurate.

His group has helped 50 Hong Kong arrivals find short-term accommodation through charities, churches and individuals. Cities outside London, including Reading and Birmingham in England and Glasgow in Scotland, have proven popular with Hongkongers for their lower cost of living.

"I think the British government had the illusion that most of the people who'd come over in the first instance would be upper middle class Hongkongers who would definitely buy a flat," Wong says.

He says the people the charity has come across include more vulnerable individuals.

Although applicants for the BN(O) visa must show they have enough money to pay for housing and can support themselves and their family for six months, Wong says his group has seen people being allowed to enter Britain with only about HK$45,000.

He warned of the risk of social tension or racism if arriving Hongkongers struggle to land on their feet.

"If they start being seen as a drain on resources, there's an anti-immigration crowd looming in this country. So that is something we need to be careful about," he says.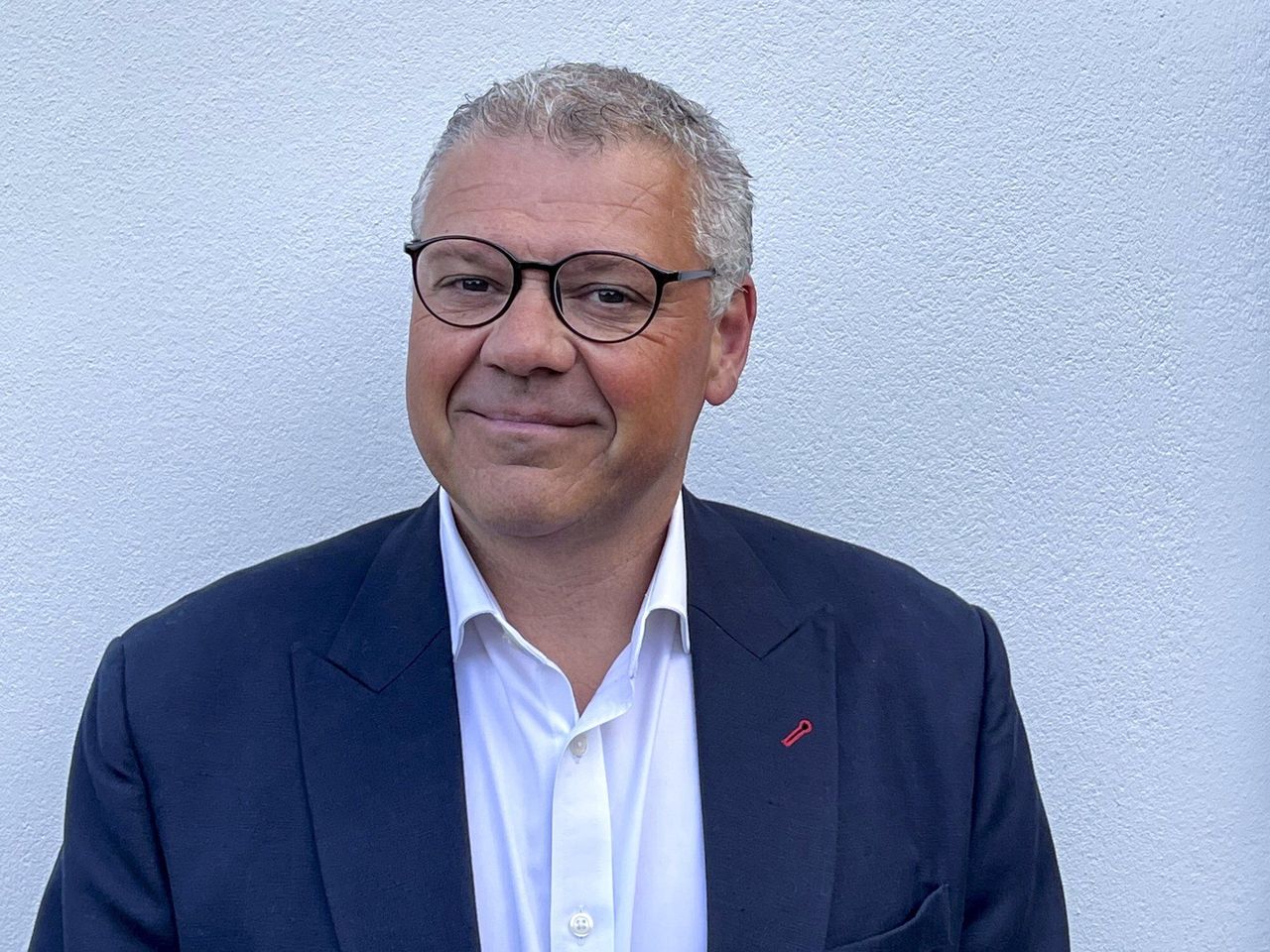 Rupert Smith says some agents have to persuade landlords to consider newly arrived tenants.

Rupert Smith, managing director of Complete RPI, which manages property across Britain, says landlords can be sticky.

"Unless the tenant ticks all the right boxes, some clients are not prepared to engage," he says, adding that agents have to persuade such landlords to consider a tenant.

In April, Britain announced a £43 million (HK$460 million) package to support BN(O) families, funding local councils to help new arrivals from Hong Kong with housing, education and employment.

There will also be 12 virtual "welcome hubs" across the country to provide information on housing, education and employment.

Mandy Leung*, her husband and two sons, aged 10 and 13, arrived in Britain in January with savings of HK$4 million to start a new life.

They chose to settle in Liverpool at the recommendation of a friend living there. They plan to spend half their savings buying a home, but are renting for a start.

They found a three-bedroom house in February and paid 12 months' rent upfront - HK$127,000 - at the landlord's request.

Leung, 42, says she was reluctant to leave her mother and brother in Hong Kong, where she earned a decent salary as a social worker, but her husband, who worked in information technology, was determined to move for their children's sake.

"I worry about the future, if we can earn a living, and if we can give the children a better future. Every day I think about this," she says.