Starting school around lunchtime, learning geography and sometimes doing crafts all day make Destiny's day different to most.
The 14-year-old is one of an estimated 90,000 UK children being home educated and she said it makes her "feel free".

Destiny, who is autistic, makes and sells toys for cats for her online Etsy shop while studying for her GCSEs.

It comes as data suggests the number of children being homeschooled in Wales has almost trebled in five years.

Campaigners said Covid lockdowns have been an inspiration for some parents to home educate their children.

Now the Welsh government plans to "strengthen" guidance to ensure learners children get a "suitable education" while "wellbeing needs are met".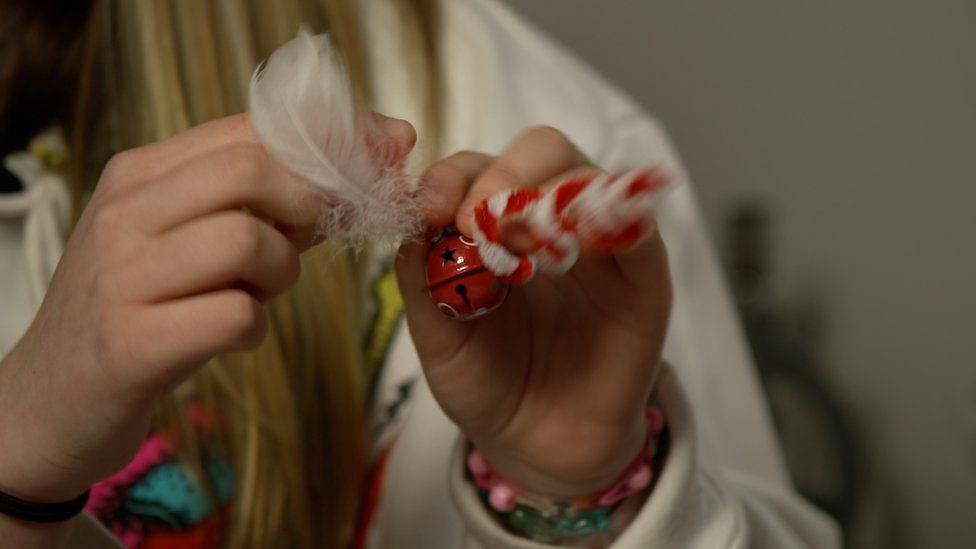 Destiny has been making toys for cats to sell online in classes with her mum

For skateboarding YouTuber Destiny, being taught at home has made a "massive difference" to her confidence and mental health.

'I bring teddies to school if I want to'

"I do different subjects and sometimes I can pick my own subject," said Destiny, who has been educated by mum Elina at their Carmarthenshire home since she was seven.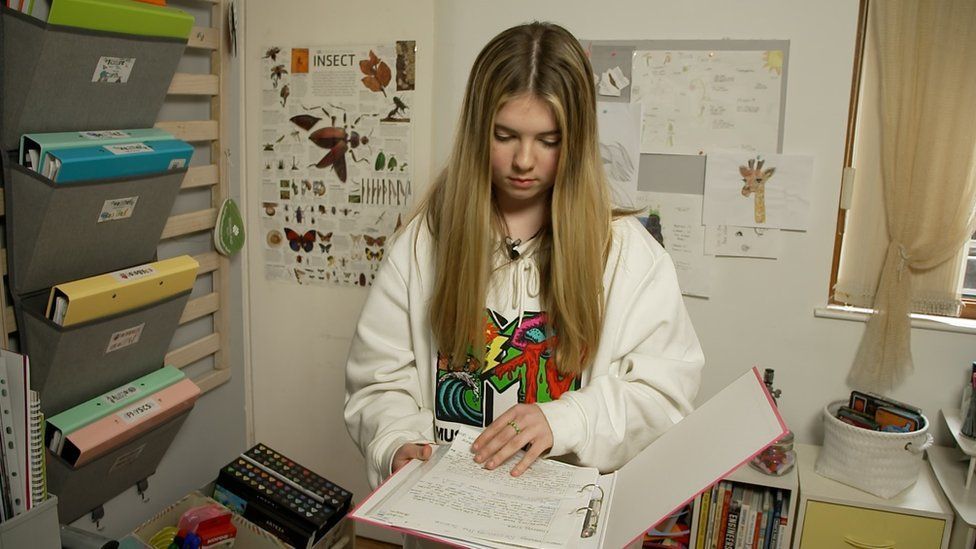 Destiny enjoys geography lessons as well as learning creative skills

"Say for that day I just want to learn about geography, I do that.

"I tend to try and start at around 10am, or lunchtime, because it gives me time to wake up and to do my morning routine and do a journal.

"Every day is completely different. Even if I don't want to sit down and write up something, mum would give me options to either go outside and look at the birds or look up something and watch a documentary.

"I can play some relaxing music. I can fidget. I can bring teddies to school if I want to," Destiny, from Llanelli, told the BBC's Wales Live programme.

What is homeschooling?

While education is compulsory across the UK, going to school is not.

While you do not have to follow the national curriculum, it is a parent's responsibility to ensure what is taught is helping a child to learn. The Education Act 1996 states a child must get an efficient and suitable full-time education for their age, ability and aptitude.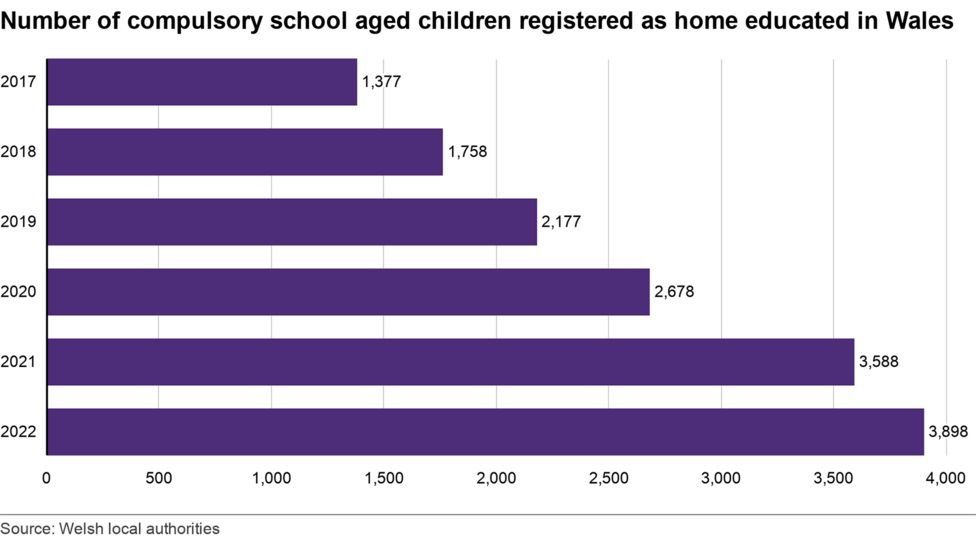 Parents or carers who decide to educate their child at home may feel they are better able to meet their child's individual needs and learning style than a school - and guardians do not need to be a teacher or have any qualifications.

People may be influenced by philosophical, spiritual or religious beliefs if they decide to home-school their children but will get no funding. Homeschooled children do not have to stick to a school-style timetable or follow school terms.

Local education authorities will take action if it appears parents are not providing a suitable education.

How many UK children are home schooled?

There are no exact figures on how many UK children are home schooled full-time because there is no requirement for families to inform the local authority, unless the child is removed from school.

BBC research last year found the number of UK children registering for home education had risen 75% and estimates show about 90,000 children are schooled at home.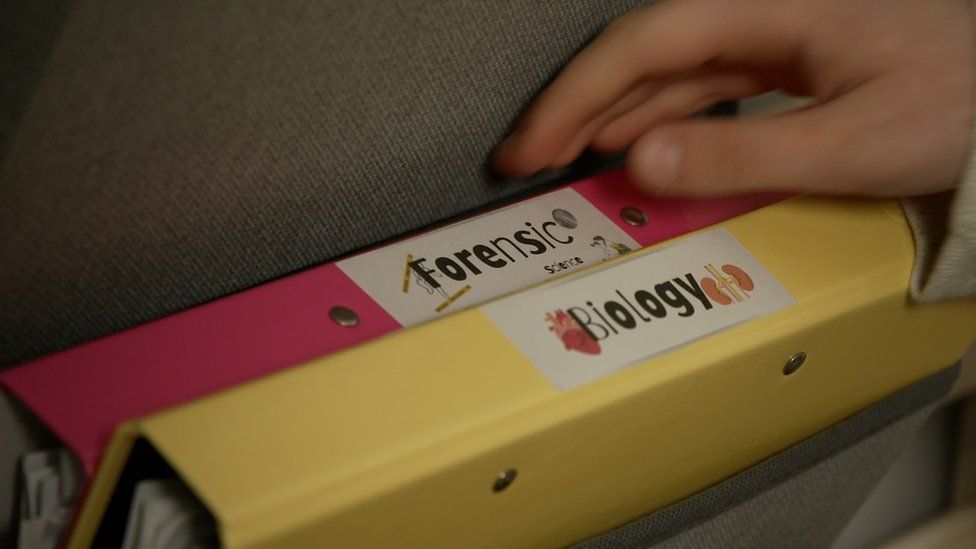 Parents and children can decide what different subjects are taught at home

Latest figures show 81,000 children are homeschooled in England, more than 5,000 in Scotland, about 500 in Northern Ireland and more than 3,500 in Wales.

For context, there were fewer than 900 children identified as having their education at home a decade ago in Wales but now that number is now an estimated 3,540 - up from 3,273 the year before.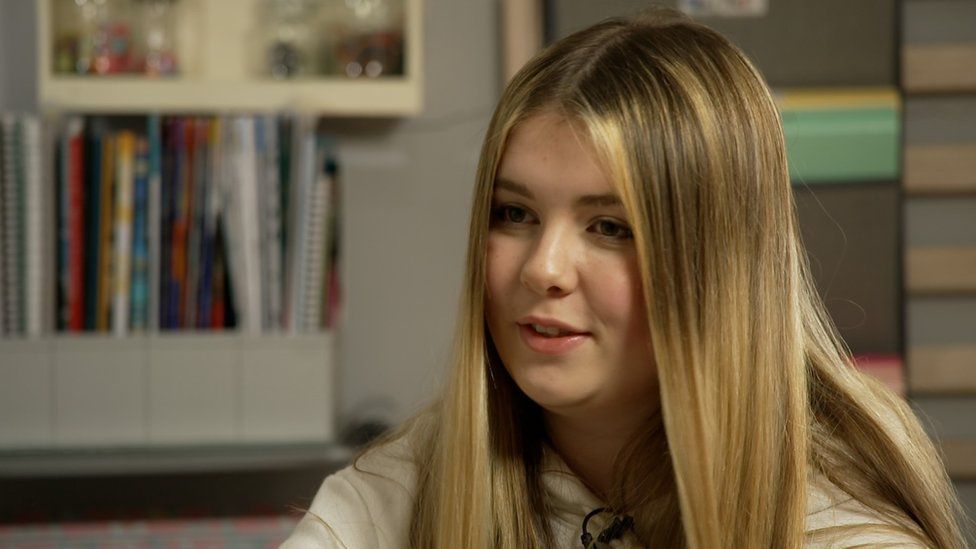 Destiny lives in Carmarthenshire where the most homeschooled children in Wales live

Carmarthenshire, where Destiny lives, has the highest numbers of home-educated pupils - 402, up from 284 two years earlier - while Ceredigion has the highest rate of homeschooled pupils at 32.1 per 1,000 children.

Council figures obtained by Wales Live suggest the number of children recorded as home educated has almost trebled in the past five years. Although, figures may be inflated due to greater attempts from councils to find and record families who have opted against school.

'I have fewer friends but I don't mind'

Destiny has been taught at home since leaving school aged seven where she became "overwhelmed".

"I did learn quite a lot of stuff, but it was very hard because when I got home I would always have a meltdown and cry," she said.

Destiny says she has fewer friends than the people she knows who go to school, but she does not necessarily see that as a bad thing.

"If I had to go to school, I think my confidence would be put down a lot," she said.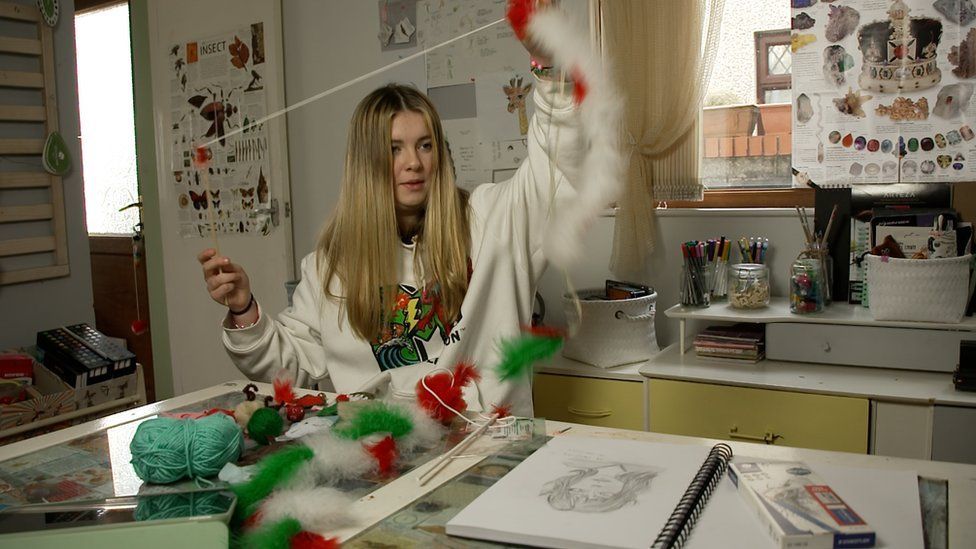 Destiny concentrates on lessons that inspire her during homeschool lessons

" A lot of people get bullied now and it gets worse, especially with social media. There's always a competition. You've always got to dress a certain way.

"There are tons of rules in school and I think I wouldn't be able to cope now if I did go."

'Scary and stressful'

But graphic designer Elina said home education has also had its challenges and can be "scary" and "stressful", especially as a single parent.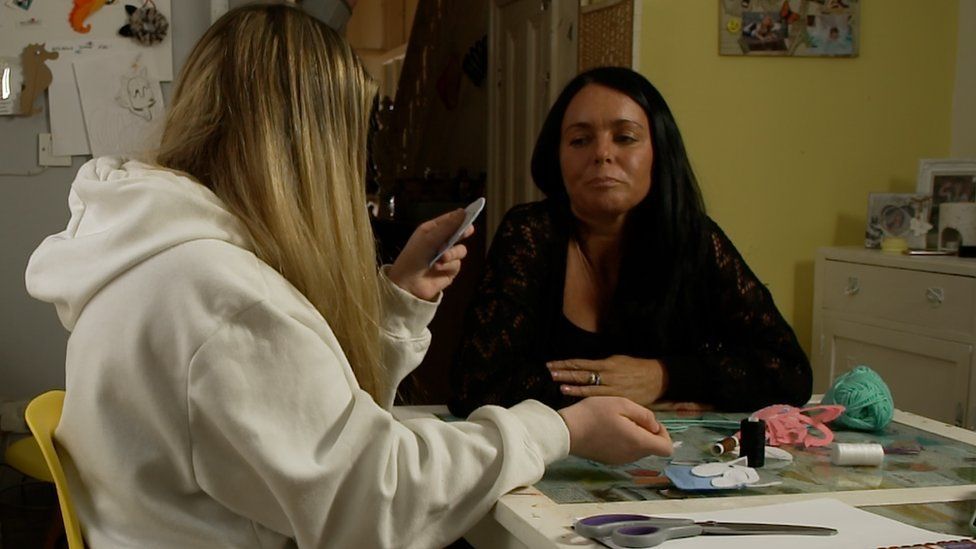 Mum Elina has been homeschooling daughter Destiny since she was seven

"My work life completely changed, because I was a single mum, I had to become self-employed and stop the job I was doing," the 40-year-old said.

"It's been like a rollercoaster - we've had really good periods and really difficult periods.

"Financially it can be very stressful because I had to pay for everything to do with her education."

'Big influx'

Some home educators said their community had seen a "big influx" since the pandemic.

"I think that Covid particularly has given people a taster, they've dipped their toe in the water and found their child thrived," said Wendy Charles-Warner, chair of home education group, Education Otherwise.

"We have now lost the children from home education who perhaps should never have been home educated, the ones whose parents came to it through fear, through wanting to withhold their child from school until they felt it was safe."

Government funding

The Welsh government said numbers of homeschooled children had increased during the pandemic, but it hoped learners could return to school if it was in their best interest.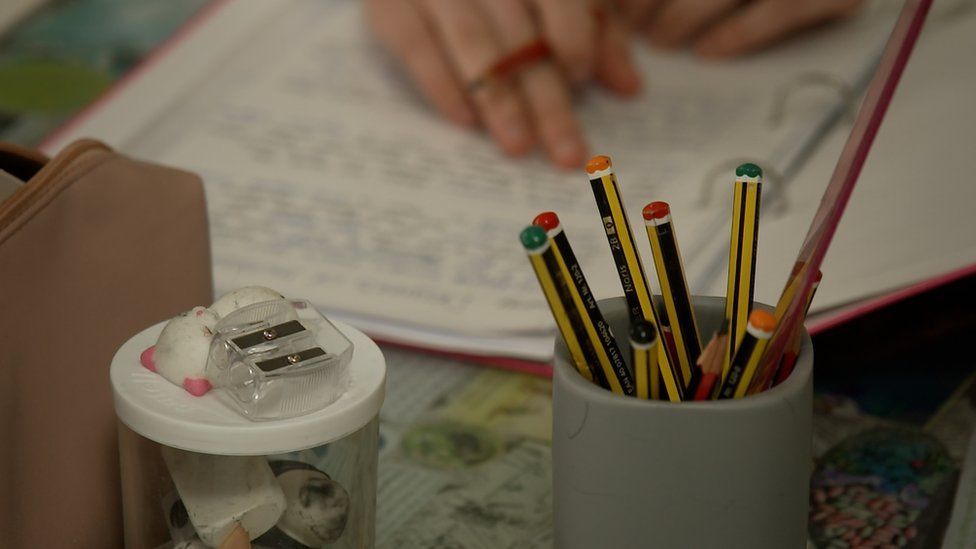 Welsh government is spending £1.7 million this year for home educated learners

"We are developing proposals that will strengthen the existing guidance on elective home education, to help ensure home educated children receive a suitable education and their wellbeing needs are met," said a spokesperson.

The Welsh government said it will spend £1.7m on education resources and activities for home educated learners.

"The pandemic has highlighted the importance of ensuring that the support system for all children and young people, including those being home educated, is as effective as possible," the spokesperson added.

Plaid Cymru said new laws were needed to protect home educated children, while the Welsh Conservatives better support was needed to ensure those learning from home received a "top quality education".