England has had its joint hottest summer on record, the Met Office says.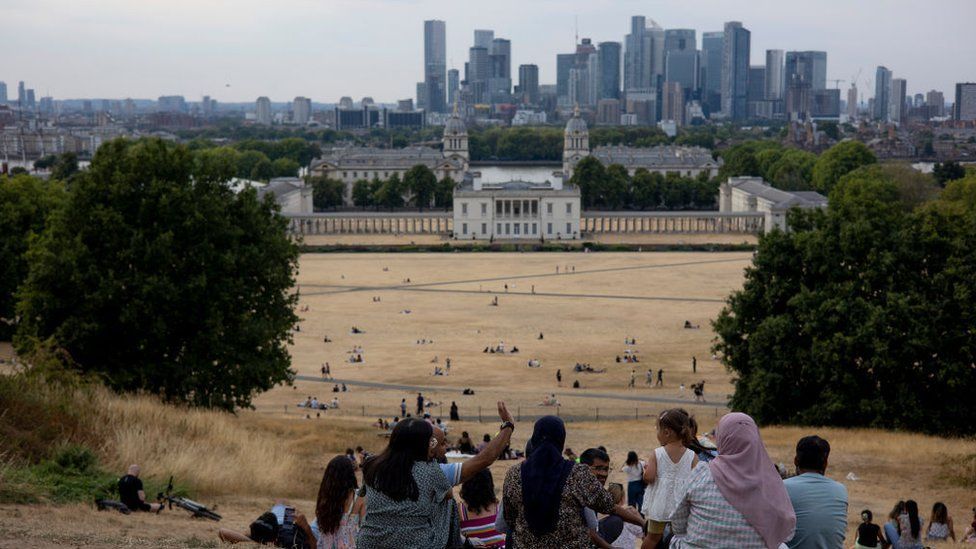 The average temperature in England this summer was 17.1C
Provisional figures show the summer of 2022 - covering June, July and August - had an average temperature of 17.1C.

This year's summer tied with 2018 for the warmest, according to records stretching back to 1884.

It means four of the five warmest summers on record have happened since 2003, as the effects of climate change are felt on the nation's summer temperatures, the Met Office said.

This year's summer included the record-breaking heat in July when temperatures in the UK exceeded 40C for the first time as part of a widespread heatwave.

Hot and dry conditions have dried up rivers, damaged crops and fuelled wildfires, as well as leaving much of England in drought. For both England and the UK as a whole, it has been the driest year so far since 1976, according to the UK meteorological service's provisional data.

For England, 2022 has also seen the sixth driest summer since records began in 1836.

Overall, the UK saw just 62% of its average summer rainfall.

Dr Mark McCarthy, from the National Climate Information Centre, said: "For many this summer's record-breaking heat in July - where temperatures reached 40.3°C at Coningsby in Lincolnshire - will be the season's most memorable aspect.

"However, for England to achieve its joint warmest summer takes more than extreme heat over a couple of days, so we shouldn't forget that we experienced some persistently warm and hot spells through June and August too."

Fourth warmest summer for UK

For the UK overall, 2022 was provisionally the fourth warmest summer.

It was also the eighth warmest summer for both Scotland and Wales and the 12th warmest for Northern Ireland.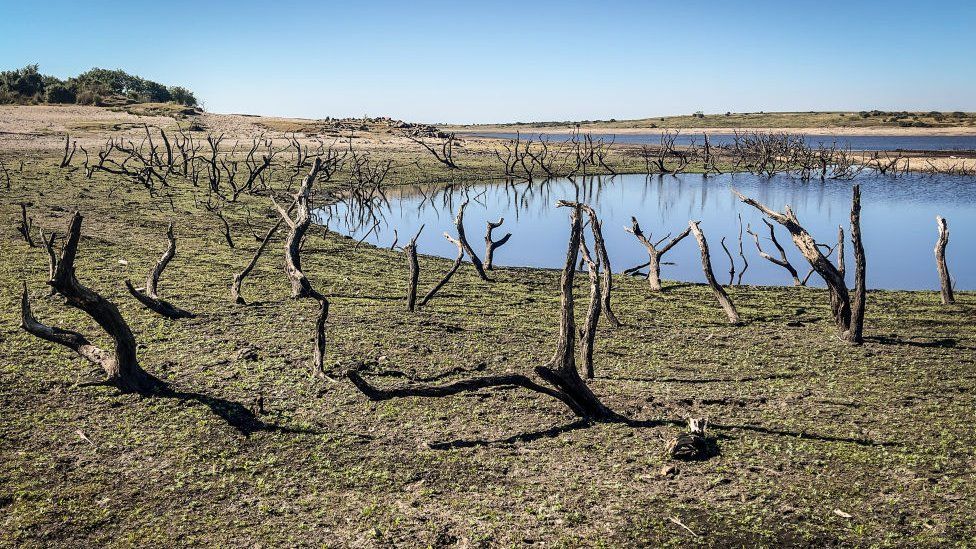 This summer has also been the driest year so far for both the UK and England since 1976, according to provisional figures

Dr McCarthy added: "The average temperature for January to August for the UK in 2022 has been 10.51°C, making this year so far warmer than the previous record of 10.2°C in 2014.

"It is too early to speculate on how the year overall will finish, but the persistent warm conditions are certainly notable and have certainly been made more likely by climate change."

A spokesman for the Met Office said it was not uncommon for provisional figures to change slightly after verification. He added average temperature data was used to make the hottest joint summer declaration as it was a robust measure taking into account day and night temperatures.