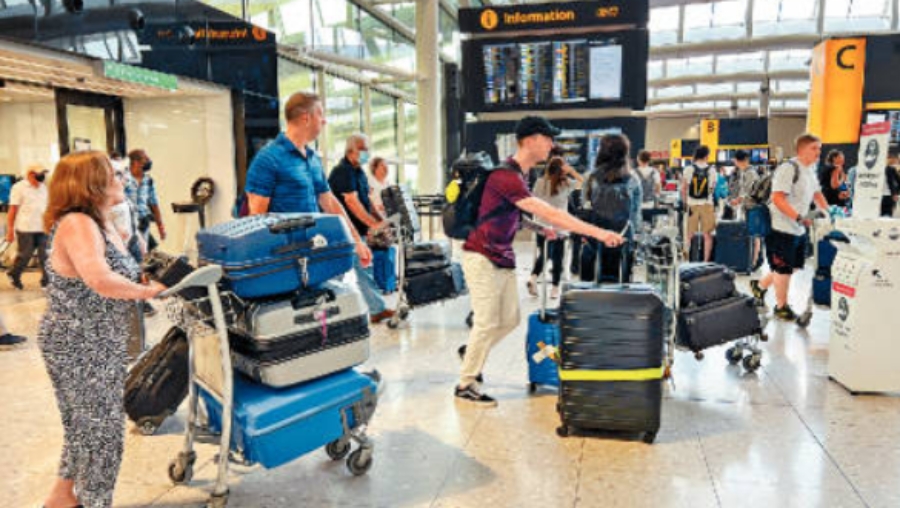 Heathrow summer chaos leaves Hongkongers fretting over flying
Hongkongers studying abroad in the UK are worried about the current arrangements of Heathrow Airport, which capped the number of passengers traveling in and out to 100,000 per day until September.
Due to the rebound in summer travel across the globe, Heathrow Airport cannot keep up with the demand of passengers amid staff shortages in the aviation industry as countries opened up after many were sacked during the pandemic.

Heathrow also asked airlines to stop selling tickets for summer departures until September 11.

This has caused many Hong Kong students to spend more money to change their flights. The fact that many UK colleges are opening earlier than expected doesn't help.

One Hongkonger named Yang said she plans to return to school in Edinburgh on September 1 and even got a student discount for her flight back to Scotland, which cost HK$3,000. However, her college suddenly changed the school start date, and she needed new tickets to Scotland.

As the tickets through Heathrow are hard to find, Yang needs to spend an extra HK$7,000 for her flight through Berlin to Edinburgh.

Another Hongkonger whose son attends boarding school in the suburbs of London said her child had taken a return flight to Hong Kong through Doha, Qatar, on July 5. She pointed out that her son had to wait for two hours at check-in. She added that her son also had to go to the airport five to six hours in advance to avoid any delays.

The amount of summer travel going through Heathrow airport has grown so much that Heathrow has "seen 40 years of passenger growth in just four months."

Heathrow has tried to keep up with the demand of passengers by recruiting new staff since November. However, the fresh staff are not yet up to speed.

CEO of Heathrow airport, John Holland-Kaye, asks passengers to not come to the airport sooner than 3 hours before their departure, to use e-gates when eligible, and be efficient in the security lines.