The UK has recorded the hottest day of the year so far on Good Friday as the sun came out at the start of the Easter Bank Holiday weekend.
The temperature hit 23.4C (74.1F) in London's St James's Park, the Met Office said, beating the previous year high of 20.8C in March.

Other areas also saw temperatures in the high teens, including in parts of northern England and Scotland.

But western parts of the UK were cooler due to cloud and rain.

At the start of the Easter Bank Holiday weekend, highs of 21-22C are expected in the south-east of England and 15-20C in many other areas, according to BBC Weather.

However, it is some way off the 29.4C record for the month, set on 16 April 1949 at Camden Square in London. The UK's temperature record for Good Friday was 26.9C in 2011 - also in St James's Park.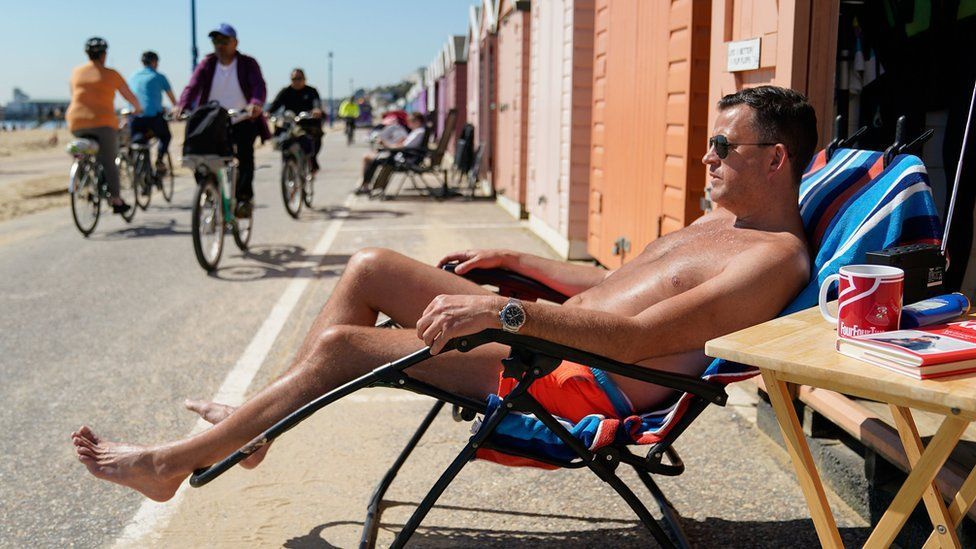 A man enjoys the sunshine from his beach hut on Bournemouth beach
Visitors to Wanstead Park in north east London walk amongst this year's bluebells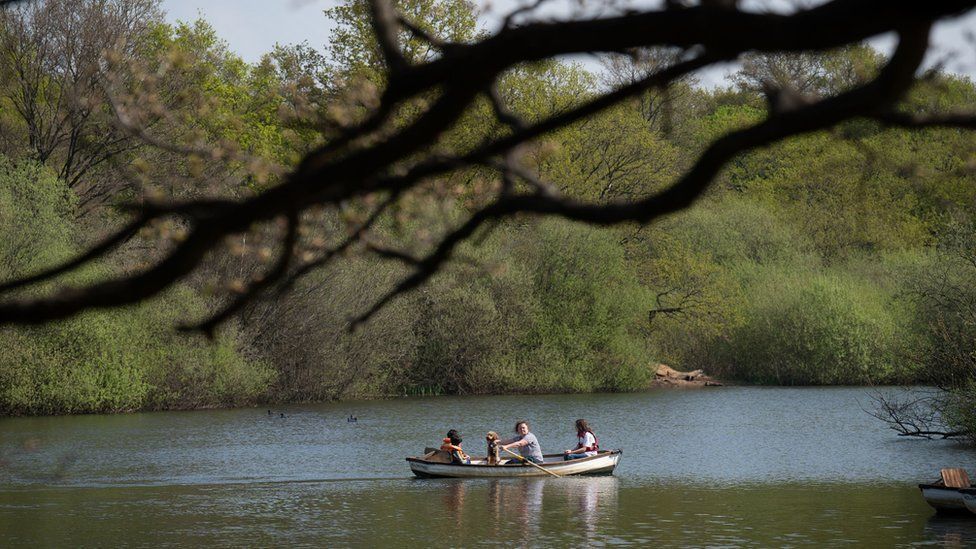 Visitors to Hollow Ponds in Epping Forest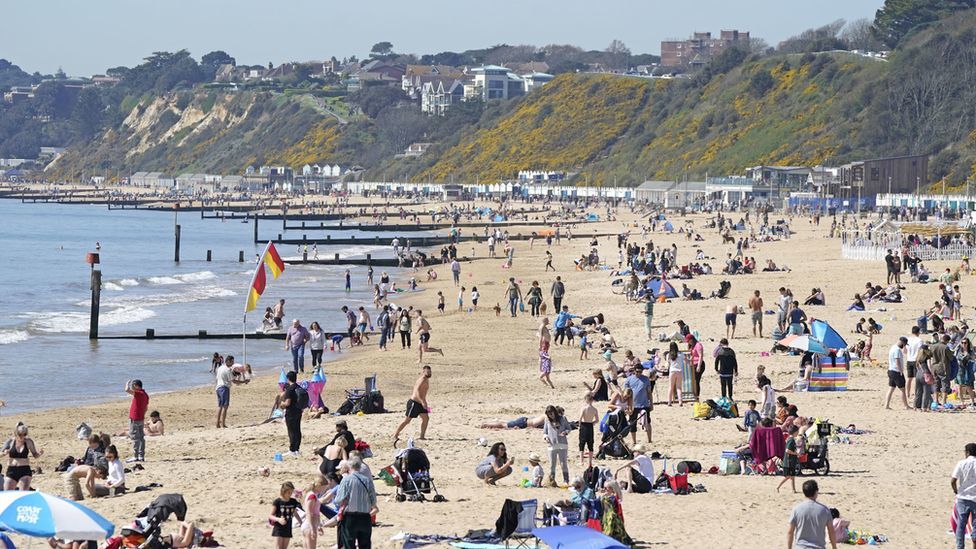 The scene on Bournemouth beach as temperatures in the south-east of England are predicted to reach 22C

It comes as drivers were warned to expect delays on what was predicted to be the busiest day of the weekend for road travel.

An estimated 4.62 million car journeys were expected to be made across the UK on Good Friday, the RAC said.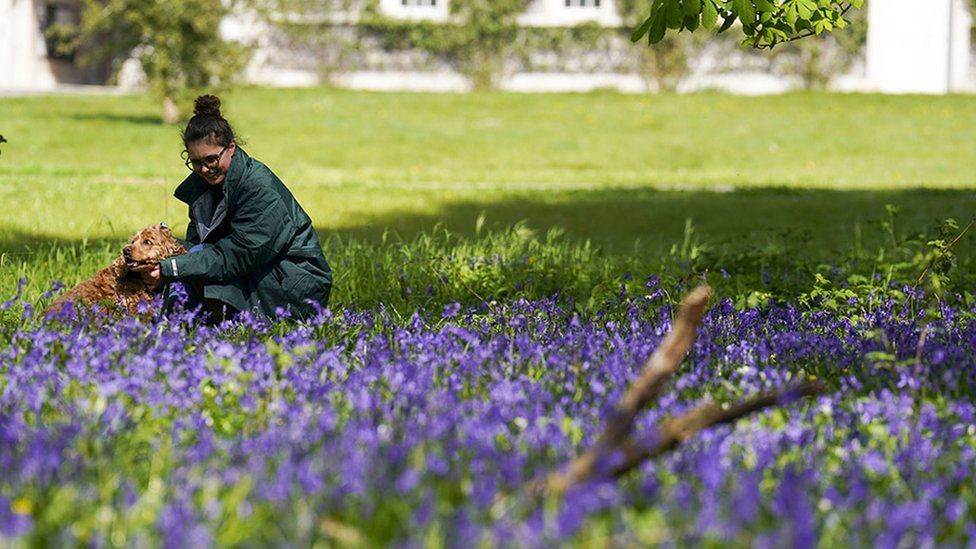 Bluebells on the Goodwood Estate in Sussex flourishing in the balmy April temperatures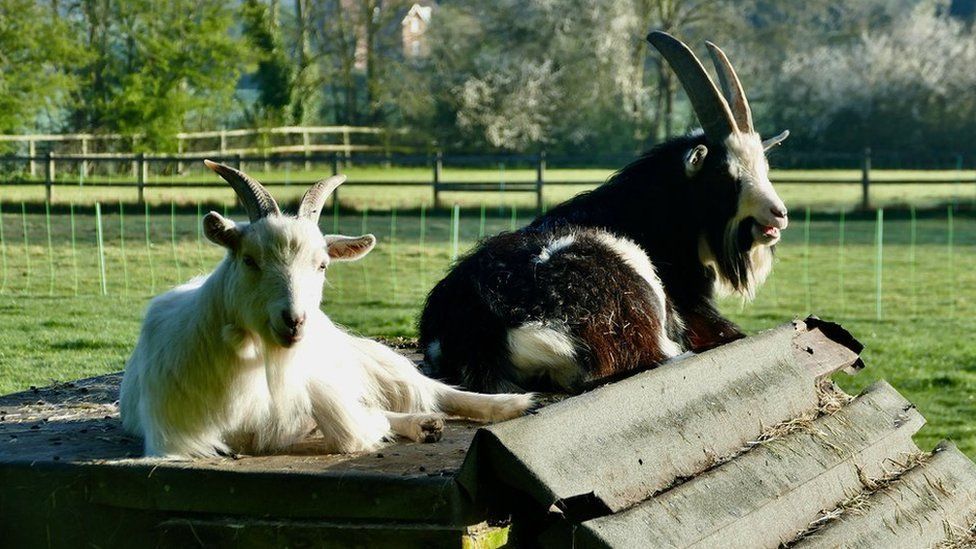 A pair of pygmy goats sit on the roof of their house to take in the early morning rays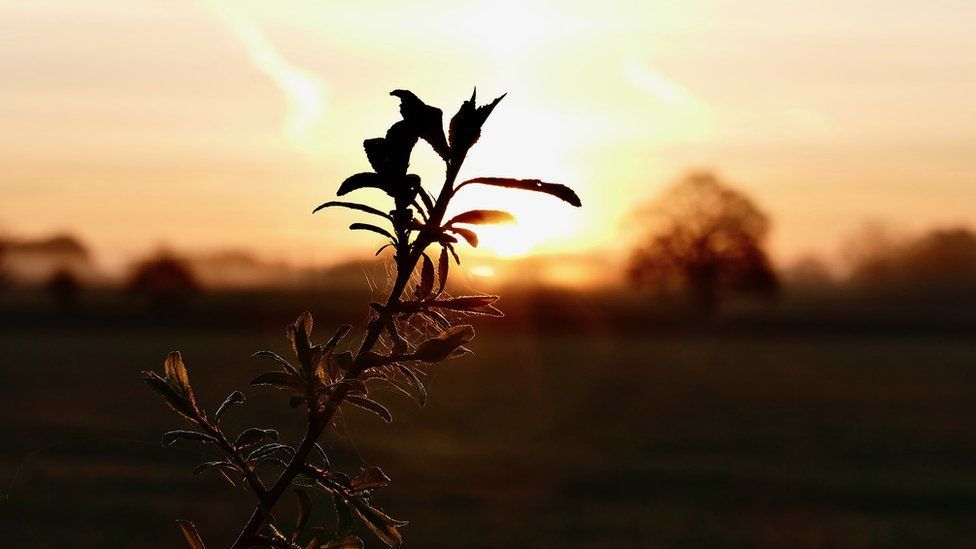 The sun burns through the early morning mist and rises on what is set to be a warm Easter weekend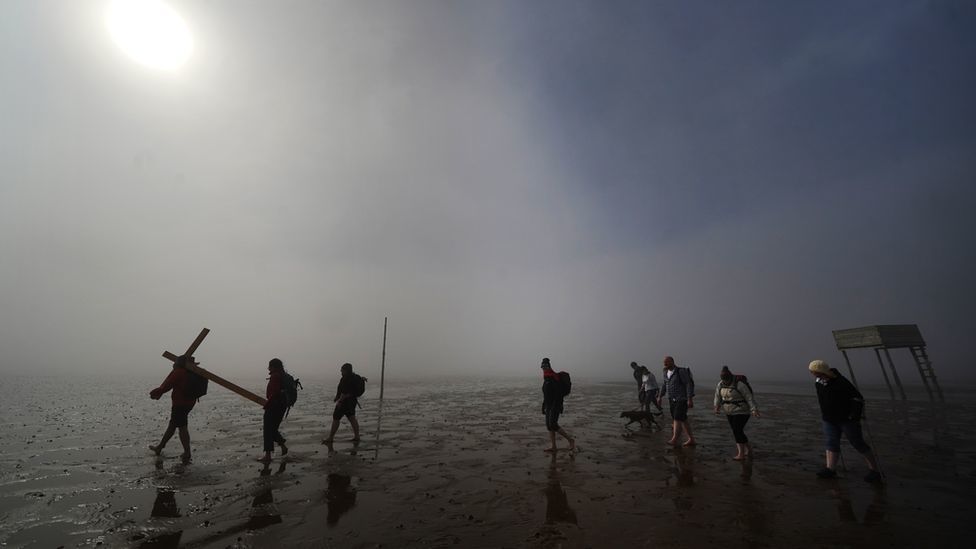 Earlier, pilgrims carried crosses to the Holy Island of Lindisfarne in Northumberland during their annual Christian Easter pilgrimage

April average maximum temperatures range from 10C in northern Scotland to 13C in south-east England.

Last April saw highs of 18-19C and, in 2020, 26C was recorded on 10 April in Treknow, Cornwall.

The warm weather is expected to last throughout the weekend in central and eastern parts of the UK before turning cooler on Monday, with highs of 10-14C for many, but still reaching 15-18C in the South and East, said BBC Weather's George Goodfellow.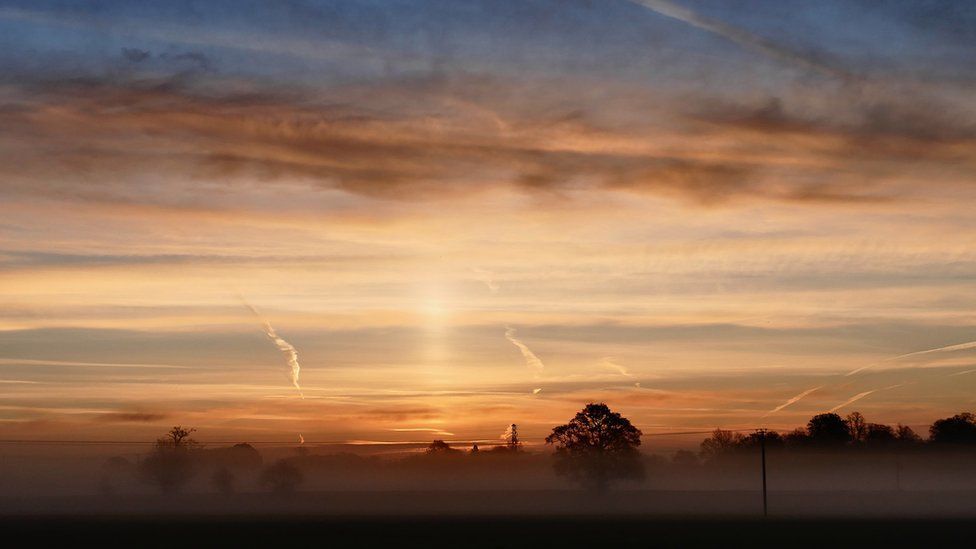 Pretty pastel colours paint the dawn sky on a misty morning in the countryside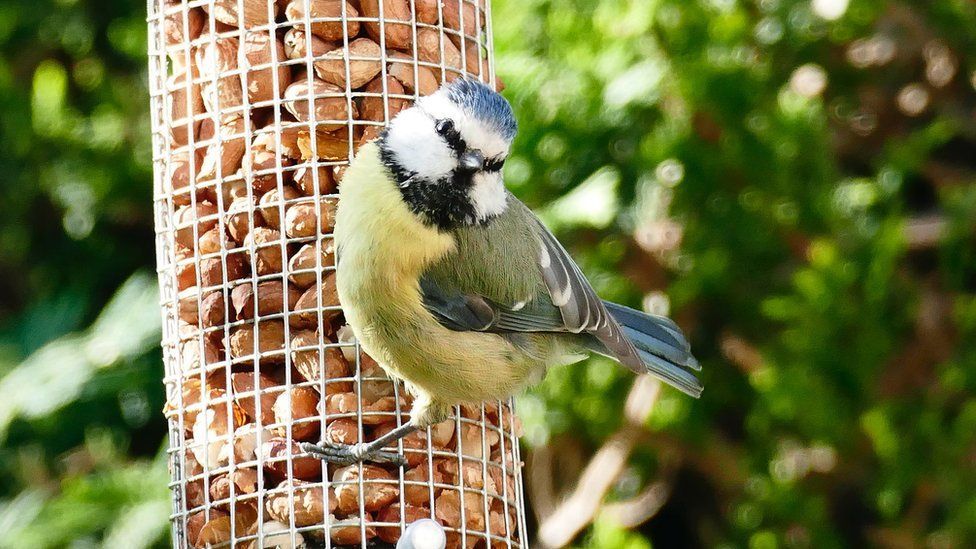 A Eurasian blue tit basks in sun as it feeds on peanuts in the countryside