Aimee Simpson has spent years saving for a one-bedroom flat. She's 28, works as a beautician and has sacrificed a social life to raise £30,000 for a deposit.
The problem is, Aimee - who still lives with her parents - wants to buy a place near her work in Edinburgh.

With the biggest rise in house prices for 14 years, she can find nothing in her price range in a city squeezed by a shortage in affordable homes and rocketing rent costs.

"A lot of the new builds are just too expensive because they're at a premium," she said.

"I've looked at more rundown properties that I would do up, but you're up against property developers - with bigger budgets.

"It is a struggle and you just hit walls everywhere you look."

When Aimee left school in May 2011, the average price for a flat in Edinburgh was £164,252. Today, it's £236,608.

"It's really disheartening," she told BBC Scotland's Disclosure programme.

"I feel like I could work seven days and still not be any better off."

She thought about applying to the Scottish government's Low-cost Initiative for First Time Buyers (Lift) scheme, which offers financial assistance for a share in the property.

But the scheme's cap for one-bedroom properties in Edinburgh is just £125,000.

Its rules also state the purchase price can't be higher than a property's Home Report valuation - meaning it is unlikely to be used in the city's competitive market.

Lift is now the only government-backed assistance for first-time buyers in Scotland.

Aimee added: "I just feel like Edinburgh's my home. I want to be near my family."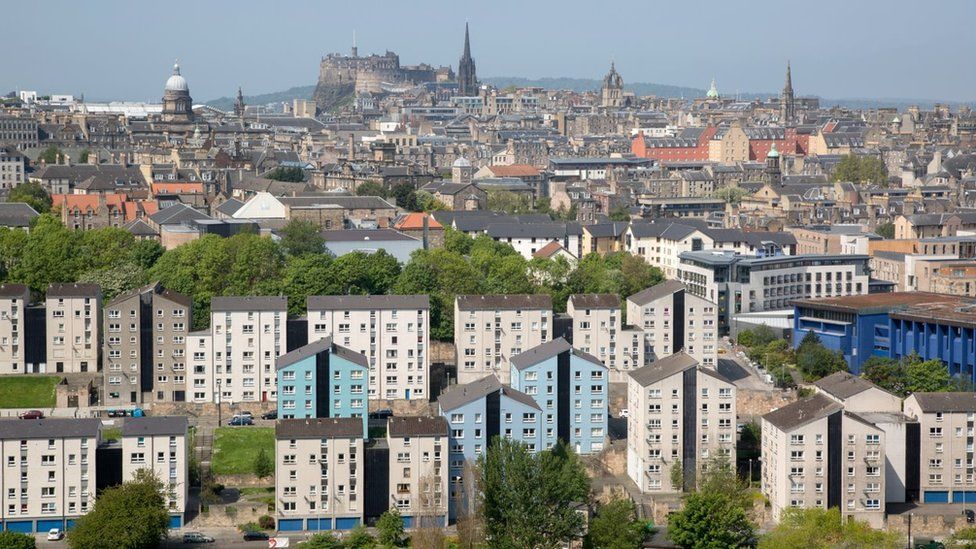 BBC Scotland's Disclosure has been hearing from young people either priced out of home ownership in the city or unable to find affordable rent.

As well as the increase in average house prices, Edinburgh has seen steeper rises in rent prices - around 46% - than any other part of Scotland.

"The market just now is absolutely frantic," said Gary Middlemass, an Edinburgh estate agent with 40 years' experience.

"There is simply not enough properties coming on. When something does come on the market there tends to be a lot of interest, which pushes up prices."

However, two Scottish government schemes to aid first-time buyers are coming to an end.

The Help to Buy scheme, which supported more than 17,000 new build house sales over the last eight years, is closed to new applications and will end in March 2022.

Last year, 80% of those accessing the scheme were first-time buyers, more than half of purchases involved two people and the average household income of applicants was £42,000.

Meanwhile, the First Home Fund, which assisted 9,000 buyers in just over a year, has been closed despite its early success.

The Scottish government has said the decision to scrap the schemes is a result of cuts to its financial transaction budget by the UK government.

'Limited resources'

House builders say their cancellation will "limit the life choices" of young people hoping to buy a home.

"I've got real concerns about the people in the middle, those who can't get on to the housing market," said Nicola Barclay, chief executive of industry body Homes for Scotland.

"They're earning just a little bit too much, so they can't get a social house. And private rent is stopping them from saving up the kind of deposits that they need to then move onto the housing ladder.

"Their choices are just really limited now."

She highlighted that in England the Help to Buy scheme still exists and is targeted at first-time buyers. Another initiative has also been introduced in England called First Homes, which is a form of shared ownership.

"We have nothing equivalent in Scotland now," said Ms Barclay.

"I think it is so unfair that a young adult who has chosen to live and work in Scotland, is unable to buy a house whereas if they had exactly the same job in England, they could do."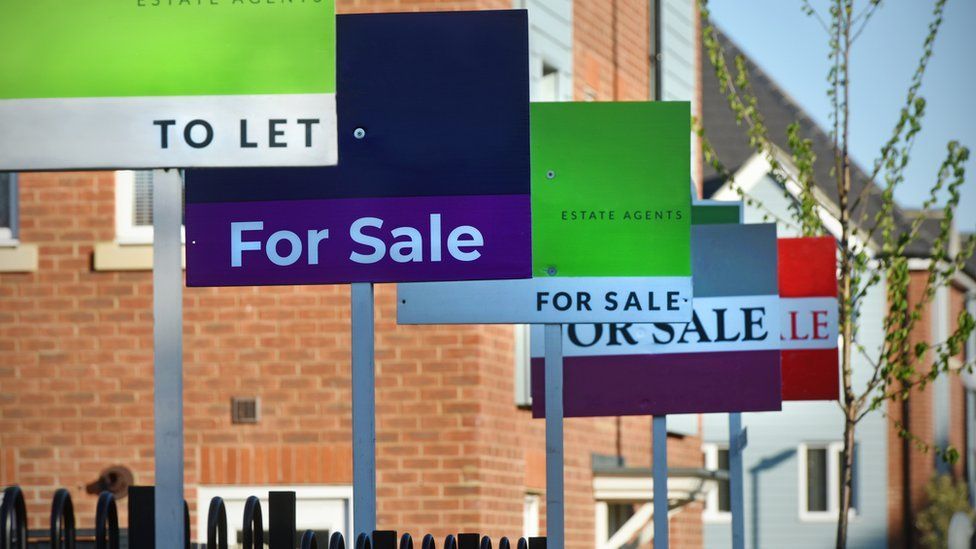 Housing Secretary Shona Robison described first purchase figures as "very buoyant" but defended the decision to close both initiatives.

"The evidence was showing us that actually people using that [Help to Buy] scheme could afford to buy their own home," she said. "But with government assistance they were perhaps buying a bigger property and a more expensive property.

"We have a judgement to make with limited resources. We believe the best investment for those resources is to help those who could not afford to buy their own home without government assistance."

'Forever home'

In 2007, the Scottish government predicted house price inflation would cause problems for lower income families. Then Deputy First Minister Nicola Sturgeon said 35,000 homes of all types had to be built a year to reset the balance.

However, Scotland's house building industry has yet to return to the pre-financial crash levels of 25,000 a year.

The rising costs in Edinburgh has also put pressure on the city's social housing stock, with 21,000 applicants currently on the waiting list.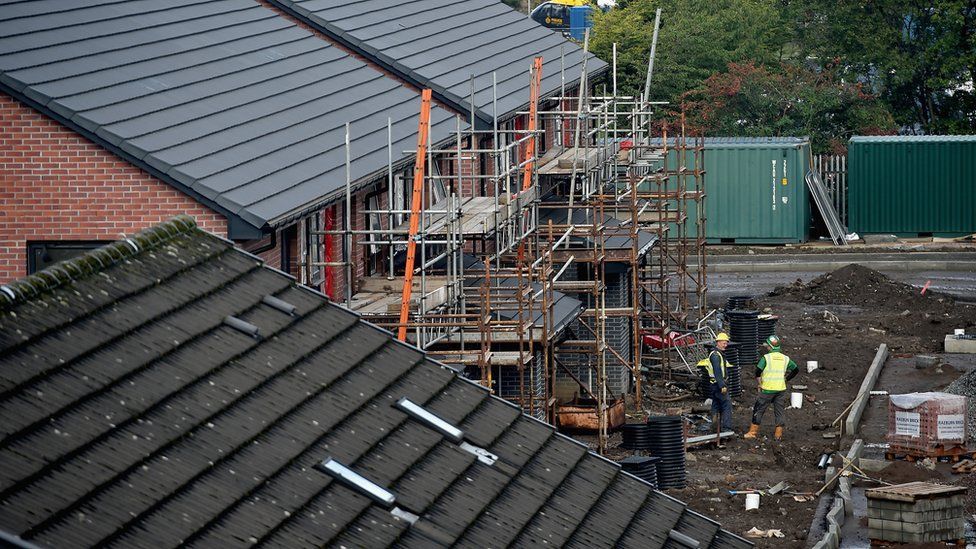 Families find themselves either priced out by rising rent costs, or given notice to leave their homes as landlords looking to sell take advantage of the increase in house prices.

"I'm not going to pretend it is easy for people, " said housing convenor, councillor Kate Campbell.

"We have 6,000 people who are currently homeless and we don't have a huge supply of social housing, that's why we're building more."

In the last decade, 8,390 affordable homes have been built in the city. Another 2,100 are currently under construction.

Meanwhile, the city is also seeing a growth in so-called "Build to Rent" properties - private rented flats aimed at those unable to afford a mortgage but unlikely to get into social housing.

Across Scotland, nearly 10,000 are in the pipeline, with more than 3,000 in Edinburgh.

The Scottish government has pledged to build 110,000 affordable homes - 70% of which will be social rent - before 2032.

But some families are still waiting years for a suitable home.

Michael Urquhart, his partner Kara, and their four children have been on Edinburgh's social housing list for 10 years.

They've had six privately rented homes in that period and have spent time in one of the city's homeless bed-and-breakfasts.

They are currently living in a two-bedroom ex-council flat in the Prestonfield area and bid for social housing each week on the city's online EdIndex system, which sees hundreds of applications per property.

Michael said: "I think I'm probably going to be here for at least another couple of years, just because the bidding's not going well.

"I'd rather just keep myself here, until I can get my forever home."