THE EU has admitted that Britain is set to recover from the Covid pandemic much faster than itself, and praised its former member state's roaring success on vaccines.
In its latest economic forecast, the European Commission said the UK is on track for a GDP increase of five percent this year and 5.3 percent in 2022. This was more promising than the recovery figures predicted for the 27-member bloc. The Commission forecast the average GDP rise across the EU to be between 4.2 percent and 4.4 percent.

The predictions will come as little surprise to many analysts months after the UK took the lead on the vaccine front.

Nearly 36 million people in Britain have been given their first dose of the jab while 18.8 million have been fully inoculated with two injections.

This equates to 27.7 percent of the UK's population being fully vaccinated.

Across the Channel, progress is slow, with Germany being the fastest performing on the vaccine front.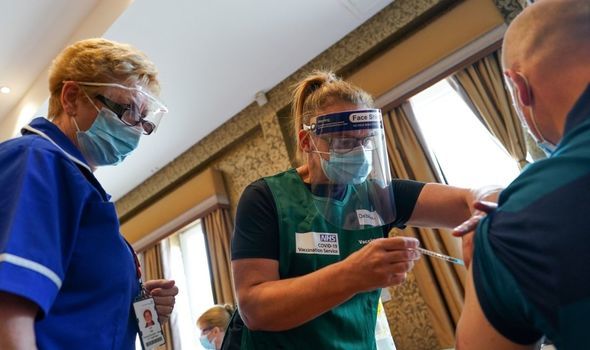 The UK is surging ahead with vaccine numbers

However, the 8.2 million Germans fully vaccinated amounts to just 10 percent of the country's overall population.

Britain's vaccine success was singled out by Commission experts for praise.

In their report, the team admitted the nation's scheme had "progressed rather quickly".

And they also had a positive word to say about the Prime Minister's roadmap out of the third national lockdown in England.

Due to the progress made in vaccinating citizens, people in Wales, Scotland and Northern Ireland are also set to have freedom returned to them in the coming weeks and months.

The forecast said: "If cases continue to fall and vaccinations continue as planned, an almost full lifting of restrictions is foreseen for end June."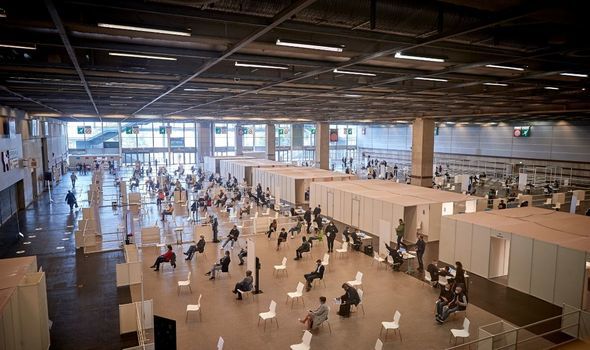 EU member states are trailing the UK on the vaccine front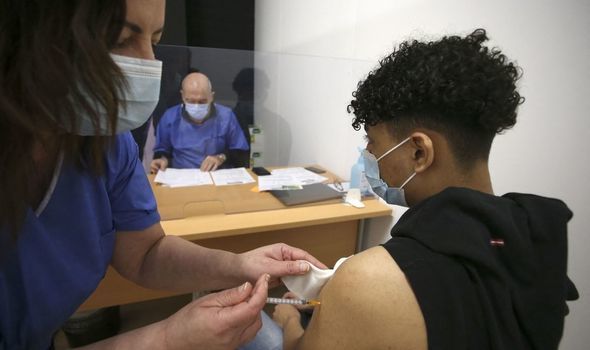 EU citizens are at a serious disadvantage compared to Britons when trying to get vaccinated

On Thursday Downing Street accused the club of nations of "issuing threats at any sign of difficulties" over suggestions France plans to delay a financial services deal over fishing access.

Reports have said Paris wants to push back a post-Brexit agreement for the financial sector, as French fishermen protest over access to UK waters.

But No 10 insisted it is taking a "consistent evidence-based approach" to licensing EU vessels.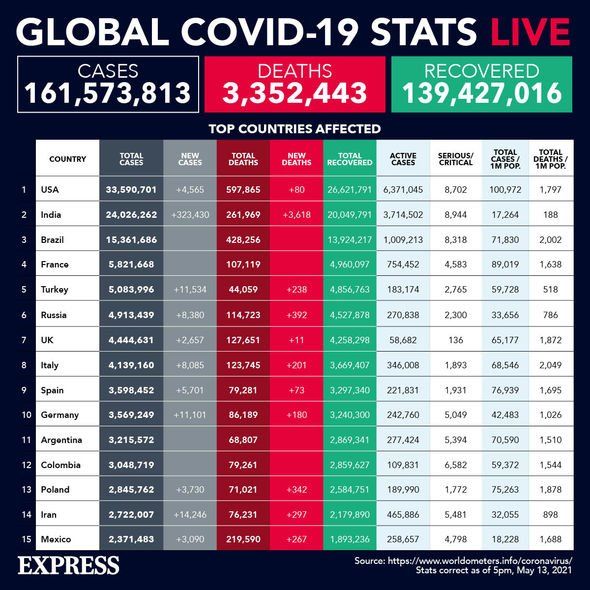 Covid statistics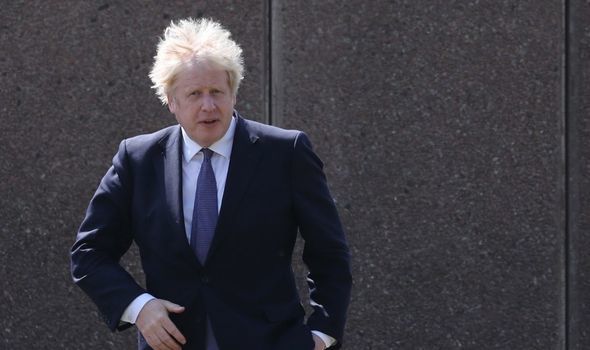 Boris Johnson has won widespread praise for the rollout of the Covid vaccine in the UK

The Prime Minister's official spokesman said: "This threat is another example of the EU issuing threats at any sign of difficulties instead of using the mechanisms of our new treaties to solve problems.

"We've always been clear that an agreement on financial services is in the best interests of both sides."