The polls have closed across Britain in the biggest set of votes since the 2019 general election.
Throughout the day, voters have picked representatives for the Scottish Parliament and Welsh Senedd as well as mayors and local councils in England.

Voters in England and Wales also voted for police and crime commissioners.

The results are due to come in over the next few days - with the outcome of the Hartlepool by-election expected early on Friday morning.

Due to the coronavirus pandemic, elections in 2020 were postponed leading to a particularly large set of polls taking place this year.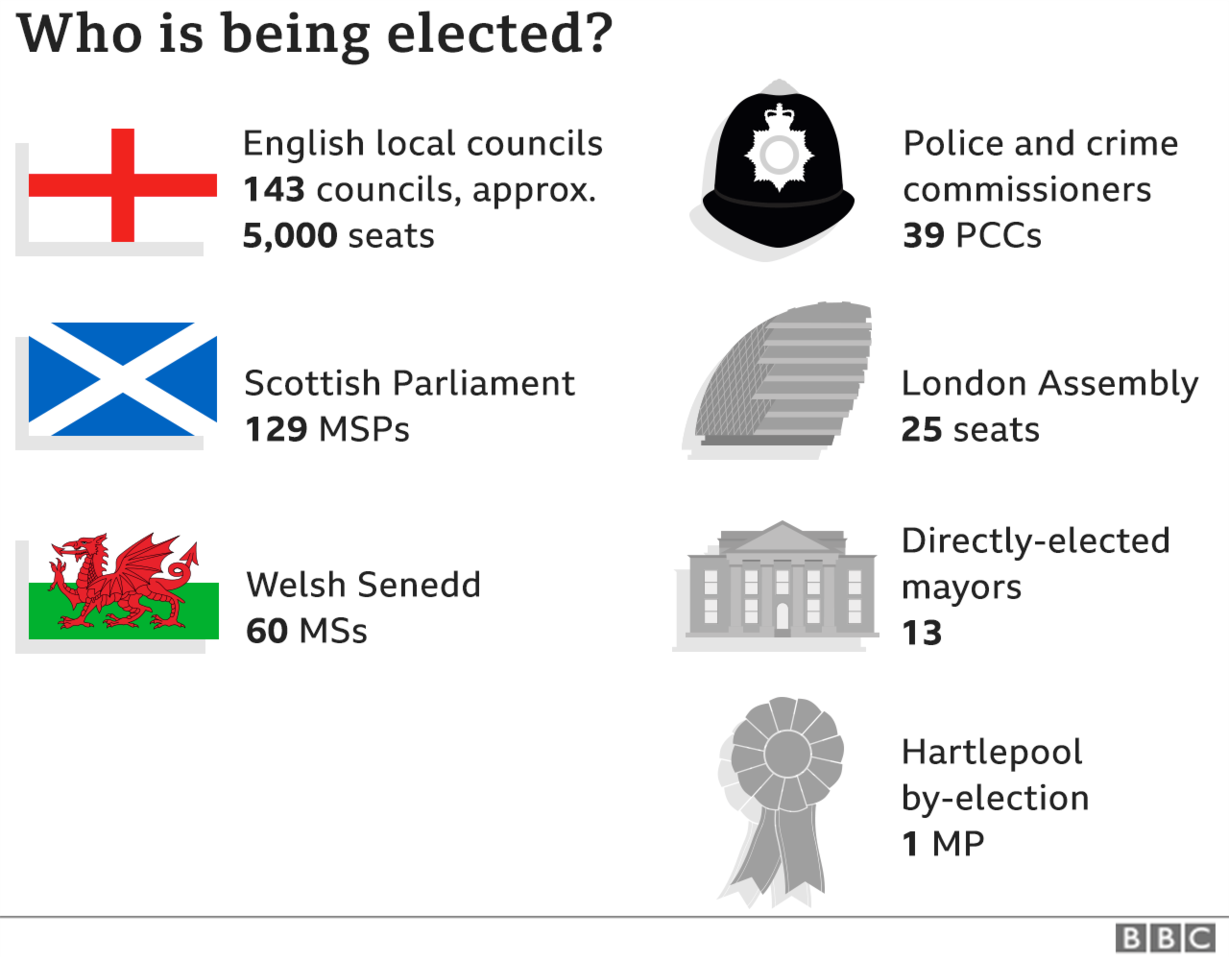 The elections will be Sir Keir Starmer's first major political test since becoming Labour leader a year ago.

The results will give an indication of whether the party is recovering from its heavy defeat in the 2019 general elections.

Conservatives will be hoping to build on their success in the general election, when they were able to flip several constituencies previously considered Labour strongholds.

Both parties will be closely watching the result of the by-election in Hartlepool - a seat currently held by Labour.

In Scotland, the results will give an indication of the public level of support for a second independence referendum, as proposed by the SNP.

Meanwhile, the Welsh Labour party are aiming to remain the largest party in the Senedd, where they have held power since the parliament was founded in 1999.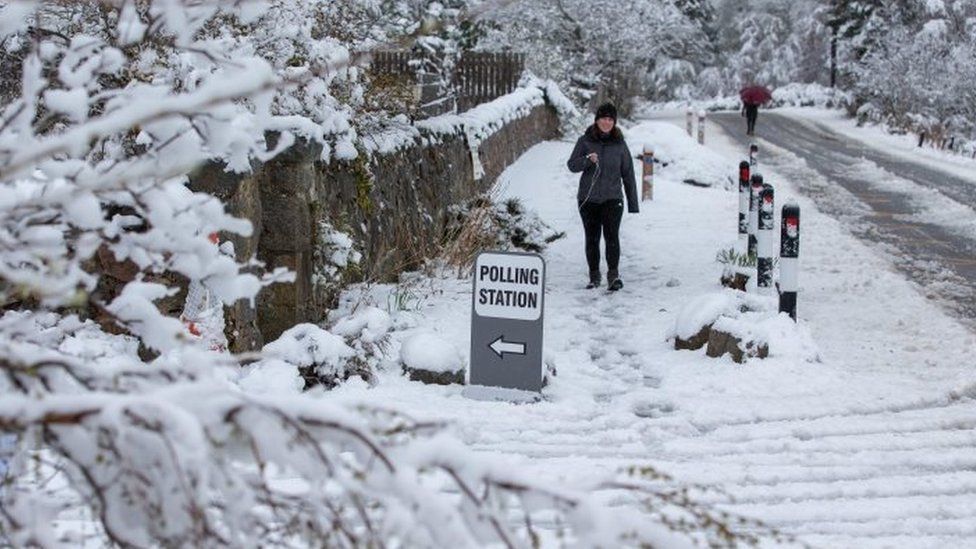 When will we know the results?

The winner of the Hartlepool by-election is expected in the early hours of Friday.

Results for the 60 seats in the Welsh Senedd are due later the same day.

In Scotland, counting starts on Friday, but a final result is not expected until Saturday or Sunday.

Counting in council areas in England will take place on Friday, and throughout the weekend in some areas.

Doncaster is likely to be the first mayoral race to be announced - potentially early on Friday morning - with the rest following later in the day and over Saturday and Sunday.

Twelve of the counts for the 39 police and crime commissioners being elected in England will not begin until Monday.

How to follow the results on the BBC

The BBC News website will have all the results as they are announced, with live results, and live pages with the latest reaction and analysis from our correspondents.

The BBC's Election 2021 results programme will kick off at 09:00 BST on Friday and run until 22:00 BST on the BBC News Channel and BBC iPlayer.

It will also be available on BBC Two in the morning and BBC One from 14:30-18:00.

BBC local radio stations will carry results and analysis throughout the day on Friday and into the weekend, with special programmes across the network.