The Duke and Duchess of Cambridge have wished Prince Charles a very happy birthday on their official social media accounts, as he turns 72.
The message, posted on Twitter and Instagram, appears alongside a picture of a smiling Charles.

Normally, the heir to the throne's birthday is celebrated with gun salutes in Green Park, the Tower of London and in other parts of the country.

However, ceremonial gunfire has been suspended amid the Covid-19 pandemic.

The prince's birthday comes near the end of an eventful year.

In March, he contracted coronavirus and travelled to Scotland to self-isolate for seven days after displaying mild symptoms.

At the time, the Duchess of Cornwall tested negative for the virus and self-isolated for 14 days.

The Prince of Wales later said he "got away with it quite lightly". Earlier this month, palace sources told the BBC Prince William had also tested positive for Covid-19 at a similar time to his father.

Prince Charles, who is patron of more than 400 organisations, is the eldest son of the Queen.

He became heir apparent on the death of his grandfather King George VI, when his mother succeeded to the throne in 1952 - when he was just three years old.

He took the title, the Prince of Wales, in July 1958 when he was nine.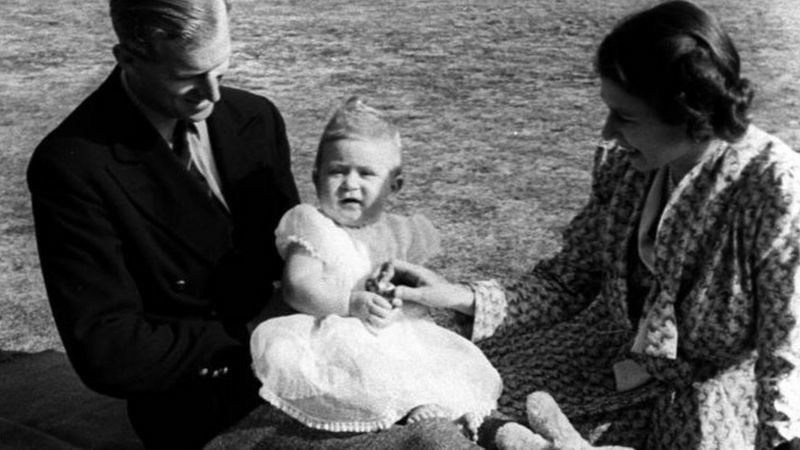 Prince Charles, eldest son of the Queen and the Duke of Edinburgh, was born at Buckingham Palace on 14 November, 1948

Now 72, Prince Charles is grandfather to the Duke and Duchess of Cambridge's three children - George, Charlotte and Louis, as well as Archie, the young son of the Duke and Duchess of Sussex who live in California.

The official Twitter account for Charles and the Duchess of Cornwall later thanked people for their birthday wishes alongside an autumnal picture of the prince in his kilt.