The Aurora Borealis could be seen where skies were clear including the Highlands, Moray, Fife and Galloway.
The Aurora Borealis - the Northern Lights - were seen overnight from large parts of Scotland. The natural lights display is connected to activity on the sun.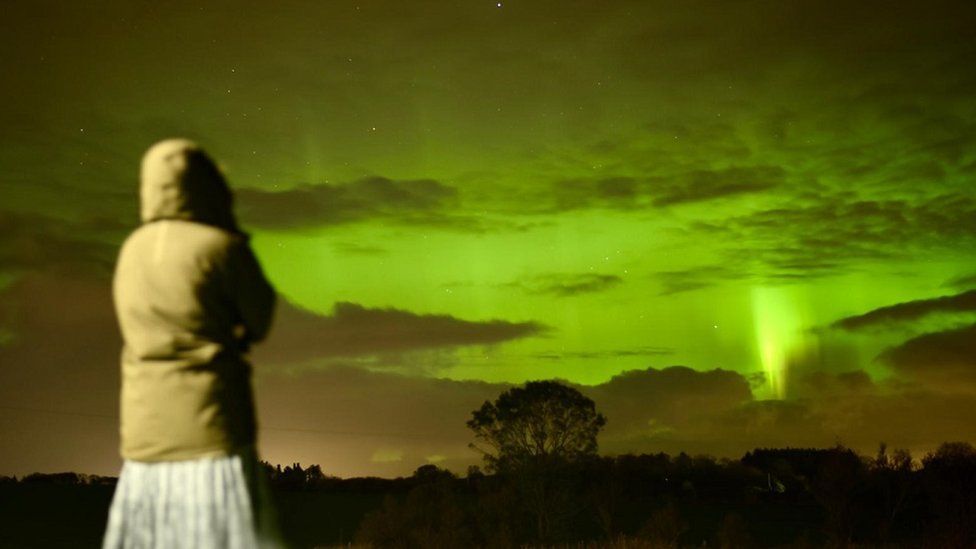 Dawid Gierszewski's image of the Northern Lights which could be visible where skies were clear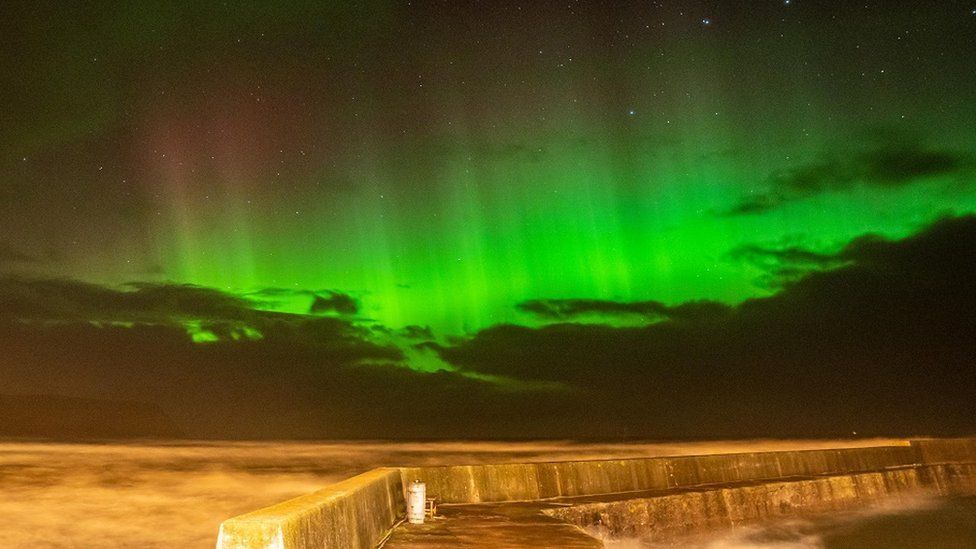 Monika Focht took this image at Pennan on the Aberdeenshire coast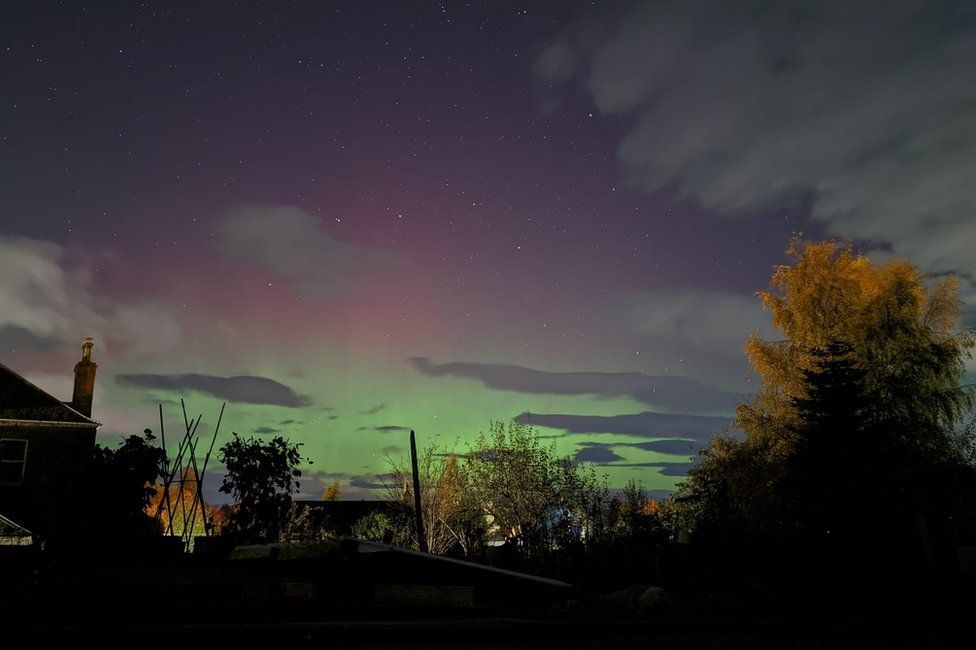 Keir Allen took this image from his garden in Abernethy in Perthshire. "It was quite an aurora," he said.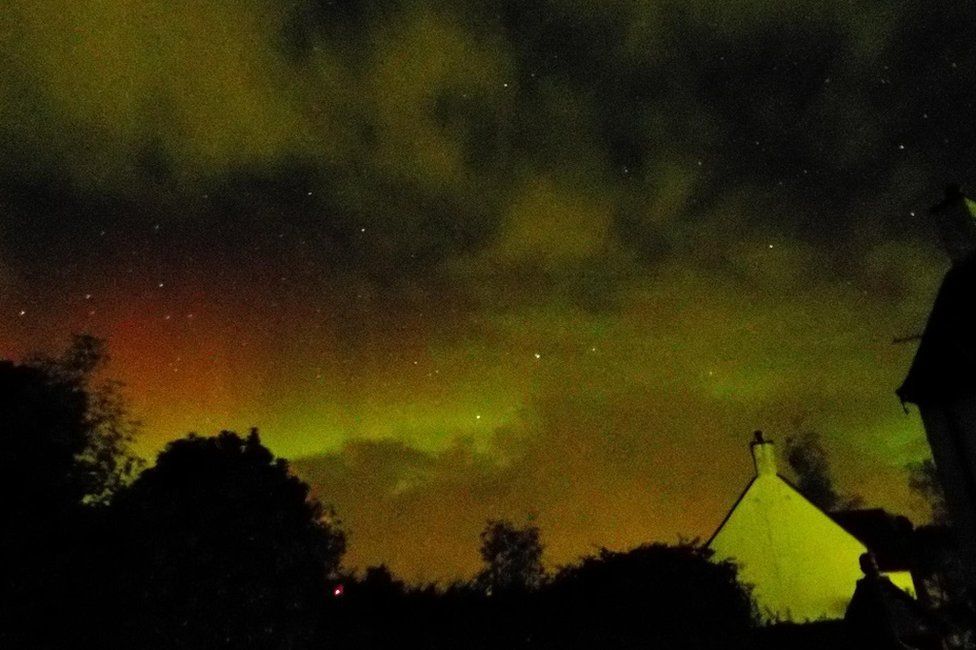 The night sky in Kinloss, Moray, in a picture taken by BBC Weather Watcher Scamp191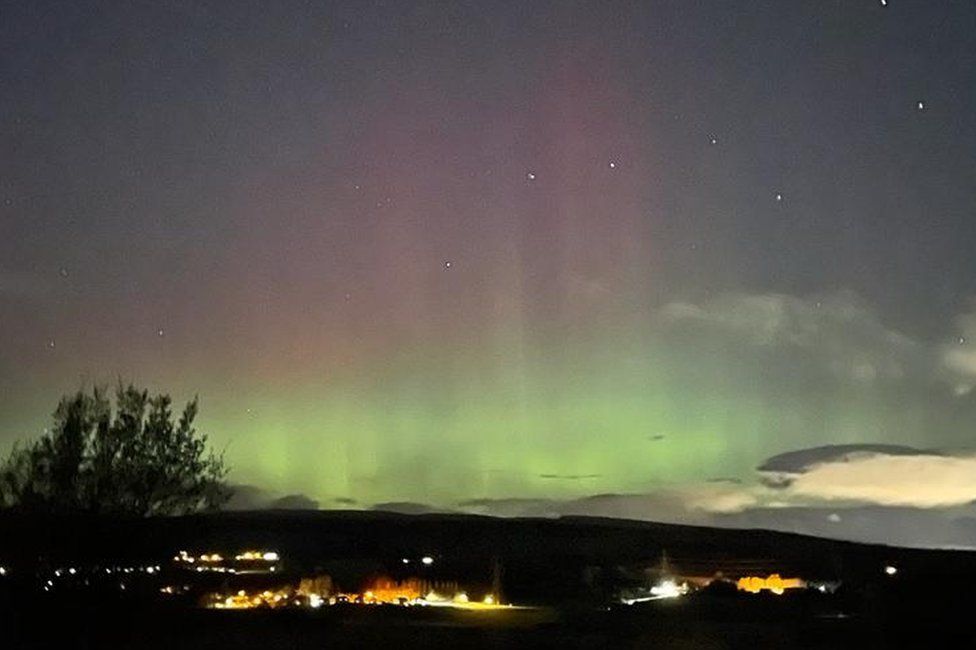 Phil Diamond took his shot from Lanarkshire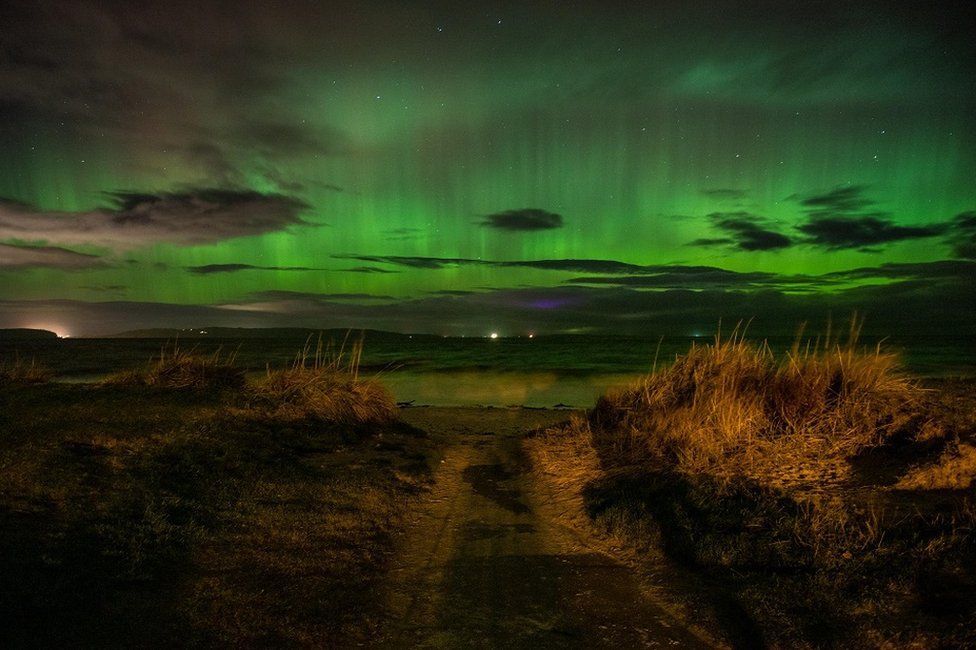 A photograph of the Northern Lights taken at Nairn in the Highlands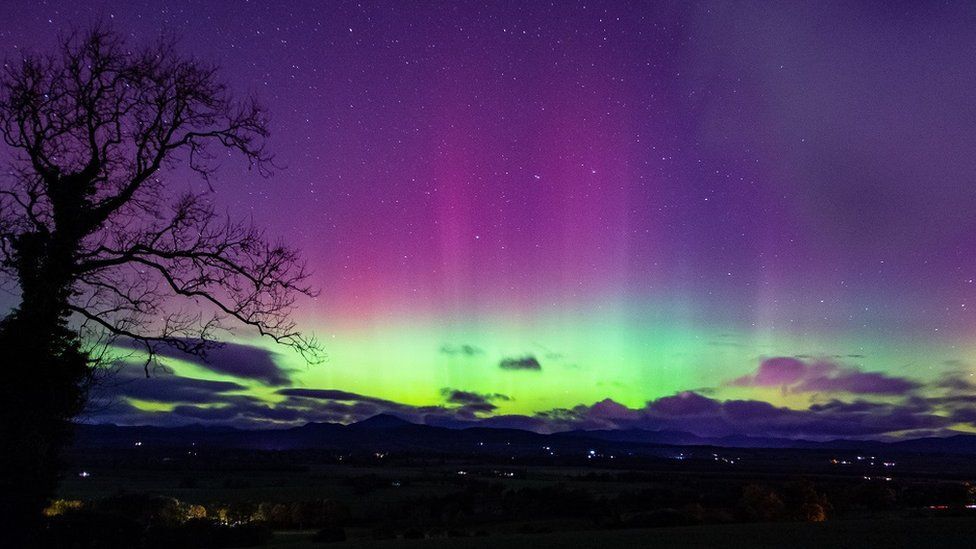 Ross Campbell's image was taken at Arnprior in Stirlingshire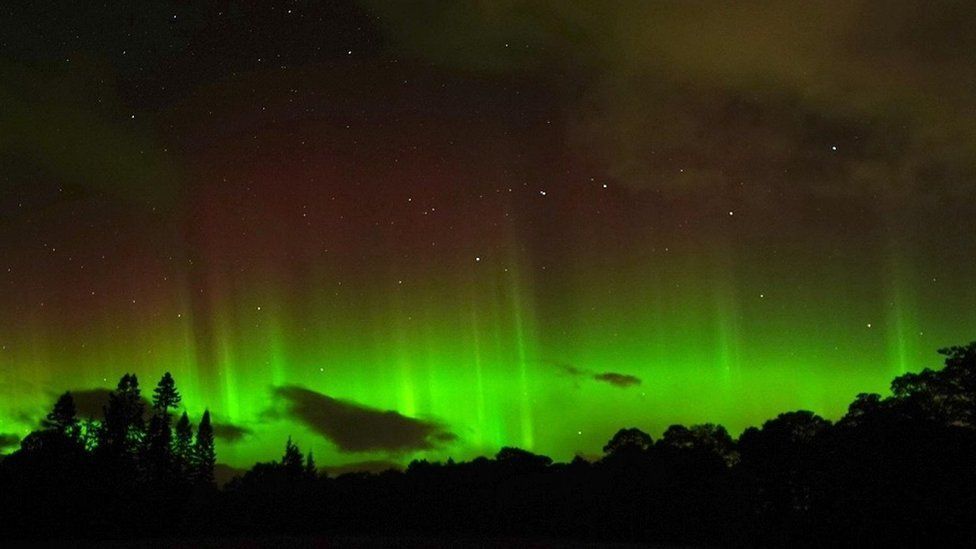 A powerful display seen from Belladrum in the Highlands in a picture by Freck Fraser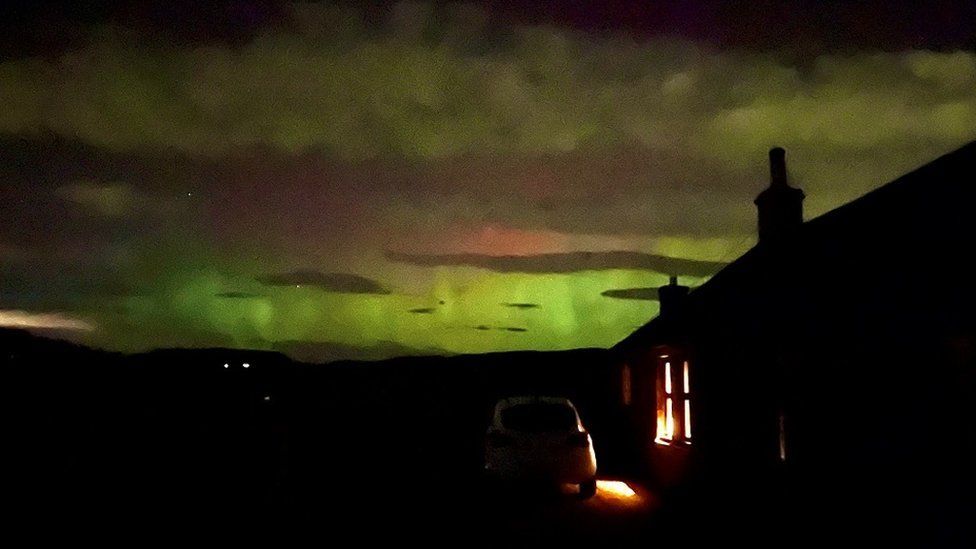 Linda Cockburn said of her shot: "Just a normal Wednesday night in Lindifferon, Fife."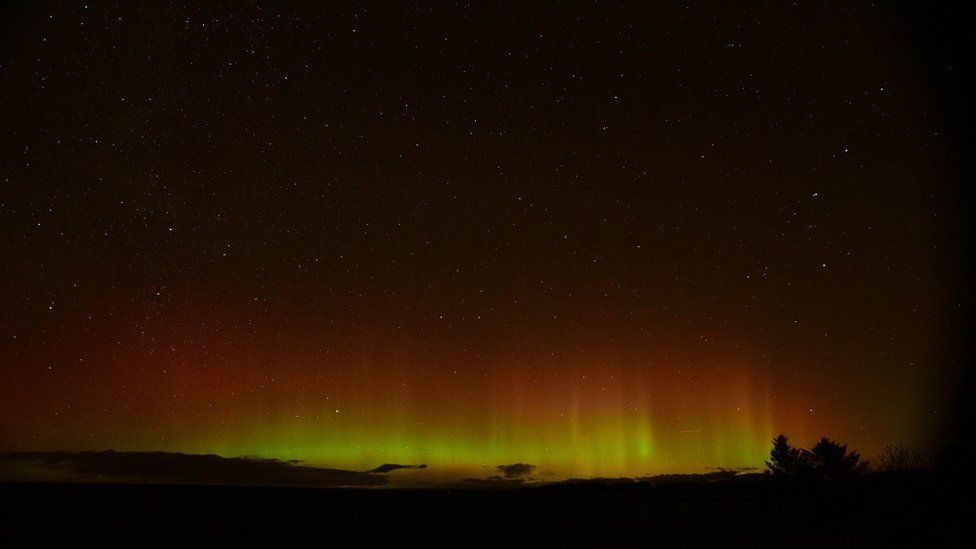 Mike Alexander, of Galloway Astronomy Centre, said: "The aurora resulted from explosions on the sun a few days ago – they arrive a few hours earlier than expected. The image is looking north from Glasserton towards the Galloway Hills."
Irwin McLean took his photograph from a bedroom window in Aultbea in the Highlands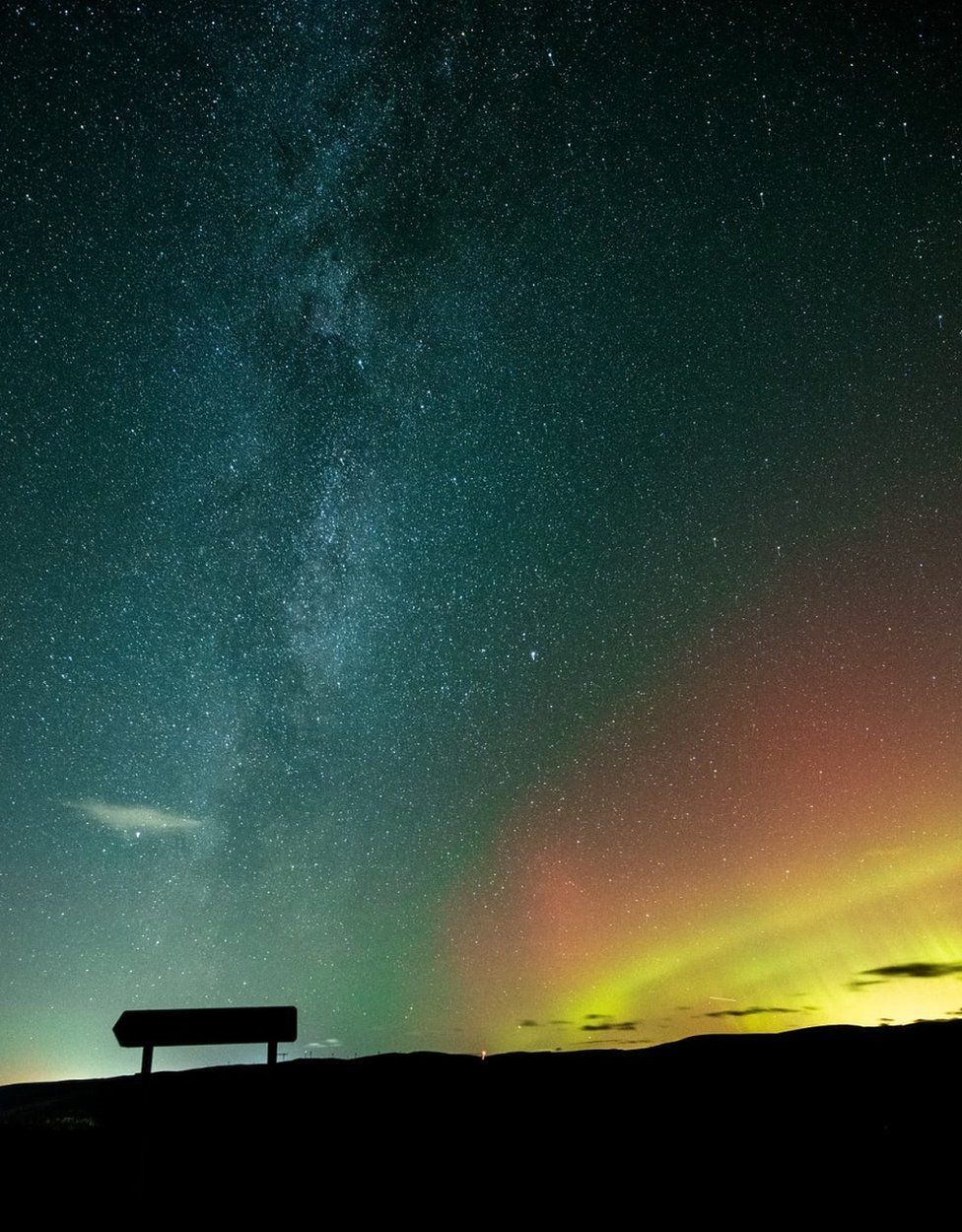 Danny Wilson's photograph from Langholm Moor last of the Aurora Borealis "dancing across the sky, meeting the Milky Way."