A parasport athlete has had her preparations for the Commonwealth Games derailed after her custom-built wheelchair went missing after a flight.
Jess Whyte flew from East Midlands Airport to Amsterdam on Saturday to take part in a basketball tournament.

But on arrival, her £7,000 chair could not be found and is still missing.

Ms Whyte said: "It was made for me, I've trained with it since March, using anything else would be like playing in high heels."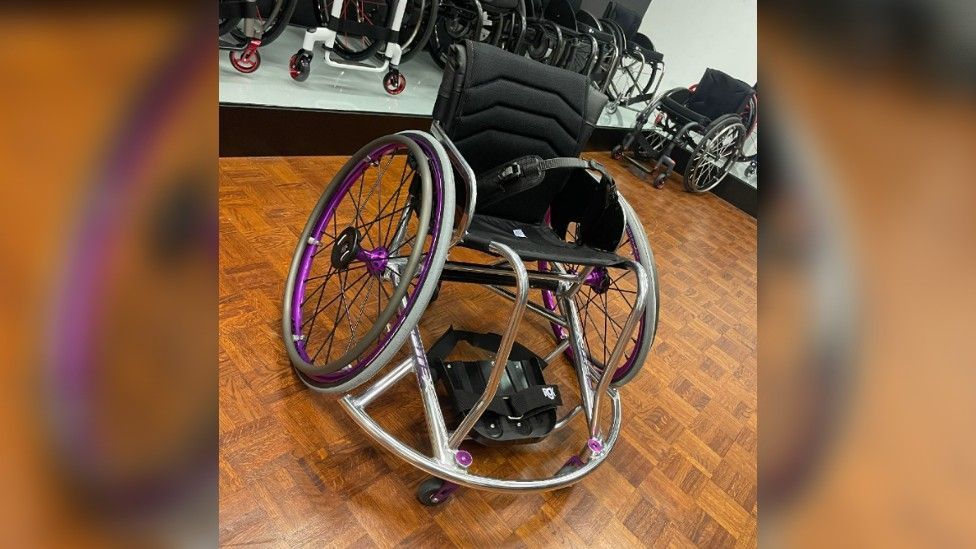 Jess Whyte is due to travel to the games on Tuesday but without her chair

Ms Whyte, 24, is from Manchester but qualifies to play for Scotland through her grandfather.

She is part of the 3x3 basketball team and this is her first chance to play at such a major event.

She said: "The timing just could not have been worse.

"I'm due in the athlete's village tomorrow and I don't have a chair."

For the flight, the wheel and frame were packed separately but when they got to Amsterdam, only the wheels appeared.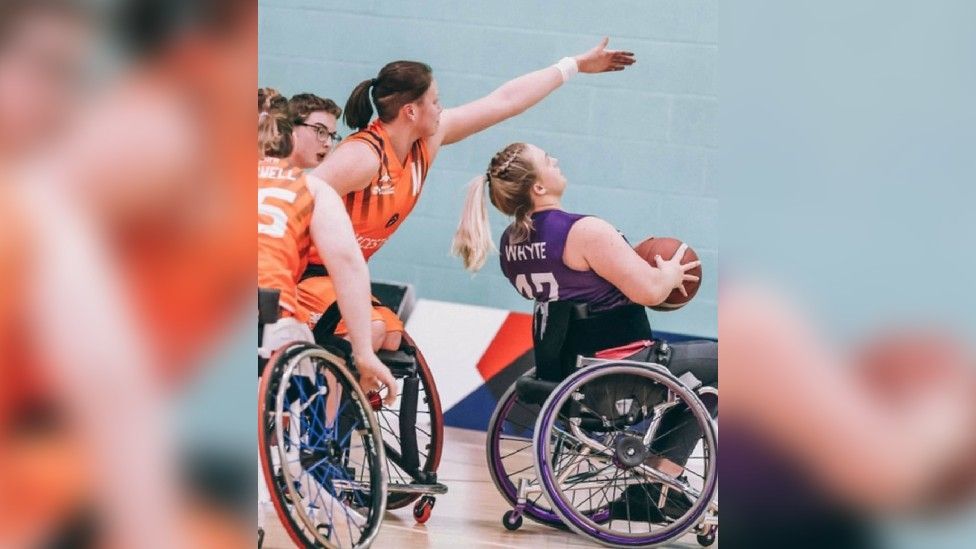 Jess Whyte said the chair was designed for performance and safety

Ms Whyte said: "My suitcase made it, my wheels made it but no frame.

"The tournament was a big part of the preparations for the games, it was the last chance to play against opposition teams.

"It was also out of doors, like at the games themselves, which is very different from the indoor venues I'm used to."

Ms Whyte, who is paralysed from the waist down, said the impact was not just on her.

"It means I can't train properly with my team, which makes it harder for them to prepare.

"I still have my old chair but this one is completely different, it took two months to have it custom built.

"The height, the support, it is specifically for me and a different chair would affect not only my performance but my safety as well."

An East Midlands Airport spokesperson said there was CCTV footage of the wheelchair being loaded onto the flight to Amsterdam.

He added: "We appreciate the concern that this is causing the athlete and, along with the airline's ground handling agent, we are doing everything we can to help find the missing wheelchair."

The 22nd Commonwealth Games in Birmingham will begin on Thursday with the para-sport programme fully integrated into the event.

More than 5,000 athletes representing 72 nations and territories are set to compete in 19 sports and 280 medal events over a packed 11 days.