The Dalai Lama is backing efforts to save a Scottish café inspired by a promise a Tibetan woman made him almost 20 years ago.
Reka Gawa, 39, opened the Himalaya Café in Edinburgh after a chance meeting with the spiritual leader at the Scottish Parliament in 2004.

He asked her to stay in Scotland to promote their culture.

The landlord is now selling the café but Reka, who currently rents it, hopes to buy it to avoid closure.

A spokesman for the Dalai Lama told BBC Scotland he knew about the cafe's work and hoped it would be able to continue.

Reka was brought up in Mussoorie in India and moved to Denmark when she was 13. When she was 22 she moved to Edinburgh and got a job at the Scottish Parliament.

"I served the Presiding Officer George Reid coffee every morning," she told BBC Scotland.

"And one day he said did I know the Dalai Lama was coming later that day and would I like to meet him as he knew I was Tibetan."

She rushed home to put on her best traditional Tibetan dress, a blue chupa.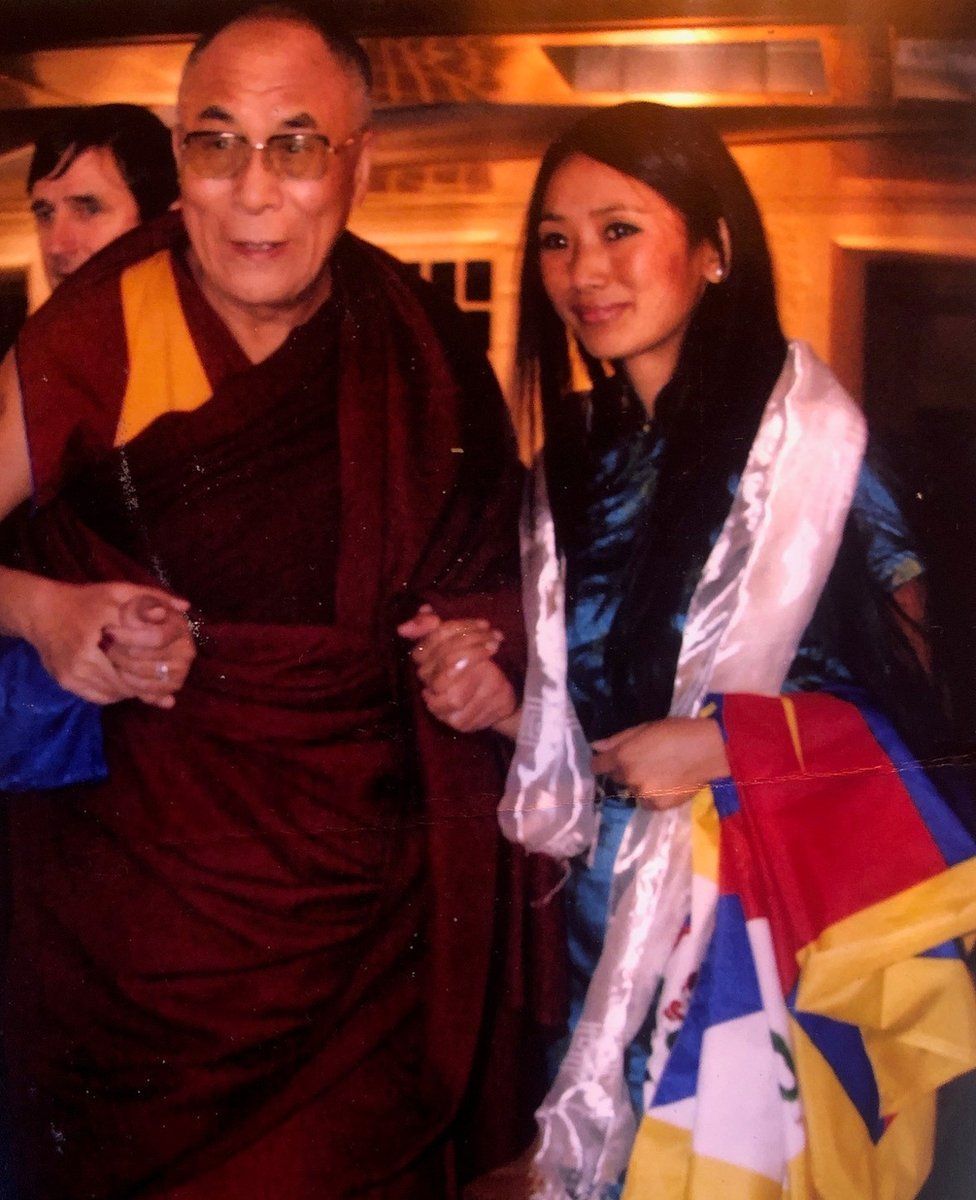 She said: "I was so excited and happy and nervous to meet him in person as I had only seen him in photographs and I called my parents in India to tell them.

"I waited for him in the lobby and then I could see him coming towards me and my heart was beating very fast, I was crying and tears were rolling down my face.

"Then suddenly he was standing next to me and he was holding my hands to comfort me because I was crying, they were tears of joy."

The spiritual leader asked her where she was from and how long she had been in Scotland.

She said: "He said he wanted to give me some advice that it was very important to promote the Tibetan culture.

"I promised him I would stay here in Scotland and that it would be my first priority. It was like a dream."

Who is the Dalai Lama?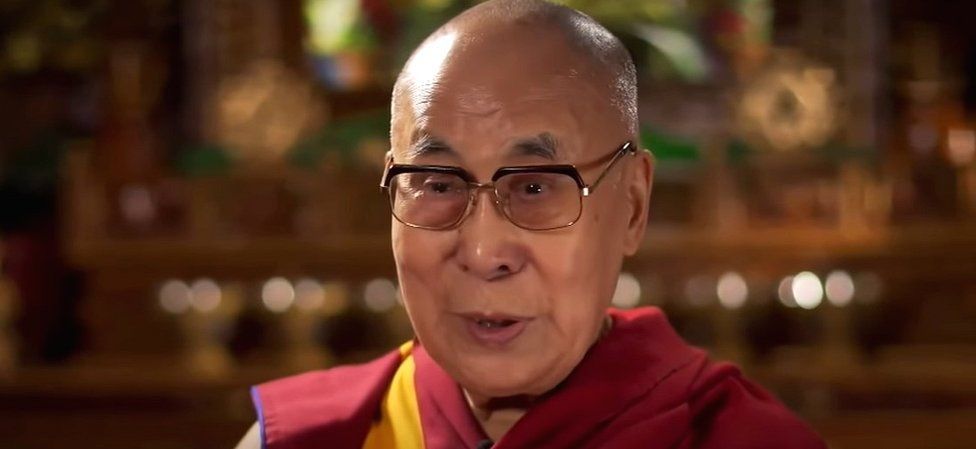 * The Dalai Lama is the head monk of Tibetan Buddhism and traditionally was responsible for the governing of Tibet, until the Chinese government took control in 1959. Before 1959, his official residence was Potala Palace in Lhasa, the capital of Tibet.

* According to Buddhist belief, the current Dalai Lama is a reincarnation of a past lama who decided to be reborn again to continue his important work, instead of moving on from the wheel of life.

* The name Dalai Lama means Ocean of Wisdom.

* After the death of a Dalai Lama it has traditionally been the responsibility of the High Lamas of the Gelugpa Tradition and the Tibetan government to find his reincarnation.

* The High Lamas search for a boy who was born around the same time as the death of the Dalai Lama.

* It can take around two or three years to identify the Dalai Lama, and for the current, 14th Dalai Lama, it was four years before he was found.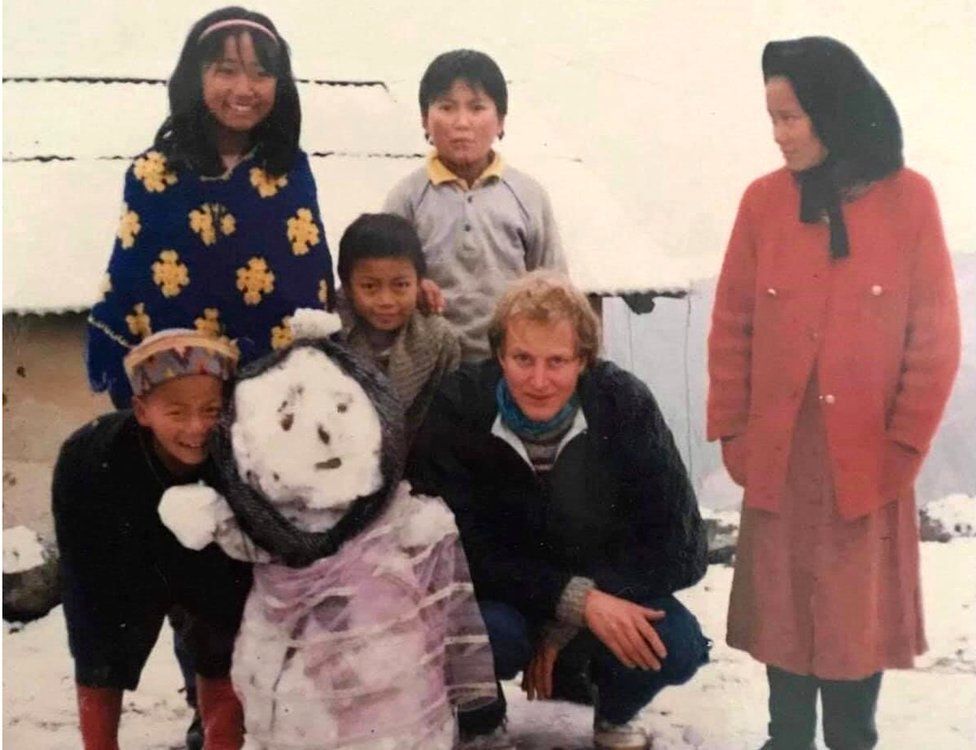 Reka decided she would find a way to open a Tibetan café in Edinburgh with a meditation room.

In 2006, she left her catering position at the Scottish Parliament, and she established Himalaya Café in South Clerk Street in 2007.

She said: "I was walking in Newington and I saw a 'to let' sign in the window. When the owner showed me inside I couldn't believe what a mess there was but I felt a strong feeling, a calling, and I knew I had to find a way to get the deposit so I could fulfil his Holiness' wish."

With help from friends she renovated the café.

She said: "They all did the work in exchange for food from me. If you have a good intention in your heart then good things happen."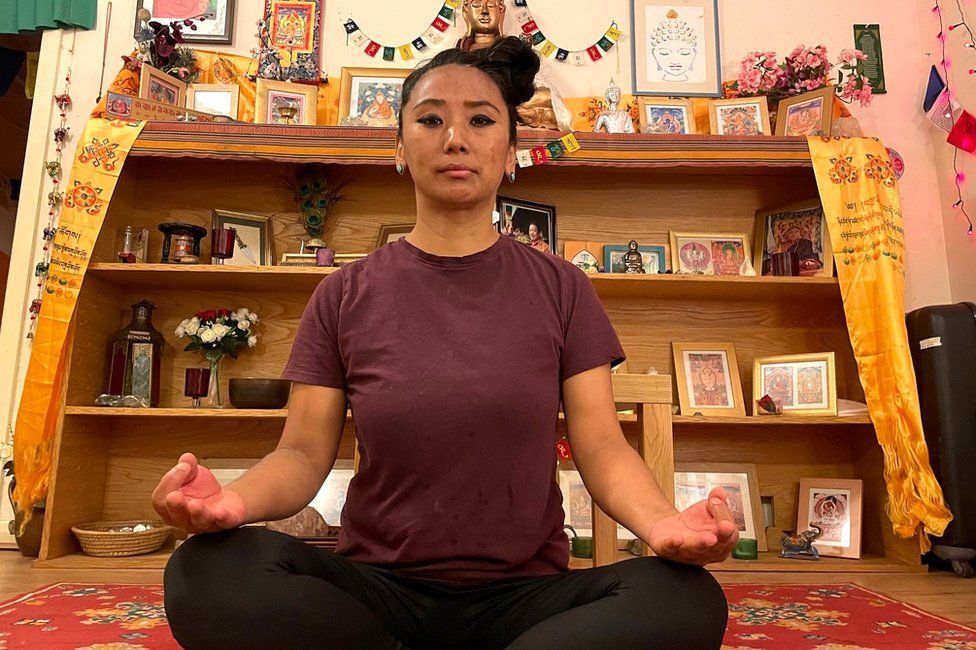 The building which houses the café is now being sold as the landlord wants to retire.

Reka said he had given her first refusal to buy the shop. She has taken out a bank loan and also borrowed money from her family and friends, but still needs to raise more by 1 December.

Sonam Tsering Frasi, representative of the Dalai Lama in northern Europe, Baltic states and Poland, said the spiritual leader knew of the café and Rekha's work to promote Tibetan culture.

He added: "I appreciate it very much that Reka has been promoting Tibetan culture in Scotland for many years and would like to see her cafe business uninterrupted, providing the taste of Tibetan food and tranquillity to the Scots in Edinburgh."

Reka added: "I would feel sad if I couldn't save the cafe. It's my life's work and I want to keep my promise to His Holiness."