More of Wales' Covid-19 rules could change over the next few weeks from being legal requirements to government advice, according to a Welsh minister.
Mick Antoniw said Wales was "moving to a stage where we are having increasing normality" but that ministers and officials would evaluate data ahead of the next review on 15 July.

All legal restrictions are expected to be lifted in England on 19 July.

And the SNP government is aiming to do the same in Scotland on 9 August.

With no date set in Wales, the Conservatives have accused the Welsh government of being "stuck in lockdown mode".

Responding to reports on Sunday that England will move into a period without legal restrictions, where the public will have to exercise "personal responsibility", Andrew RT Davies MS, the leader of the Conservatives in the Senedd, tweeted: "It's time for Welsh government to provide clarity on Wales' route to normality."

A further 535 people have tested positive for coronavirus, according to latest data published by Public Health Wales.

Counsel General Mr Antoniw told the BBC's Politics Wales programme the Welsh government's "current thinking is that we have obviously an increase in the level of infections, but we have less hospitalisation out of that".

"We want to maximise the vaccination rates still further, and then around the 15th or 16th of July, we'll have a review, and we'll consider what further easings can be taken within the data that we actually have," he said.

"Setting a date has its own problems because, if you're saying you want to achieve these certain things on this particular date... it is still always dependent on what the latest information is in respect of the infection rates.

"We are certainly moving in the direction of a much greater normality.

"But the pandemic is going to be with us for some time," he added.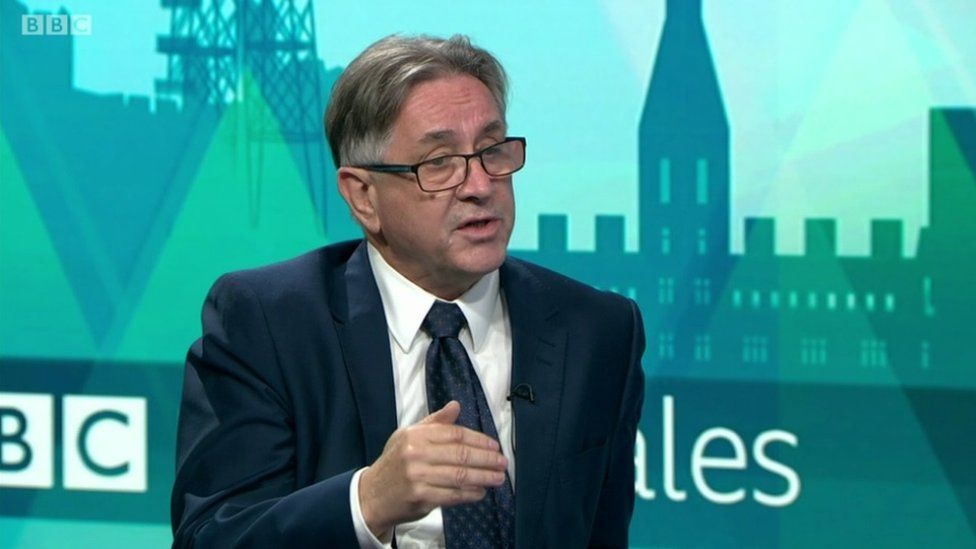 There have only been minor changes to the rules in Wales since 7 June after the first minister announced a pause in a bid to reduce daily hospital admissions and allow time to vaccinate more people.

Ministers had considered permitting more indoor mixing, allowing more people to attend indoor events and reopening ice skating rinks, before deciding to hold off.

In Wales, people are currently able to meet in private homes if they are in an extended household with a fixed set of other homes, unlike in England where six people from any household can meet.

Nightclubs remain closed, as they do across the UK, while limits on social distancing and how many people can meet outside remain.

The restrictions will be reviewed the week starting 12 July, with any further lifting due to be announced by the first minister towards the end of the week.

Asked on Politics Wales if he foresaw big changes to the rules in Wales during that review, Mr Antoniw said: "I certainly would envisage a shift in the way in which we assess risks, that we look at things differently.

"We look at how much more can be done on the ground by way of guidelines and advice because, clearly, we're moving to a stage where we are having increasing normality.

"But it's got to be something that's based on the reality of the fact there are still risks out there.

"So, over the next week or so, all that data's going to be evaluated.

"We'll take advice from the medical officers and from the scientists, and then we'll work out basically what is the best next step forward in terms of moving towards that greater normality.

"But also in a way that doesn't put people at risk," he added.