The country has been through a year-long "epic of endurance and privation" since the first coronavirus lockdown, Prime Minister Boris Johnson has said.
But "step by step, jab by jab", the nation is on the path to "reclaiming our freedoms", he told a news briefing.

Speaking a year after tough Covid restrictions were introduced, Mr Johnson thanked people for their "courage, discipline and patience".

Earlier a minute's silence was held with parliaments across the UK pausing.

Some of the country's most famous landmarks including the London Eye, Wembley Stadium and Cardiff Castle were lit up in yellow after dark, while people shone lights from their doorsteps to signify a "beacon of remembrance" at 20:00 GMT.

Notable buildings taking part include Cardiff Castle and Belfast City Hall, while churches and cathedrals are tolling bells, lighting thousands of candles and offering prayers.

Mr Johnson told a Downing Street briefing that "at the right moment" a permanent memorial to those who had died from coronavirus would be built, and that the whole period would be commemorated.

He also praised the heroes of the past year, including NHS and social care staff, shop and transport workers, the police and armed forces.

It comes as a further 112 deaths were reported within 28 days of a positive test, taking the total by this measure to 126,284, while a further 5,379 people tested positive for Covid, according to the latest government data.

The prime minister said the pandemic would be something he would remember for the rest of his life and described it as a "deeply difficult and distressing period" in history.

"For month after month, our collective fight against coronavirus was like fighting in the dark against a callous and invisible enemy - until science helped us to turn the lights on and gain the upper hand," he said.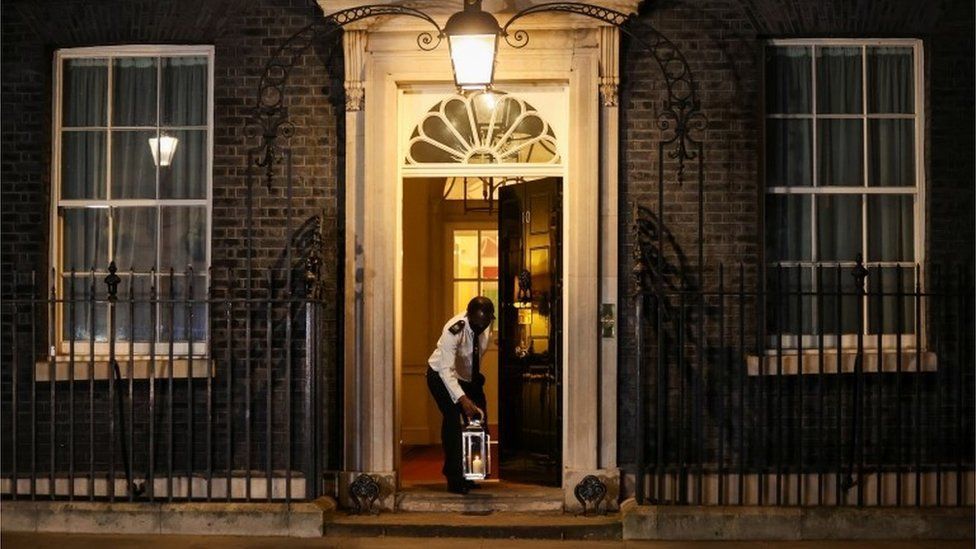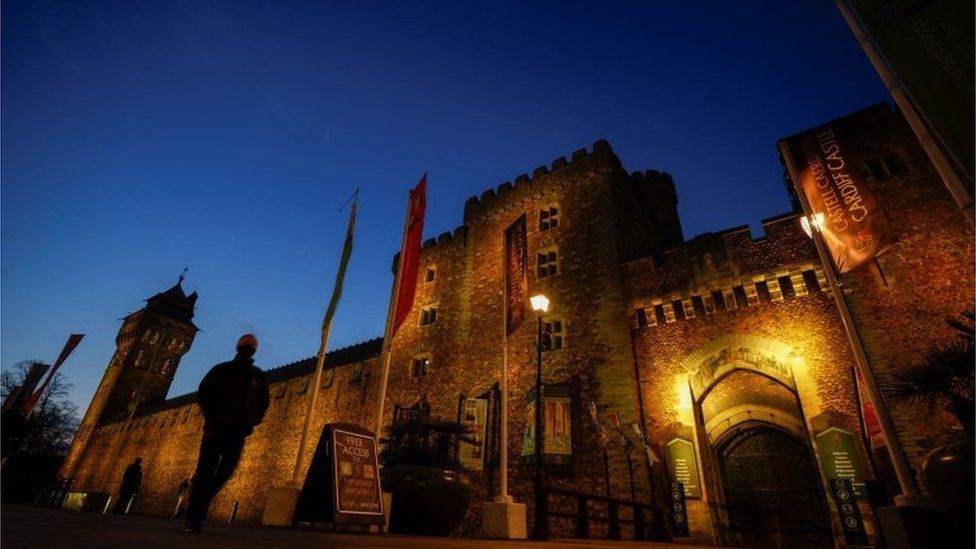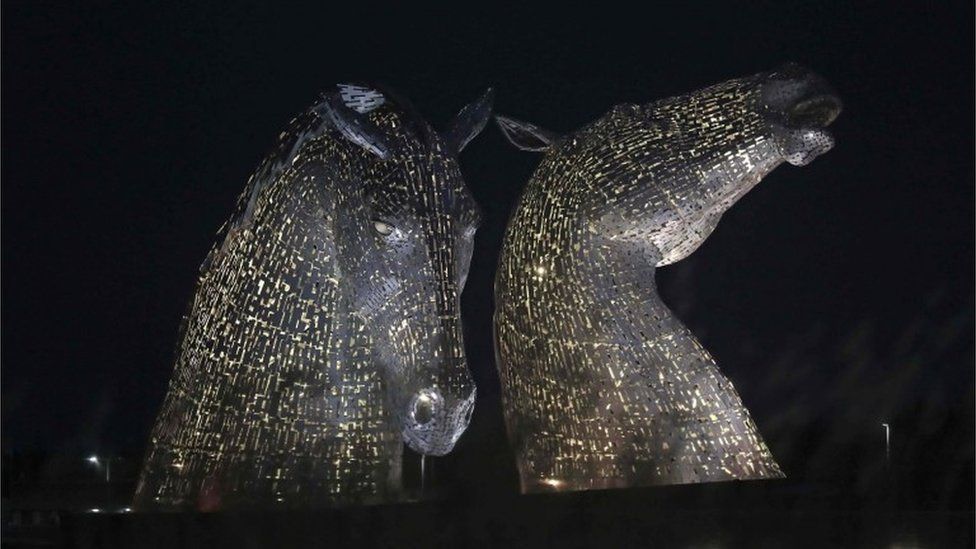 But he warned the country must be "very wary" of a potential third wave, saying there were "distinct signs" of one in Europe.

The prime minister said he hoped to be able to say more on travelling abroad from England on 5 April - a week earlier than a taskforce into the issue had been scheduled to report back.

England's chief medical officer Prof Chris Whitty warned there would be "bumps and twists on the road", possibly including the emergence of more new variants.

However, he said a "wall of vaccinated people" would significantly reduce the ratio between the number of cases and the resulting death toll.

As of Monday, more than 28.3 million people have received a first vaccine dose, with more than 2.3 million having had a second shot.

But deaths in the UK have fallen below the five-year average for the first time since the summer, with experts putting the drop down to the end of the winter wave of Covid deaths, lockdown and the vaccine rollout.


The vaccination programme is going well, but once again we are being reminded of the threat of a third wave.

Both the prime ministers and his senior advisers made reference to it.

With restrictions lifting, cases are likely to go up - although there is hope the change in seasons will help limit those rises.

Over half of people are vaccinated, but that still leaves many millions susceptible.

Some will be in the vulnerable groups - either because they have chosen not to take up the vaccine or because it has not worked.

That means people will still die just as they do from flu each year.

In a bad winter, there can be more than 20,000 flu deaths.

Modelling suggests that with the vaccine rollout and a careful lifting of restrictions there could be 30,000 Covid deaths by summer 2022.

But the government's advisers made clear there really is no other option, saying there is "close to zero chance" of zero Covid for a virus that spreads so easily, often undetected because so many do not even develop symptoms.

The challenge now is managing that risk.

Asked what he wished he had done differently, Mr Johnson said the "biggest false assumption" during the pandemic was over asymptomatic transmission which led to "real problems that we then had to work very, very hard to make up the ground".

He added that no "previous government" had envisioned such a novel disease, while chief scientific adviser Sir Patrick Vallance said having adequate testing at the beginning of the pandemic would have made a "big difference".

Timeline: How did the UK lock down?

16 March 2020: The public are told to avoid non-essential travel and social contact and to work from home where possible

18 March: Schools are told to close from 20 March until further notice, except for the children of keyworkers and vulnerable pupils

20 March: Restaurants, cafes and pubs are told to close

23 March: The prime minister announces the first national lockdown, telling people they will only be allowed to leave their homes for limited reasons. Non-essential shops are told to close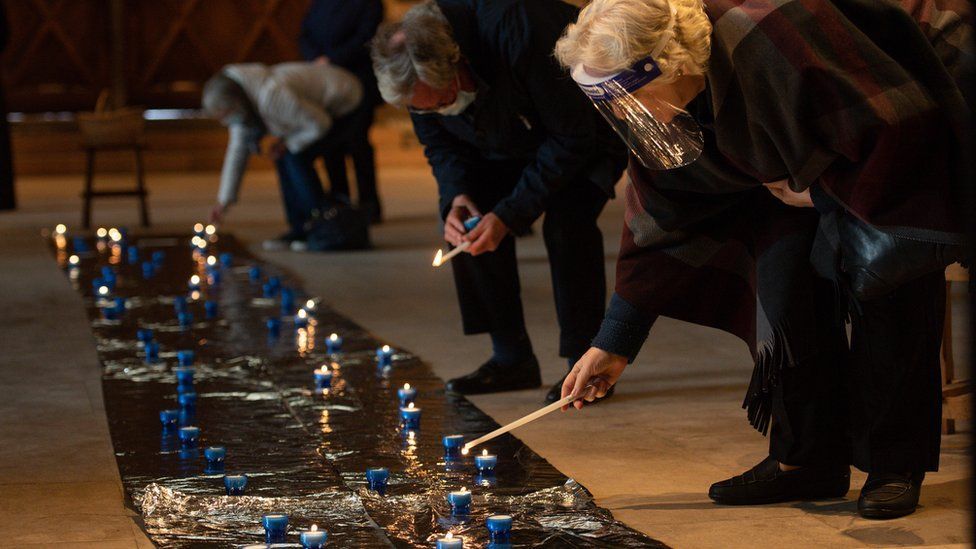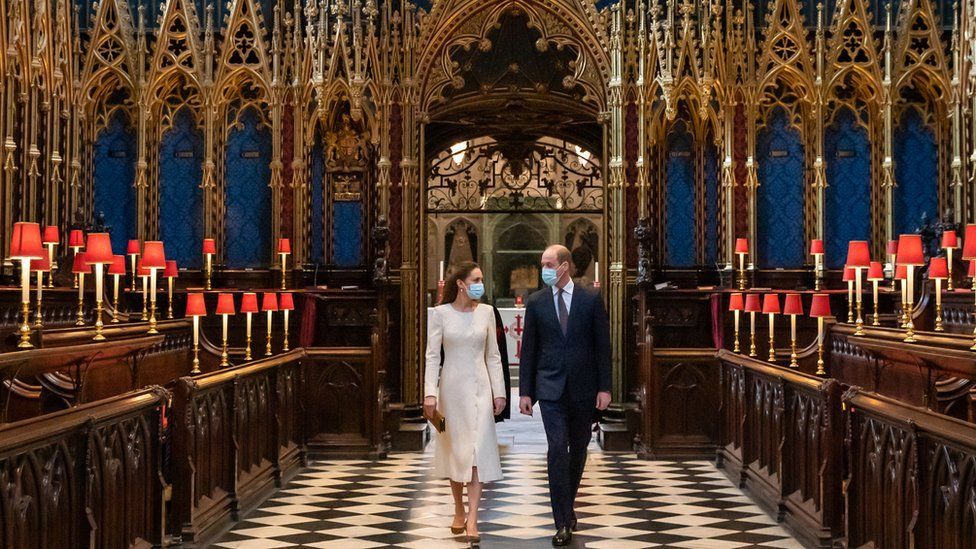 Earlier, the Queen marked the milestone by sending a bouquet of flowers to St Bartholomew's Hospital in London, where the Duke of Edinburgh recently had surgery for a pre-existing heart condition.

A message along with the flowers read: "As we look forward to a brighter future together, today we pause to reflect on the grief and loss that continues to be felt by so many people and families, and pay tribute to the immeasurable service of those who have supported us all over the last year."

Scotland's First Minister Nicola Sturgeon paid tribute to health workers, telling Holyrood the nation had been reminded "just how much we owe to their dedication, expertise and compassion".

First Minister Mark Drakeford praised the Welsh public for uniting "in the darkest of times".

Northern Ireland's First Minister Arlene Foster said it had probably been the "toughest year in living memory", while Deputy First Minister Michelle O'Neill said it had been a "huge challenge".