The government's Covid test scheme to prevent workers having to self-isolate is a "pointless solution" because it excludes supermarket workers, according to the boss of the Iceland chain.
"It's only depot and factory workers so it only fixes half the supply chain issue," Richard Walker told the BBC.

Smaller food delivery firms have also complained they still do not know if they qualify for the new scheme.

Daily testing for some critical sectors in England was launched on Monday.

The government's move came after several industries warned of staffing shortages caused by 10-day isolations after people were "pinged" - identified as having had close contact with someone who has Covid.

Mr Walker said that there is "plenty of stock to go around" but that his staff are having to work "very hard to keep the show on the road", with the problems of the driver shortage and staff having to isolate.

"There's a lot of red tape in getting these testing centres set up, it's a nightmare so with three weeks to go, in my view, it's simply not worth the effort."

He said Iceland had still not received any information regarding additional testing centres for its depot workers and that the plans "feel a bit like spin".

So far, over 200 testing sites have started testing critical workers, who are exempt from self-isolation, according to figures from the Department of Health and Social Care (DHSC).

It said 800 sites were currently being set up, and it expected these to be in use by the end of the week if all the organisations take up the offer of testing.

In total 2,000 sites are expected to be up and running by the end of August. However, from 16 August, anyone in England who is fully vaccinated - and unvaccinated under-18s - will be able to take PCR tests instead of self-isolating if they are pinged.

Similar rules come into force in Scotland from 9 August - and in Wales from 7 August.

Sainsbury's said on Tuesday that the daily contact Covid testing was now up and running at three of its depots. While Morrisons said of its largest depots, three would be included in the initial 15 priority testing sites.

Morrisons said it was in the process of contacting staff who have been double vaccinated and pinged to see if they would like to move to a daily testing regime, which is voluntary.

Fewer Iceland staff are being pinged now and Mr Walker said with the entry to peak holiday season and all of their sick pay used up, "it feels to me like potentially they're starting to delete the app en masse, in numbers that they weren't previously doing, and to be honest who can blame them."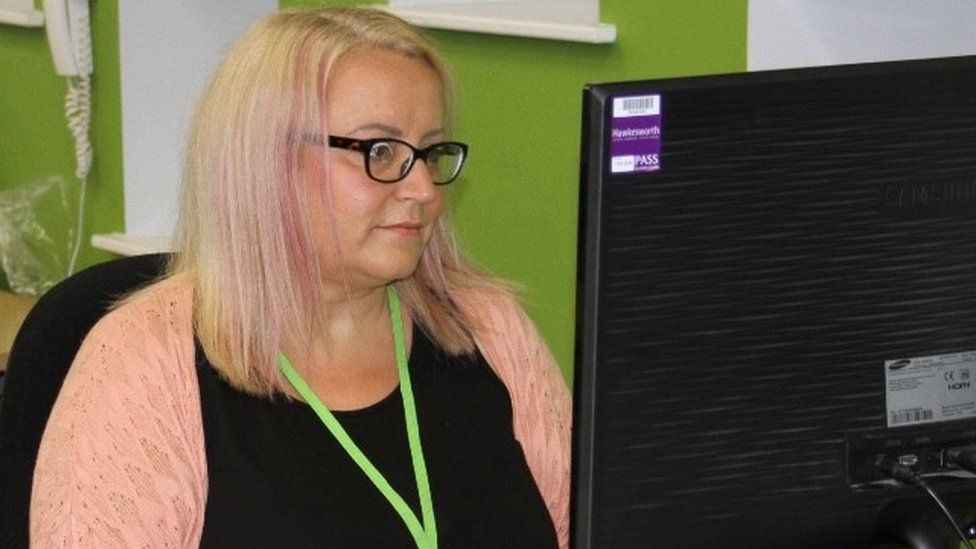 Krissy Fremont from wholesalers Birchall Foodservice, which delivers food to schools, hospices, care homes, restaurants, hotels and cafes, also said the Burnley-based company was "completely in the dark".

"There's still a total lack of detail," she told the BBC.

On Monday, the government said organisations were being contacted by NHS Test and Trace so they could mobilise sites this week to test up to 10,000 food service staff.

But Birchall Foodservice said it had not received any communication about whether they are included in the scheme.

Ms Fremont, who has had to fill in for isolating staff by doing driving shifts herself, said she had "absolutely no certainty" that the company was able to use the scheme or its testing facilities.

She has emailed the government for clarification, but so far has only received an automated response.

Manchester based fish, meat and poultry traders J& B Wilde is also struggling with staff shortages and has not been contacted by the government about the scheme.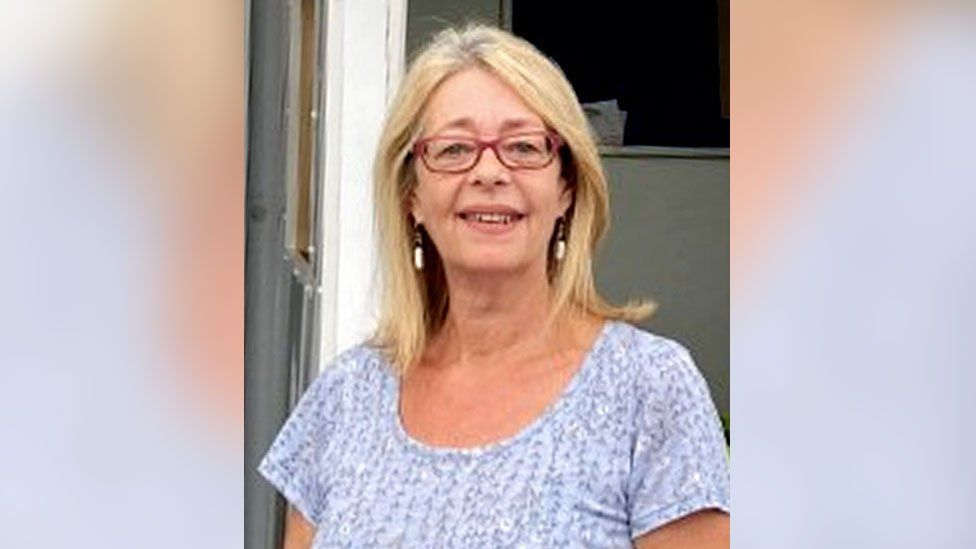 Owner Mariella Gabbutt told the BBC two of her 18 employees had to isolate after being pinged by NHS Test and Trace and had to take holiday pay.

"Both cut chicken so if they had both been pinged at the same time, I'd have had to close the chicken room," she explained.

Four other businesses she trades with have closed because of Covid and the problems with driver shortages which have also increased her delivery costs by 25%.

"If you're self-employed you just can't afford to have 10 days off, it would close the business," Ms Gabbutt added.

The chief executive of the Federation of Wholesale Distributors, James Bielby, told the BBC the scheme was "not really an option" for some smaller businesses for whom supervised on-site testing was "not a practical solution."

"It requires a commitment of staff and space which would be very onerous for them and will be a challenge for Cash and Carry depots for example," he said.

Smaller wholesalers can apply for specific exemptions for fully-vaccinated individual members of staff in critical roles, but there might be a 24-hour delay in hearing back whether they can do so.

"The delay in giving them access to the scheme means more expense, more food wasted if it cannot be delivered, and more small businesses having to turn customers away," Mr Bielby added.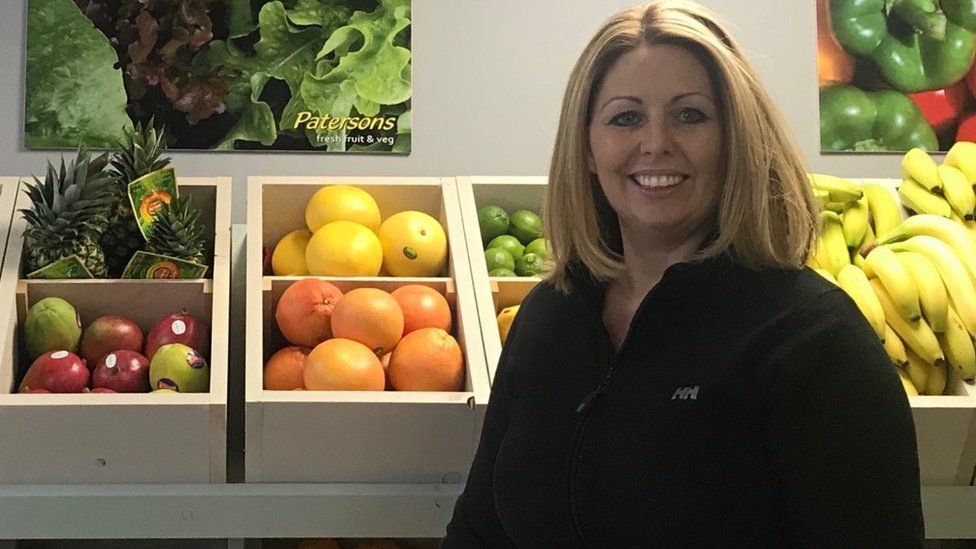 Jayne Paterson, owner of Paterson's Fruit and Veg, which supplies care homes and restaurants in Cumbria and South Scotland, also says she is yet to receive any clarification or information from the government.

"We've been able to manage our own isolating staff but we've been losing customers from their staff having to isolate - which costs us £800 a week in lost sales to each restaurant we supply."

"I'd like to think the daily testing will keep going as it's what is allowing us to trade but we're still finding it very tough," she added.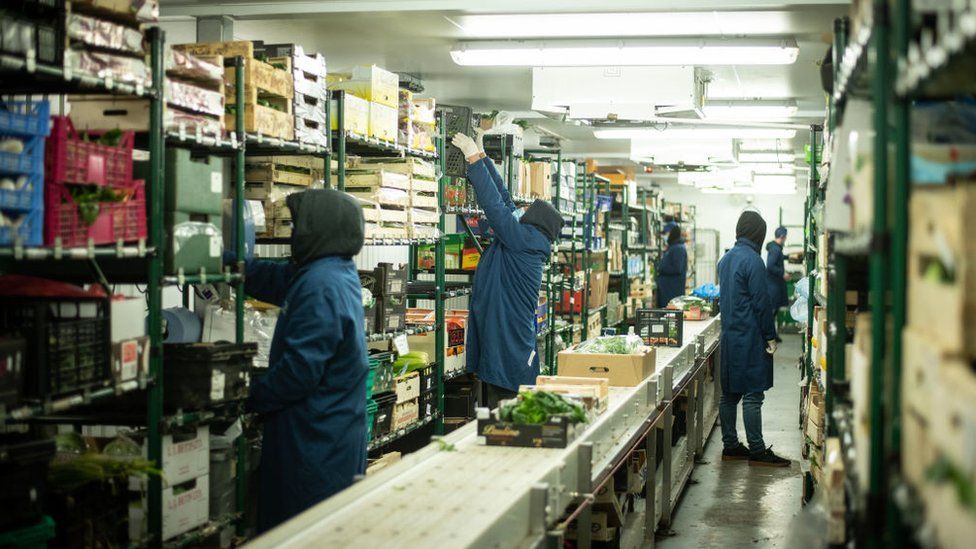 Shane Brennan, chief executive of the Cold Chain Federation, told the BBC that the scheme was "very limited."

"We now know how to get into the exemption scheme but you have to jump through a lot of hoops and be able to set up a sophisticated testing operation at your site."

"To do that with just three weeks before the isolation rules end feels like a very long way from exemptions that could have made a proper difference earlier on," he added.