Nightclubs say government plans to only let people with Covid passports into venues are "chaotic and surreal".
The government has said people's Covid status will be a condition of entry for clubs and some other indoor venues by the end of the month.

But industry figures say there are still lots of unanswered questions and little information about how clubs are supposed to enforce the rules.

The government says it will provide more details soon.

Michael Kill is from the Night Time Industries Association and says it's "almost surreal" that ministers expect venues to be ready for the changes when they still don't have answers to many questions.

It's not clear, for example, exactly which venues will be affected - the government says it's nightclubs and other places where large crowds gather.

At the moment, people can get an NHS Covid pass by having two jabs, proving they're immune to the virus, or showing a recent negative Covid test.

Festivals, gigs and other large events have been using QR code scanners to check people's NHS Covid passes before letting them into events.

But clubs say they need to be sent scanners and to train up door staff if that's how it's going to work for them.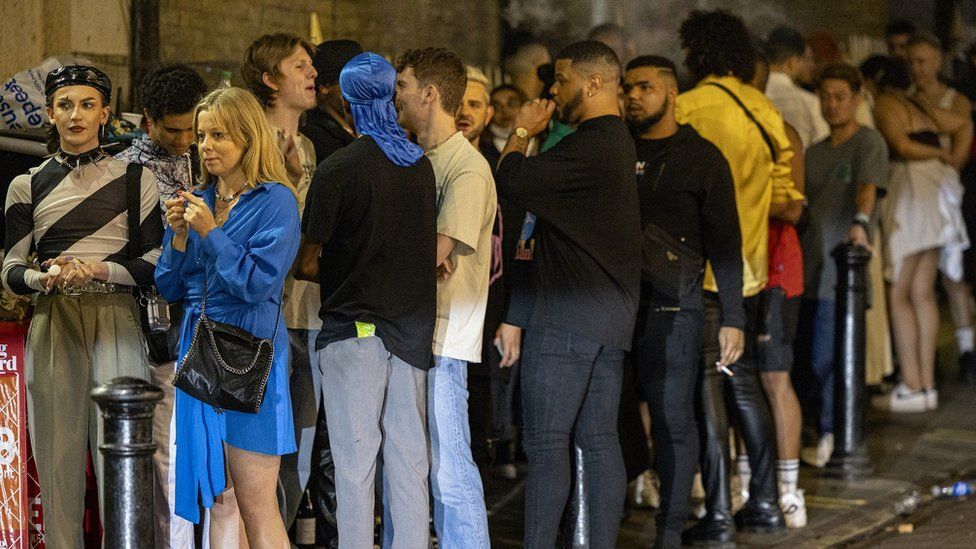 Aaron Mellor, from Tokyo Industries, says he's had "no indication" from the government about what the process of checking Covid passes would involve.

Michael Kills adds: "Staffing, technology, everything's got to be put in place. So it's a real concern that they're leaving this 'til the last minute.

"It's just so little so late for something which is quite a considerable impact on our sector - way too little too late in terms of information and communication.

"There's so much work to do in terms of defining who and what needs to be done... the list's endless, so for me it's surreal that we're sat here in the second week of September, and we're still guessing."

The government argues that the NHS Covid pass will ensure the economy will stay open.

A spokesperson told Newsbeat: "As the prime minister said, we reserve the right to do what is necessary to protect the public and reduce transmission of the virus, including mandating the NHS Covid pass in certain settings.

"We are working closely with organisations that operate large, crowded settings, where people are likely to be in close proximity to others outside their household, to encourage the use of the NHS Covid pass."

But some MPs, including those in Boris Johnson's Conservative Party, have criticised the idea of making it mandatory to get a vaccine to go clubbing.

Radio 1 Newsbeat tried to get clarity from the government about whether or not it's considering altering the requirements for clubbing, so that only fully vaccinated people will get in - and not those who have tested negative, or proven their immunity.

The government didn't provide an answer.

Scotland's government is planning similar requirements to those in England, but there's growing opposition to the idea of Covid passports.

In Wales there are no plans for them and Northern Ireland is yet to decide what to do.