New legal restrictions on businesses to help control the spread of Covid-19 have taken effect in Scotland.
Firms are now legally required to take measures to minimise transmission amid concerns about the Omicron variant.

Shops and hospitality outlets have to work to reduce crowding and queueing, erect screens and barriers and enforce the wearing of face masks.

Scottish ministers have offered £100m of support to firms, and called on the UK government to provide more funds.

First Minister Nicola Sturgeon warned on Thursday that further restrictions on "high risk" sectors may be unavoidable.

Omicron is expected to be confirmed as the dominant strain of Covid-19 in Scotland on Friday, with Ms Sturgeon saying this would "drive an even more rapid increase in cases".

The first minister said the new variant was spreading "exceptionally fast", warning that health services could be overwhelmed and that "many people will become severely unwell and die".

Scots have been urged to limit social interactions in the build-up to Christmas, meeting with no more than three households at a time, and people have been encouraged to postpone work parties.

This advice has not been backed up in law, as happened earlier in the pandemic, although Ms Sturgeon said people should not view it as being "optional".

However, new curbs have now come into force for business owners and the operators of shops and hospitality venues.

From a minute past midnight on Friday, businesses are required to "have regard to guidance" from the government, and to take "reasonably practicable" measures to minimise the spread of the virus.

These include "measures which limit close face to face interaction and maintain hygiene" by changing the layout of premises and avoiding bottlenecks in entrances and corridors.

Specific guidance for the tourism and hospitality sector has also been published, urging premises to revert to table service where possible, managing queueing areas so that customers can remain at least a metre apart, and to consider introducing one-way systems to "reduce the pressure on pinch points within premises".

Hospitality outlets had voiced concerns about a wave of cancellations after people were urged to defer Christmas party plans, with claims the industry has already taken a £1bn hit.

The Night Time Industries Association warned of "mass business failures and bankruptcies", while TV chef and restaurant owner Nick Nairn said "really strong leadership" was required with people in the industry "starting to come apart at the edges".

'No light at the end of the tunnel'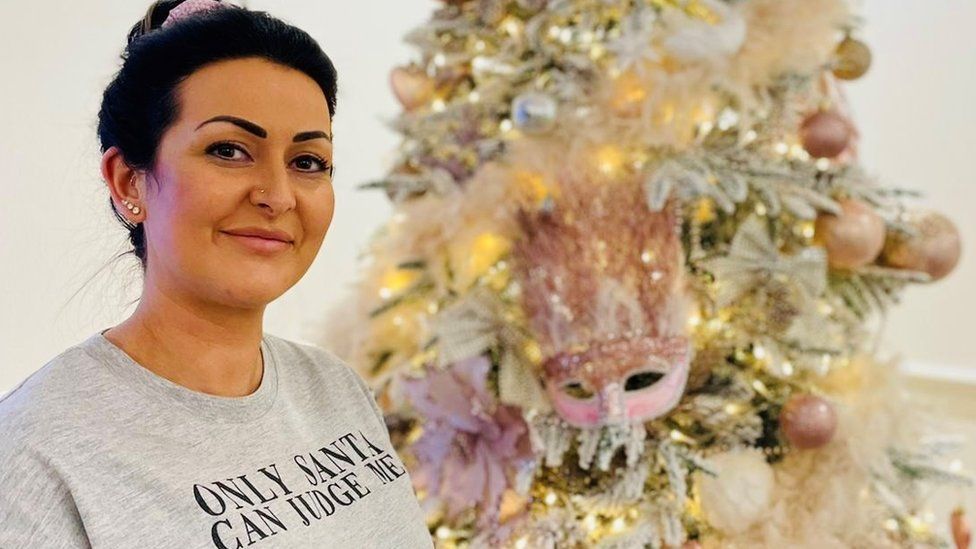 Business operators across a range of sectors have been hit by recent advice to cancel Christmas parties and restrict social gatherings.

Beautician Alana Forrest, owner of Pink Lily in Aberdeen, said: "December is usually our busiest time of the year but since the advice to cancel Christmas parties we've had an influx of cancellations. This week alone we've had 30 that we know of.

"It has a huge impact on business, particularly for the make-up girls. They rely on people going to occasions. All 15 of the staff here are self-employed, so when there's a whole diary cancelled that's a person's wage for the week and there's nothing being put in place to support people.

"The majority of people are cancelling because they don't need things done for their Christmas parties, but also because people are having to self-isolate.

"It felt like we were almost back to normality and it's now a bit of a kick in the teeth again. There's not been any support put in place and because it's not law - it's just suggestions - they don't have to provide any sort of support for our industry. So many people are suffering again and there's no light at the end of the tunnel."

The Scottish and UK governments have become embroiled in a row over funding for business support, with calls for the furlough scheme to be reintroduced.

The Treasury has provided £220m of immediate funding, but Scottish ministers contend that this had been brought forward from next year and had already been budgeted for.

Scottish Finance Secretary Kate Forbes said the UK government should provide £500m immediately to fund grant support for Scottish businesses.

Speaking to the BBC Radio's Good Morning Scotland programme, Ms Forbes did not say whether the Scottish government wanted to close businesses if it secured UK government money - but said it "could not rule out having to go further on any front".

She said: "We know that we can't go further without additional funding - right now businesses are seeing a reduced amount of trade even though it isn't lockdown, so people voting with their feet because of the message to reduce transmission.

"The argument is even if we were to go any further, we would absolutely need greater financial support."

Ms Sturgeon wrote to Prime Minister Boris Johnson on Thursday saying urgent financial help was needed to protect firms from the "economic shock".

The UK government said Mr Johnson would speak to Ms Sturgeon in the coming days, with a spokesman adding that ministers were "working closely with the Scottish government on the shared challenge the new variant poses".

He added: "We've acted rapidly to support and give the Scottish government the certainty to spend additional money in the coming weeks - exactly as they have asked in our discussions - and we will continue to listen carefully as that co-operation steps up."
Nicola Sturgeon: Omicron is spreading "exceptionally fast" in Scotland