Health experts are "resigned" to spiralling Covid cases putting more pressure on health services in the coming weeks, it has been claimed.
Official figures show that, for the week to 3 July, one in 100 people in Scotland had Covid.

That was up from one in 150 and the highest level since early 16 January.

Daily Covid cases appear to have peaked but there are concerns high rates earlier this month will lead to increased patient numbers within weeks.

The latest Scottish government statistics show a seven-day average of 2,781 daily cases, compare with 3,442 a week ago.

Professor Jackie Taylor, who is president of the Royal College of Physicians and Surgeons of Glasgow, told BBC Scotland that "we are in for a very challenging time" as restrictions are further eased.

Prof Taylor said: "There is encouragement if we look at the seven-day data, suggesting things may be beginning to level off.

"But over the next couple of weeks...we will really see the impact of those very high numbers of cases from seven to 10 days ago.

"Clinicians are concerned. They are, I think, resigned to seeing some very high levels of activity in primary and secondary care over the next couple of weeks. They have that sense of 'here we go again'.

"However, I think we are confident it won't be as bad as it was earlier in the year. We're not seeing the kind of impact on hospital services yet that we saw then."

The RCPSG is a member of the Academy of Medical Royal Colleges which has warned the Covid situation will get worse before it gets better.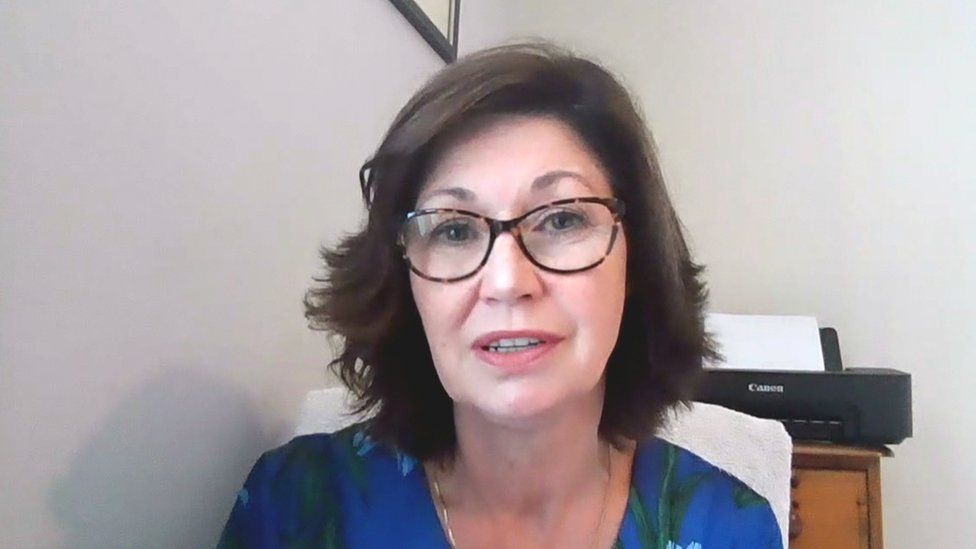 Three hospitals were placed on "code black" status last week, having reached full capacity due to a rise in Covid cases.

NHS Grampian said Aberdeen Royal Infirmary and Dr Gray's Hospital in Elgin, Moray, had postponed all non-urgent procedures.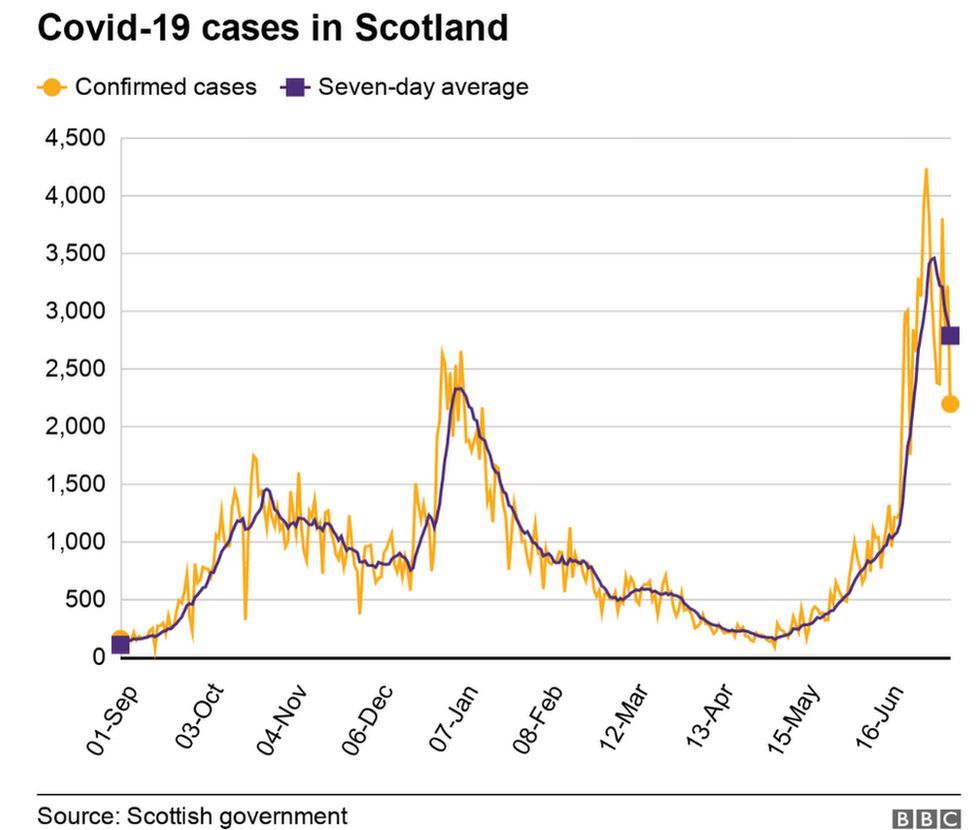 NHS Highland had previously confirmed Raigmore Hospital in Inverness had been put on the same status.

The health boards blamed mounting pressures including staff absences due to self-isolation requirements.

NHS Grampian has warned that clearing the backlog of hospital operations caused by the pandemic will take years and that the current wave of coronavirus cases had left staff "exhausted".

Prof Taylor said hospitals and primary care were already under huge pressure which would only be heightened as case numbers rise.

She said: "Staff shortages are having a big impact in certain health boards, and we may well see more health boards being affected.

"That is simply because we are seeing high rates of transmission in the community and more people being close contacts of someone who has Covid - even if they are double-vaccinated."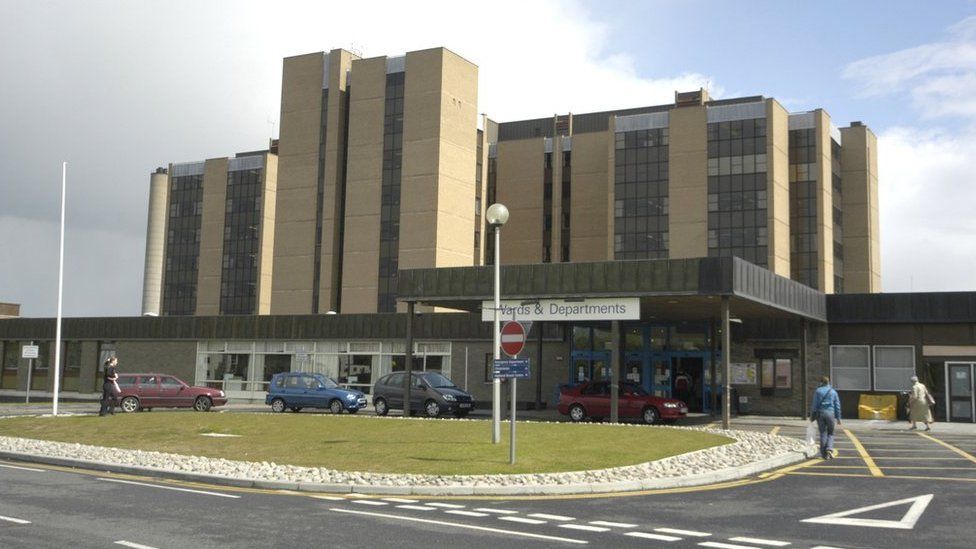 The Scottish Parliament will be recalled from recess on Tuesday for Nicola Sturgeon to announce whether the easing of restrictions will go ahead as planned.

The Scottish government's route map out of lockdown would see the whole of the country move to level zero of restrictions on 19 July, before scrapping most legal curbs altogether on 9 August.

Ms Sturgeon has said her decisions would be based on a careful evaluation of the latest data.

Prof Taylor told the BBC it was key that people continued to behave responsibly, regardless of any relaxation in social guidelines.

She said: "We are concerned that there are misconceptions in sections of the population that the 19th really is freedom day and that we can throw caution to the winds. What we really need do is to encourage people to act in a considerate way.

"We all want to live more freely, more normally, but we need to be very clear about the fact that Covid-19 is very much still in our midst.

"We know cases are rising and we know services are under pressure. So it's really important that the behaviour that we all adopt, whatever happens in terms of relaxation of restrictions, is careful and cautious and considerate."