Sixteen and 17-year-olds across the UK are now being invited to book their Covid vaccine.
GPs in England have been told they can contact this age group, while invites are also being sent out in Wales.

In Northern Ireland, walk-in centres are now open to older teenagers, and in Scotland they can register their interest online.

Meanwhile, new figures show most patients in hospital with Covid in England continue to be unvaccinated.

The opening of vaccinations to 16 and 17-year-olds in England comes amid a drive to encourage young people to get jabbed.

The vaccine's benefits will be promoted to partygoers in nightclubs, including Ministry of Sound and Heaven.

A campaign will also be rolled out across social media channels including Facebook, Instagram, Twitter, Snapchat and TikTok, as well as on radio stations Kiss, Capital, Heart, Sunrise, and TalkSport, urging young adults to get jabbed.

Walk-in centres in England will accept people aged 16 and 17 from next week, but those in that age group are currently unable to book an appointment using the NHS website.

In Northern Ireland people aged 16 and up have begun to get the vaccine.

Elliot Aston, 16, from Newtownards told the PA News Agency it was good his age group was able to get the jab as "we are probably the ones that are out and about the most".

Bethany Holden, 16, who was among the first to receive the vaccine at the SSE Arena in Belfast on Friday, said she was glad to get the jab as she was "more protected and protecting other people as well".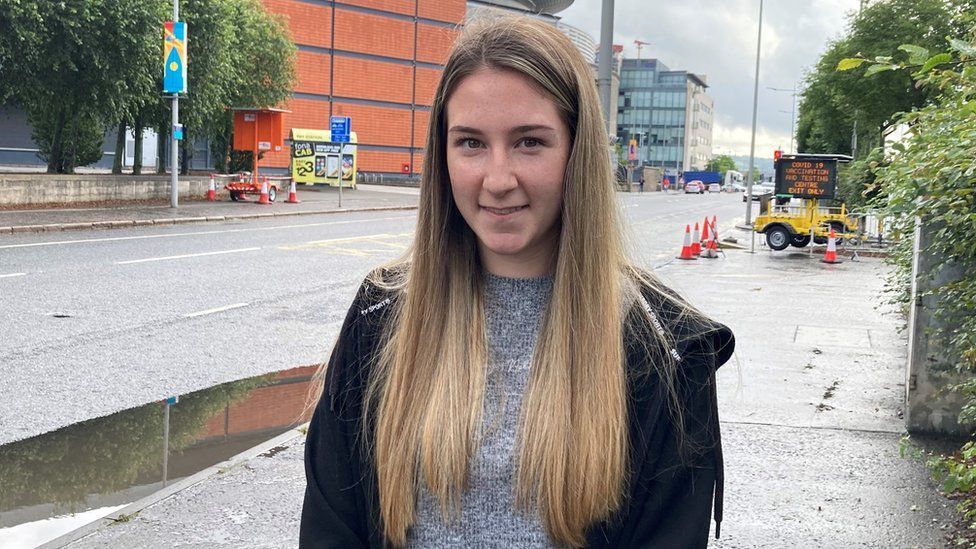 Children aged 12 to 15 who are clinically vulnerable to Covid or live with adults who are at increased risk of serious illness from the virus will be contacted by the NHS and invited for their vaccine over the coming weeks, NHS England said.

Jabs will also be offered to children aged 12 years and over who live with someone who is immunosuppressed, such as those receiving chemotherapy or who have had a transplant, with NHS England saying more than a million children and young people could now get the jab.

Health Secretary Sajid Javid said the vaccines were "building a wall of defence against the virus" and were "the best way to protect people from serious illness".

Since 19 July, 1,467 people have been admitted to hospital with cases of the Delta variant, Public Health England (PHE) said.

Out of these 808 (55.1%) were unvaccinated, while 512 (34.9%) had received both doses.

PHE said: "While vaccines provide high levels of protection, they are not 100% effective and will not stop everyone catching Covid-19.

"As more of the population gets vaccinated, we will see a higher relative percentage of vaccinated people in hospital."

Dr Jenny Harries, chief executive of the UK Health Security Agency, stressed vaccines would not eliminate all risk and it was still possible to become unwell with Covid-19 and infect others.

"It is still vital that we exercise caution, particularly while cases are high," she added.

Some 88.8% of the UK's adult population have now had one dose of a coronavirus vaccine, while 73.8% have had both jabs.

Delta remains the dominant variant in the UK, making up about 99% of cases.


The brunt of Covid in the UK is clearly being born by the unvaccinated.

Only one in ten adults have now not had a single dose of the vaccine, and children rarely become severely ill.

So it is hugely telling when more than half of those in hospital are from the unvaccinated minority.

But this shouldn't be a surprise.

The latest estimate by the UK's Vaccine Effectiveness Expert Panel says two doses cuts the chance of you needing hospital treatment by 95% if you catch Delta.

That's not perfect, vaccines aren't an impenetrable shield; and yes there are still people in hospital who had both jabs.

But the way vaccines are rapidly transforming the pandemic - at least in wealthier countries - is incredible.

On Friday 31,808 new cases of Covid were reported across the UK along with a further 92 deaths within 28 days of a positive test.

Prof Sir Ian Diamond, the UK's national statistician, told the BBC the UK was seeing evidence of a decline in Covid infections across the country.

He said rates were still relatively high in many areas, but he expected to see a "continued decline" over the next four or five weeks.
He warned that he did not think "we're in a position to say we have reached the end of Covid" and said people should not stop showing a degree of caution.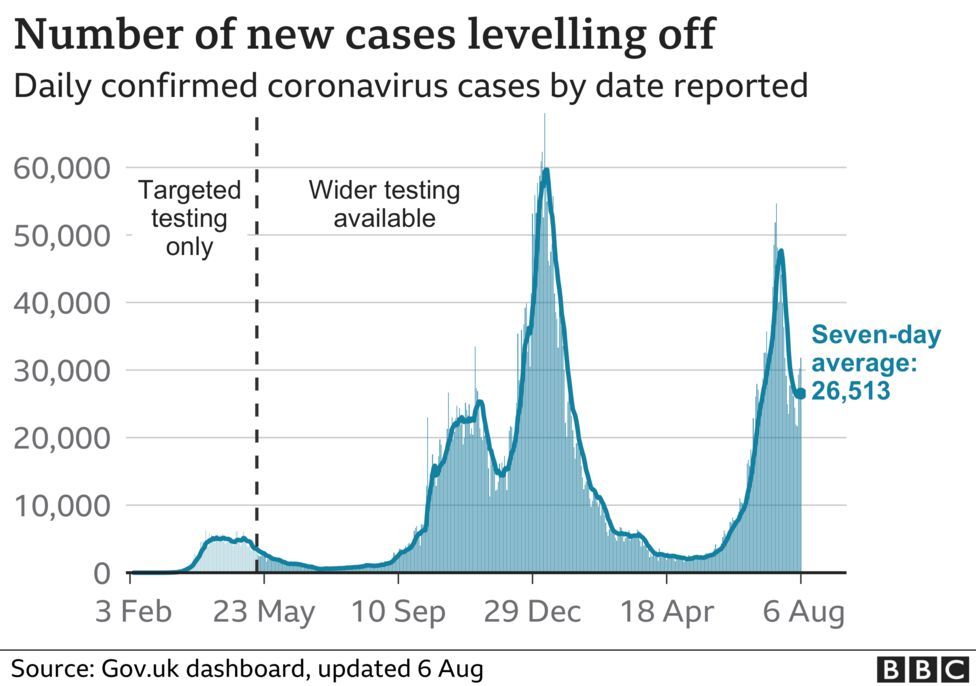 The R number - which represents the average number of people one infected person will pass the virus on to - has also fallen in England to between 0.8 and 1.1, according to the latest government figures.

Last week it was estimated as between 1.1 and 1.4.

When the R number is above one, the number of cases keeps increasing.