The Queen will attend the COP26 climate conference in Glasgow, organisers have confirmed.
The 95-year-old monarch will join world leaders at the event which was originally due to take place in November last year but was postponed due to the Covid pandemic.

It will now be held at the Scottish Events Campus from 1-12 November.

The summit is expected to attract 120 heads of state, including US President Joe Biden.

Others expected to travel to Scotland include Pope Francis and climate campaigner Greta Thunberg.

COP26 president Alok Sharma tweeted that he was "absolutely delighted" that the Queen will attend the summit.

The event comes at a critical moment for the planet.

Earlier this month a major scientific report warned of increasingly extreme heatwaves, droughts and flooding, and a key temperature limit being broken in just over a decade.

The UN's Intergovernmental Panel on Climate Change first major review of the science since 2013 was described as a "code red for humanity".

Leaders from 196 countries and around 20,000 accredited delegates are expected to attend COP26.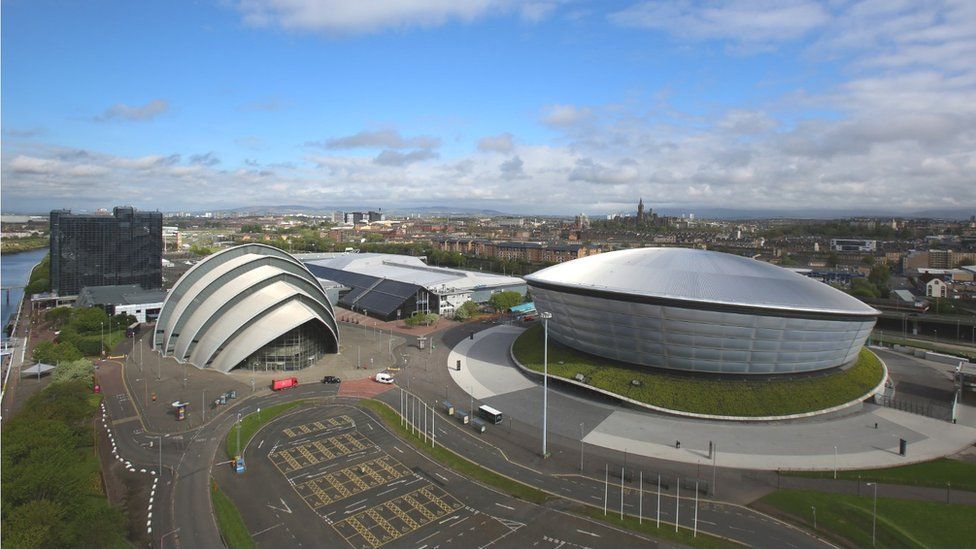 They will discuss whether enough has been achieved since 2015's landmark Paris climate agreement.

They agreed to try to keep temperature increases "well below" 2C (3.6F) and to try to limit them to 1.5C. But many scientists say efforts have fallen far short and temperature increases could reach 3C.

Amid concerns over Covid the UK has even offered to provide vaccines to delegates.

The summit will also be the focus of an unprecedented security operation.

About 10,000 officers from across the UK will be deployed each day during the conference, which Police Scotland said was "the most complex and complicated" event ever staged in Scotland.

'Risk is clear'

Earlier this month, the main architect of the Paris climate agreement said the summit should be a hybrid event with some negotiations happening virtually.

Christiana Figueres told BBC Scotland that some form of in-person conference would still be needed if the talks were to be a success.

Meanwhile, Prime Minister Boris Johnson has said there will be no downgrading of ambitions ahead of COP26.

This includes an end to coal power generation by 2030 and the planting of millions of trees around the world.

Mr Johnson added: "We need to stop the world gaining another 1.5C.

"The risk of that is clear. The way to do that is for countries to move to net zero."