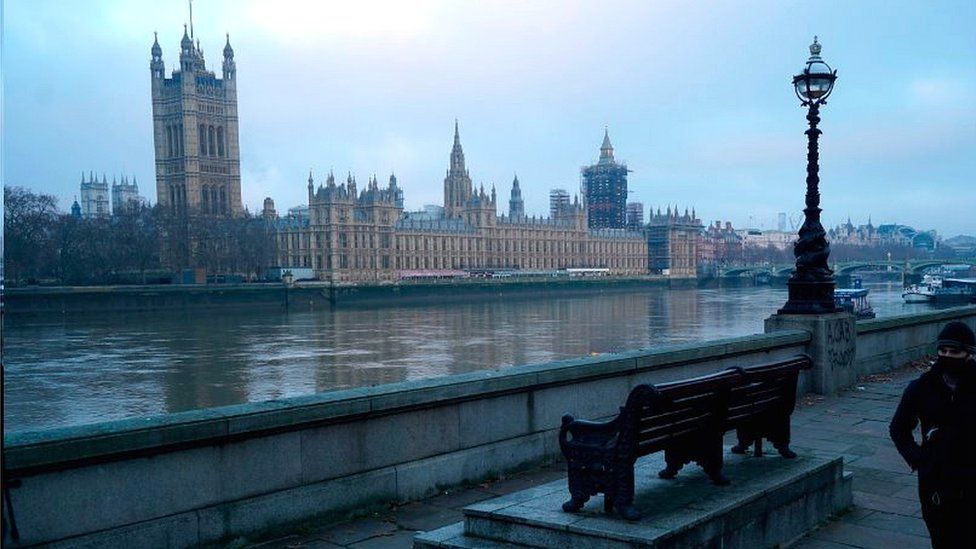 Commons scraps English votes for English laws
MPs have scrapped a system that gave English MPs a veto over laws only affecting England.
The government's motion to remove the English votes for English laws procedure in the Commons was approved without the need for a formal vote.

The SNP described it as an "'utter, utter humiliation' for ministers.

But leader of the House Jacob Rees-Mogg told MPs the procedure had "added complexity and delay to the legislative process".

English votes for English laws - known as Evel - was introduced in 2015 by former Prime Minister David Cameron following the Scottish independence referendum.

It allowed English - and sometimes English and Welsh - MPs to accept or veto legislation only affecting their constituents before it passed to its final Commons stage.

It was an attempt to address the so-called "West Lothian Question" - in which English MPs could not vote on matters devolved to other parts of the UK, but Scottish, Welsh and Northern Ireland MPs could vote in Westminster on England-only matters.

Opening the debate, Mr Rees-Mogg said Evel had "undermined" Parliament and all MPs should be represented equally.

He rejected accusations the move was to appease nationalists and said the government was "trying to restore the beauty and the uniformity of our constitution so that it will work properly".

But some English Conservative MPs raised concerns.

Former cabinet minister John Redwood said "England deserved better" and that it was a "sad occasion".

He said it was the "only modest devolution ever offered to England".

Shadow leader of the House, Labour's Thangham Debbonaire, welcomed the decision to abolish Evel.

She said the procedure "undermines democracy" and helped feed "the SNP's indignation".

Creating two tiers of MP, she added, had done "nothing to preserve the union".

The SNP's Pete Wishart called scrapping the procedure an "utter, utter humiliation" for the government and said it was a victory for his party.