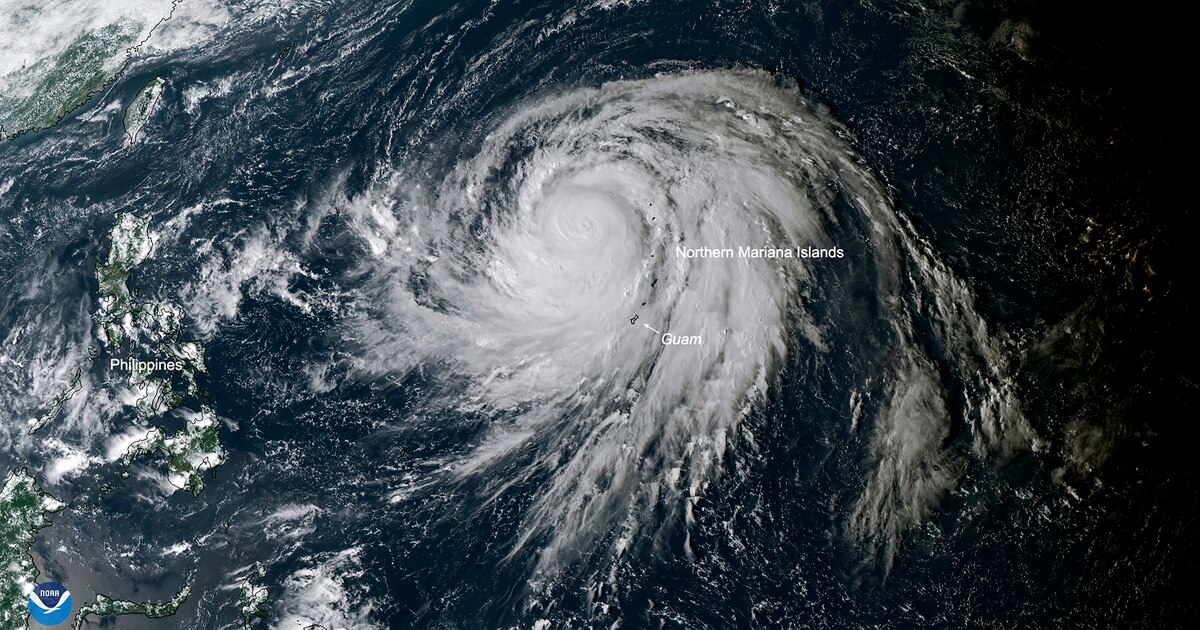 Climate change: Japan Braces for Typhoon Hagibis, With Millions in Its Path
Cancellations were announced as cities, railways and airlines scrambled to prepare for the incoming storm, which is expected to make landfall over the weekend.
A powerful typhoon churned toward Japan on Thursday, grounding hundreds of flights, canceling upcoming matches in the Rugby World Cup and putting millions of residents in Tokyo squarely in the storm's path.

In Tokyo, 1.5 million people live below sea level in eastern parts of the city and meteorologists warned that as many as 5 million people would have to be evacuated if levees in low-lying areas were to be overwhelmed by surging floodwaters.

The transportation cancellations were announced as cities, railways and airlines scrambled to prepare for the storm, which is expected to make landfall over the weekend.

In deciding to cancel the two rugby matches — between New Zealand and Italy in Toyota City and between England and France in Yokohama — the World Cup organizers said they had rushed to develop contingency plans.

In the end, Alan Gilpin, chief operating officer and tournament director for World Rugby, said "it would be grossly irresponsible to leave teams, fans, volunteers and other tournament personnel exposed during what is predicted to be a severe typhoon."

As for a much anticipated match between Japan and Scotland scheduled for Sunday, the organizers said they would decide whether to proceed with the game on Sunday morning.

Japan Rail said it would most likely suspend numerous train routes, including bullet train lines between Tokyo and Osaka. And All Nippon Airways said it was grounding all domestic flights from Tokyo's Haneda and Narita airports on Saturday, when the typhoon is expected to make landfall. Both ANA and Japan Airlines said they would also most likely cancel flights over the coming weekend at other airports throughout the country.

According to the Japan Meteorological Agency, Typhoon Hagibis is on track to advance from the sea south of Japan, hitting the main island near Tokyo to the east, and Wakayama and Mie prefectures to the west, packing winds of about 100 miles per hour.

Hiroyuki Yamada, an associate professor of meteorology at the University of the Ryukyus in Okinawa, said that in recent decades, the number of typhoons hitting Japan had not increased, but the number of more powerful storms had risen. Mr. Yamada said studies suggested that the intensity of the storms had increased because summer temperatures on the surface of the Pacific Ocean south of Japan have been gradually rising.

The approach of the storm follows another powerful and damaging typhoon that hit Japan just a month earlier, when Typhoon Faxai knocked out power to more than 930,000 households across seven prefectures and destroyed nearly 200 homes in September.

The damage in Chiba Prefecture, just outside Tokyo, was severe enough that more than 70 homes were still without power as of Wednesday, and some roads were clogged with fallen trees or mudslides.

On Thursday, Chiba had called up 12,600 officials to help prepare for the upcoming typhoon and serve in evacuation shelters or assist public health nurses during the storm. It was also working with Tokyo Electric to secure backup generators to keep power running during the typhoon.

In Tokyo, the metropolitan government warned residents to check their nearest evacuation shelters and stock up on emergency supplies, and it canceled a food festival planned for the weekend.