Pupils are returning to school across the UK - with new measures in place to prevent large numbers being sent home because of Covid.
However, the start of the new term has prompted concerns it could spark a rise in cases.

Could schools lead to a surge in Covid cases?

It is right for children to have a "much more normal education experience" this term, Education Secretary Gavin Williamson told BBC News. He said mass testing offered a "sensible balance".

And Dr Yvonne Doyle, Public Health England's medical director, said "schools are not the drivers and not the hubs of infection".

But Sage, a group of scientists advising the government, has warned "it is highly likely" high levels of coronavirus will be seen in schools in England by the end of September

In Scotland, First Minister Nicola Sturgeon thinks the new term could be linked to a rapid rise in Covid 19 cases.

How often will pupils be tested?

In England, all secondary-school pupils are being asked to take two lateral-flow tests at school - three to five days apart.

Schools are testing for Covid just before term starts and staggering the return of pupils to manage this.

They have been contacting parents to seek consent and inform them of arrangements.

Those testing positive will be contacted by NHS Test and Trace and instructed to isolate.

In Wales, Northern Ireland and Scotland, pupils and staff are being encouraged to take home or community-based tests.

Across the UK, ongoing twice-weekly voluntary lateral-flow testing for pupils at home will be encouraged.

What happens if a pupil tests positive?

Pupils who test positive must isolate at home for 10 days.

The child - or their parents - will be asked to provide details about close contacts.

Children named as close contacts will be asked to take a polymerase-chain-reaction (PCR) swab test.

But this term, unless they test positive themselves, they will not have to self-isolate.

It's hoped this will avoid whole classes being sent home.

Will pupils still need to socially distance?

For schools in England, Wales and Northern Ireland, social-distancing measures have been relaxed.

In many ways, the responsibility has been handed over to head teachers to decide what common-sense measures are needed.

Depending on the layout and size of their school, some will decide to keep some of their one-way systems and crowd-control measures.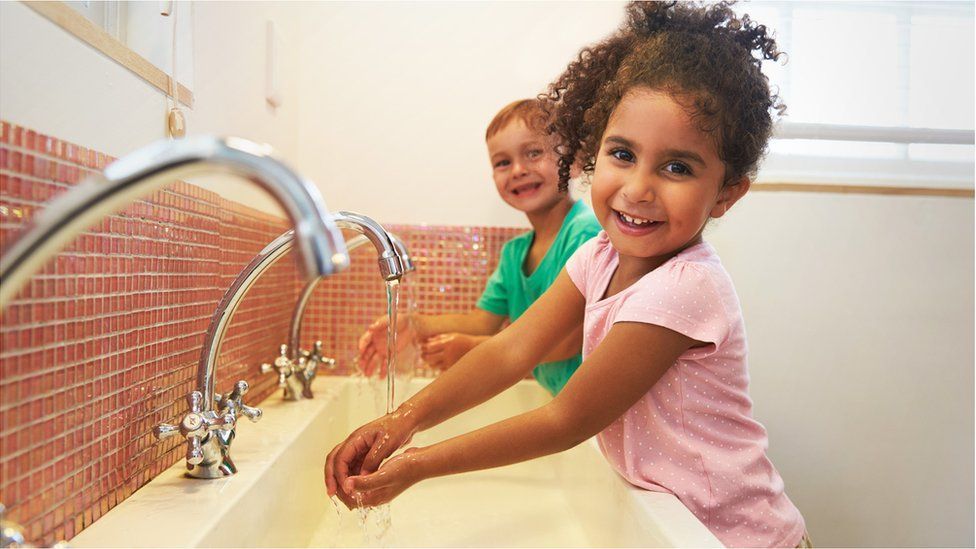 In Scotland, more restrictions are being maintained until the end of September.

On school premises, all staff must stay at least 1m (3ft) from pupils and colleagues.

What about face coverings and ventilation?

Face coverings are no longer routinely advised for staff or pupils in schools England and Wales, although they are still recommended in crowded spaces such as school buses.

But in Scotland, face coverings are required at least until the end of September. And in Northern Ireland, they are required in class for the first six weeks of term at least.

The Department for Education has pledged to provide 300,000 carbon-dioxide monitors to schools in England from September - to help identify where airflow is limited and viruses may more easily spread.

The Welsh government is funding a £6m programme to increase air circulation and purity. Some 30,000 CO2 sensors and 1,800 ozone disinfecting machines will be made available.

Prof Catherine Noakes, a specialist in airborne infections, said ventilation could reduce airborne risk of coronavirus by up to 70%, but won't stop close contact transmission. She said monitors will help schools realise which areas are poorly ventilated, so they can take action.

Are there any other measures?

If there is an outbreak, the Department for Education has also published a list of measures schools in England can consider, including:

*  having classes and assemblies outside
*  improving ventilation indoors

It may also become necessary to temporarily reintroduce bubble groups and face masks in communal spaces in areas with higher Covid rates.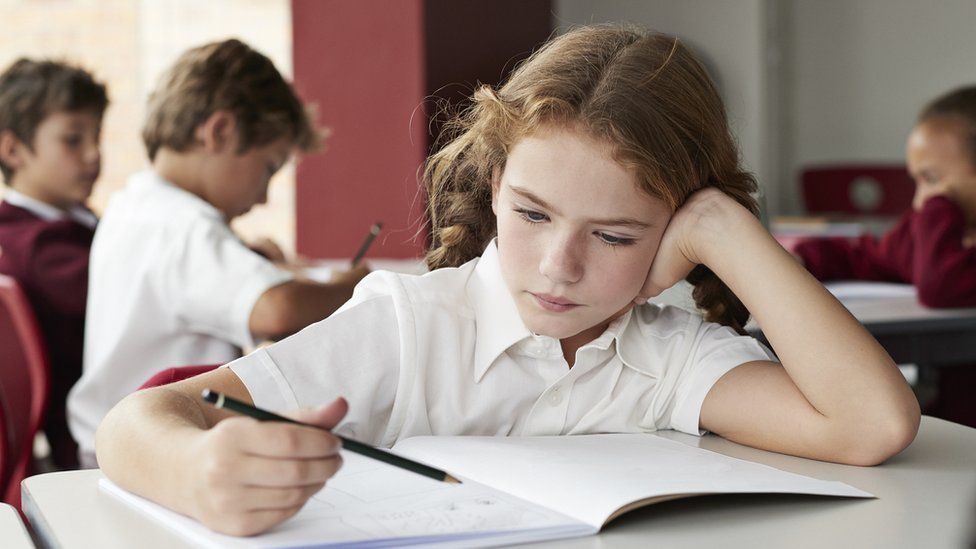 Will exams go ahead in 2022?

Exams are expected to return in 2022 for GCSEs, A-levels and vocational qualifications in England, Wales and Northern Ireland.

*  In England, pupils are likely to be told which topics will come up
*  In Wales, exams will be modified to take account of the challenges pupils have faced
*  In Northern Ireland, national exams will have significantly fewer papers

In Scotland, the government says exams will go ahead next year. National 5, Higher and Advanced Higher exams will be held in spring 2022 providing public health advice allows it. Course content will be reduced.